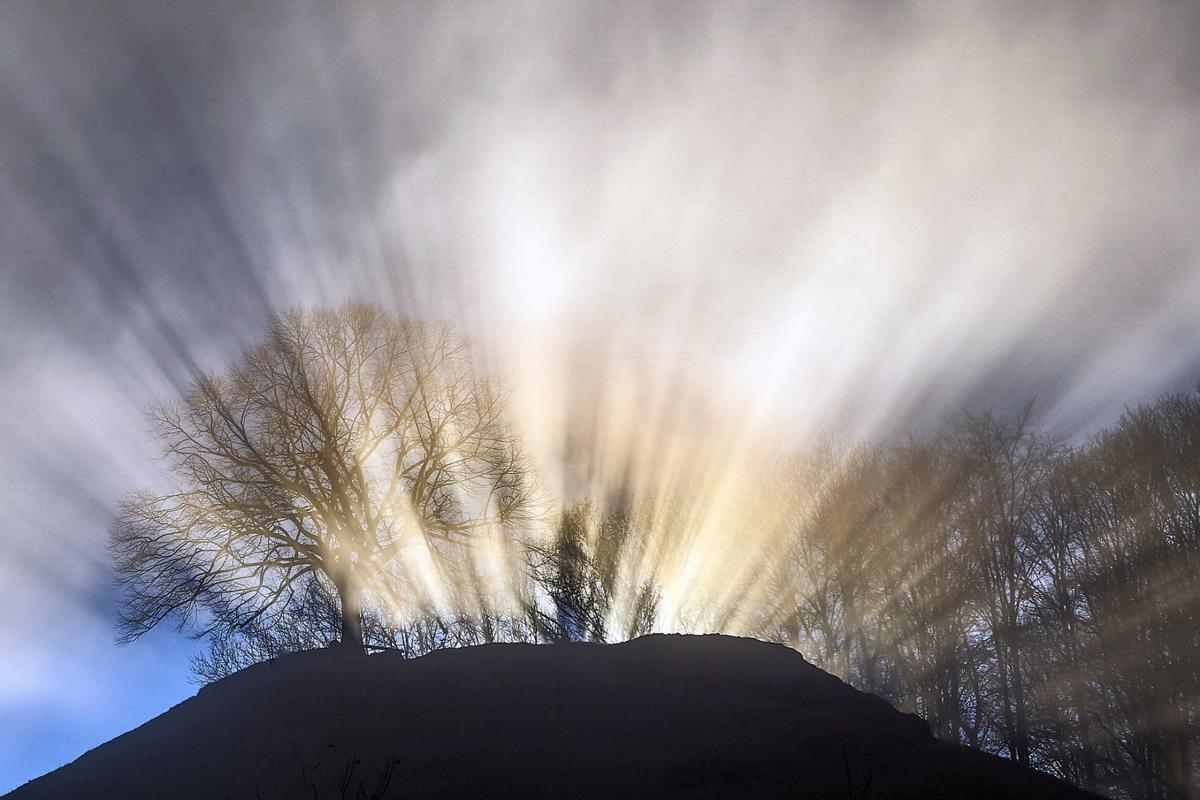 We'll see it all this week: multiple rain systems, windy days, a little coastal flooding and a roller coaster ride of temperatures.
Still missing from the forecast? Cold and snow, as winter's clock is quickly running out.
The week will begin with sunshine and a bit of chill in the air. Morning lows will range from the upper 20s in the Pine Barrens to the upper 30s at the shore.
Morning sunshine will give way to afternoon clouds. This will limit the amount of warming we'll see during the day. As a result, highs will be in the upper 40s to around 50 degrees, about 5 degrees below average for the date.
During the evening, a weak storm system will move in from the south. This is actually the system that stayed well to our south Sunday, bringing clouds but no precipitation.Now, it's ready to get us.
Showers will be expected to begin between midnight and 2 a.m Monday. The rain will be light, scattered and mainly east of the Garden State Parkway.
This will continue until about 8 a.m. Then, that system will push to our east. Outdoor work or activities will be fine for the morning and into part of the afternoon. High temperatures will touch the low 60s on the mainland, with upper 50s at the shore.
From about 2 to 7 p.m., a cold front will pass. However, it'll limp in and likely be wrung out of most of it's moisture by the time it gets here. A shower or two cannot be ruled out, but it has a low probability. A little luck of the Irish for St. Patrick's Day? This Italian meteorologist says probably.
Tuesday night will clear out. It'll be a spot-on seasonable night, with lows in the upper 30s in Buena and inland areas, with low 40s in Brigantine and the shore.
Wednesday day will be dry and feature a mix of sun and clouds. Highs will get into the 50- to 55-degree range, just enough for a light jacket and jeans. Another system will be on the way, though.
This one will pack more of a punch. A storm system will ride a moisture-laden, tropical jet stream from the Southwest into South Jersey. Rain will begin after midnight Wednesday with a warm front and should continue into Thursday morning, when the warm front lifts north.
Your afternoon will be dry as it gets into the warm sector, which typically brings some sunshine and milder air. So, enjoy outdoor time. Highs will be in the mid- to upper 50s. However, on a southeast wind, minor stage coastal flooding will threaten during the high tides. Move your cars if you need to and prepare for the usual roads to have water on them.
Temperatures will fall a bit Thursday evening and then rise overnight. That'll set us up for another Friday with 70s on the mainland and 60s at the shore. In terms of rain, it won't be a washout. However, it's a bit early to tell when those wet times will be.
Something in the Air: February and Winter Recap with N.J. State Climatologist David Robinson
The winter that wasn't: February and Winter 2020 South Jersey Climate Recap