The Monday morning high tide will bring lane and road closures in the two to three hours surrounding sunrise. 
While coastal flooding did, thankfully, fall short of the forecast Sunday, there is, and was always, higher confidence on flooding with the Monday morning high tide. Whether it will be minor, nuisance, flooding, or moderate, more significant flooding is the big question.
On one hand, you will have a strong east wind piling water into the back bays Sunday night. Even though low tide will be around 1 a.m. Monday, the amount of water coming in will actually stall the tide from fully bottoming out.
It's also the full moon, which brings astronomically higher tides.
However, by 5 a.m., winds should be offshore from Cape May to at least Long Beach Island. By the 6:30 a.m. to 8:30 a.m. high tide, onshore winds will no longer be at the Jersey. That's good news. If it was still onshore, you could expect a high tide than what we had on Jan. 3, which will solidly in moderate flood stage for most places. 
For Ocean through Cape May counties, expect minor stage coastal flooding for most spots. Winds should actually be offshore by this time, blowing some of that water out. Six to nine inches of saltwater on localized roadways will be likely.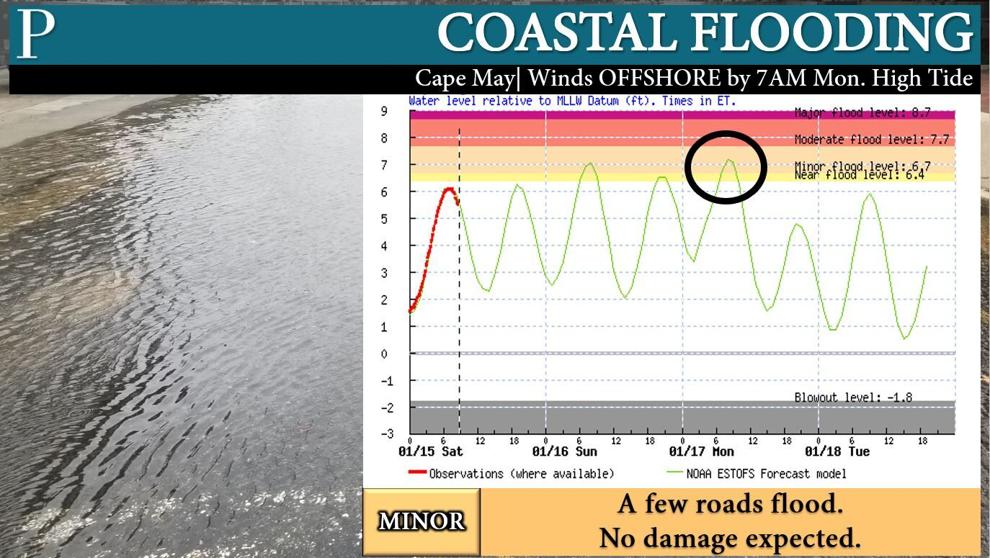 Moderate stage coastal flooding is really only likely in Monmouth County and a few back bays south of there. Here, expect up to a foot of salt water flooding.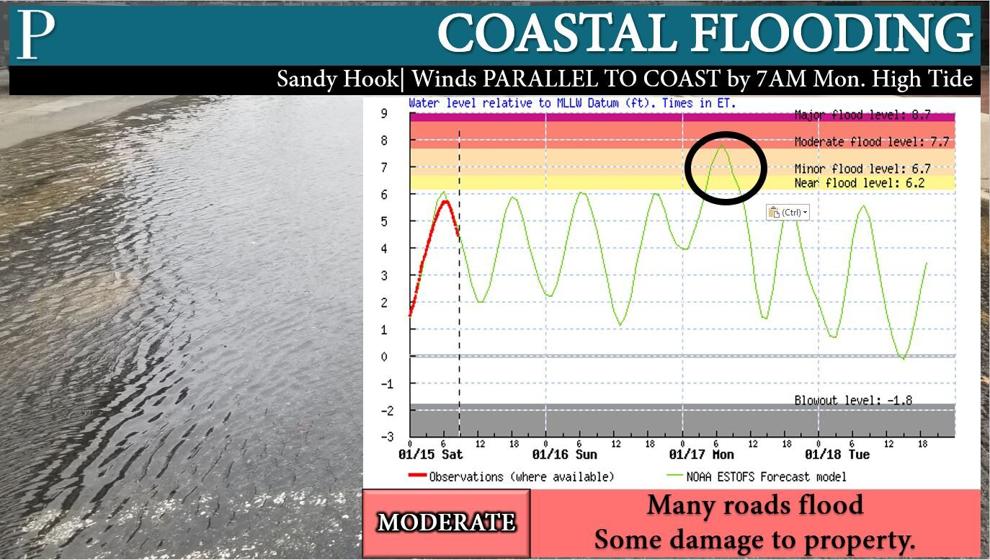 Contact Joe Martucci:
609-272-7247
Twitter @acpressmartucci