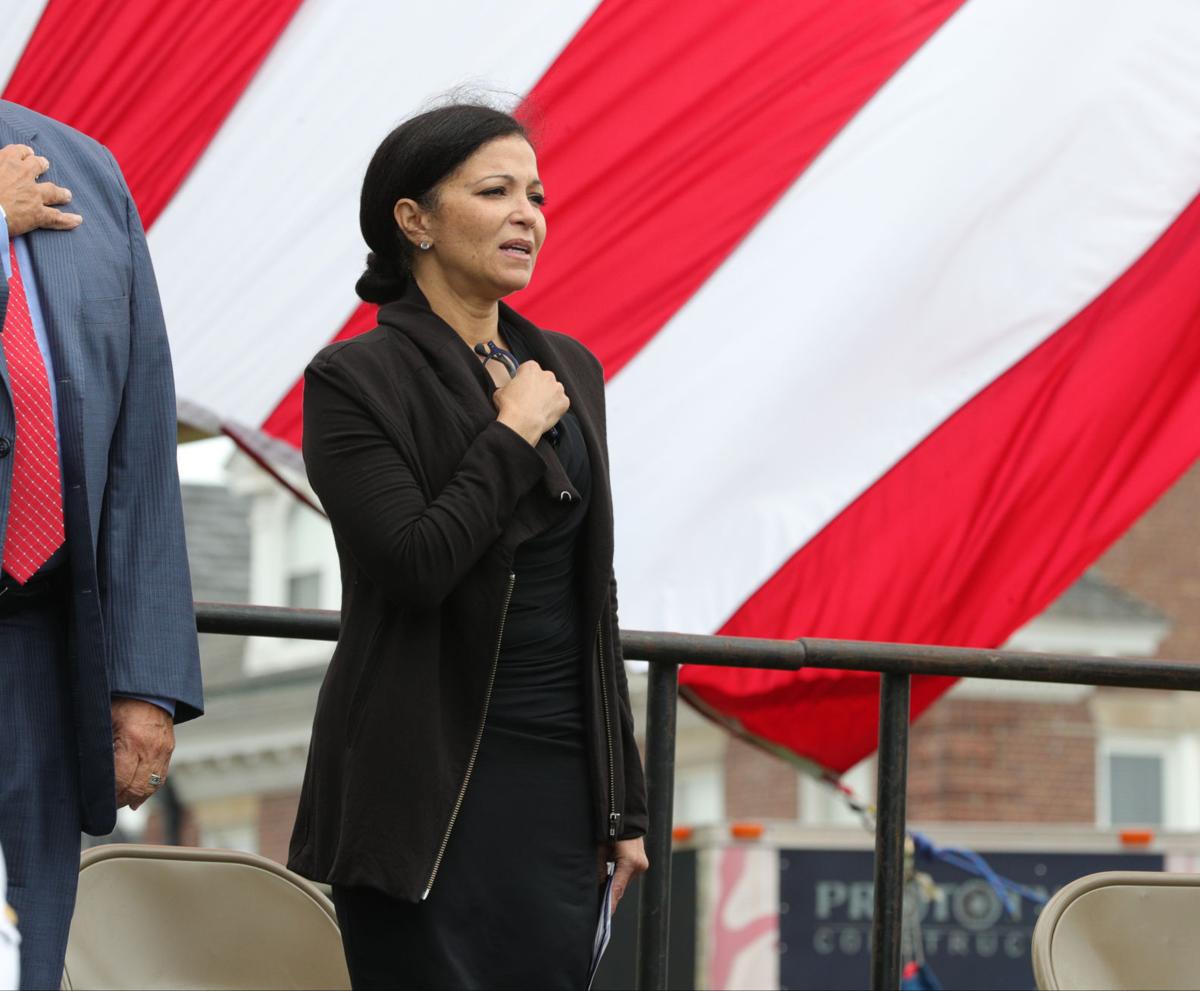 In a perfect world run by most of its supporters, Miss America 2021 would be crowned this weekend in Atlantic City, and the competition would begin celebrating its 100th anniversary.
But unlike the pristine image the pageant likes to portray, all isn't perfect with this American institution.
For the first year since 2005, there won't be a new winner crowned due to the cancellation of the competition because of the coronavirus. The organization did not announce a date or location for 2021 and has not made public a location or a date for 2022's event.
And while the organization says there are plans to celebrate its 100th year, nothing has been officially announced, including any events planned for the birthplace of the pageant — Atlantic City.
"I'm sorry to laugh, but from what I've heard, there is not a plan," said Miss America 1984 Suzette Charles. "I'm very, very disappointed that we are on the brink of a 100th anniversary and there has been nothing to commemorate it in any way."
ATLANTIC CITY — Although the Miss America Competition left its birthplace for the second tim…
On Sept. 8, the Miss America Organization put out a news release celebrating the 99th anniversary of when Margaret Gorman was crowned the first official Miss America in 1921.
"It is truly remarkable to see the Miss America Organization into its 100th year," said Shantel Krebs, interim CEO and chair of the Board of Trustees, in the release. "Miss America is one of our nation's most cherished traditions, and as we work toward our centennial celebration, we encourage America to stay tuned. We have a lot of excitement in store for 2021!"
Krebs did not return phone calls or texts for comment for this story. But David Holtzman, executive director and president of Miss New Jersey, said there's no doubt in his mind big things are coming.
"They are making some positive changes," said Holtzman, who added the Miss New Jersey competition will be held June 18, 2021, at Resorts Casino Hotel. "I haven't heard anything finalized yet. We have a lot of time before next year."
Holtzman said the current Miss America Board of Trustees, led by Krebs and which also includes Absecon resident Barbara J. Moore, is really listening to each of the state pageants for input. That was one of the major complaints about the MAO under previous CEO Regina Hopper and former board Chair Gretchen Carlson.
The 2020 Miss'd America Pageant has been canceled, founders John Schultz and Gary Hill annou…
"They are not going forward and doing anything they want," Holtzman said. "We are all part of that decision process. That's really refreshing to see."
Holtzman hinted that MAO may have something planned before the end of the year to commemorate the anniversary, but "there are just so many questions out there with the pandemic."
And there's no doubt COVID-19 has affected Miss America like just about every other nonprofit. But Charles is disappointed the organization hasn't used the pandemic as an opportunity to do more for women.
"We don't know what she (current titleholder Camille Schrier) has been doing. Where she is. What she has done with the platform," Charles said. "Since the world and issues have changed, has she modified her platform to help people in need? Everyone needs something right now.
"Why hasn't the Miss America Organization done anything to update themselves in reality? ... What are they doing to empathize with people in need right now?"
There won't be a Miss America crowned this year due to the COVID-19 pandemic.
MAO still provides more scholarship money to women than any other nonprofit in the country, according to Hilary Levey Friedman, a professor and sociologist at Brown University. Schrier received $77,000 in scholarships, according to MAO.
Friedman published a book in July titled "Here She Is: The Complicated Reign of the Beauty Pageant in America," and she says the scholarships are one of the reasons Miss America is still relevant.
"I think there are very few popular culture events in the U.S. that are 100 years old ... so it obviously has staying power," said Friedman, whose mother, Pamela Anne Eldred, was Miss America 1970. "It's nowhere near as popular as it used to be. I don't think it has relevance with broader American society. But it has a lot of relevance to the people who participate, both as competitors and volunteers."
But Charles still has doubts about the future. She said the only recent official correspondence she has received from MAO is a solicitation for donations.
"In a time of COVID-19 and millions of people with unemployment and with the economy in such a dire situation, to ask for money for a pageant seems to be extremely negligent in understanding where we are today as a country," said the 57-year-old Mays Landing native who now lives in Philadelphia.
CAPE MAY COURT HOUSE — Augostina Mallous is feeding seniors who might otherwise go hungry be…
Moore said the organization is financially sound.
"We are moving forward as an organization, and you can't move forward without having funding. I think that's tell-tale," said the financial planner and treasurer of the Board of Trustees.
Holtzman agrees, saying he has nothing but positive feelings about the future of the organization.
"A lot of new stuff is going to happen next year. There's nothing that I see anyone having a problem with," he said, alluding to changes in recent years to the swimsuit and evening wear portions of the competition. "They are really taking advantage of this extra time. And they probably needed that."
While the future home of Miss America is still to be determined, Moore said, "there's always a possibility" the competition could return home.
"I truly, truly feel that this pageant is important to Atlantic City and to so many people's lives that were volunteers," the Absecon resident said. "Personally, would I love for it to come home to its foundation? Of course, I would. It's good for the Atlantic City economy, and it's good for all the supporters of the organization that love tradition."
Contact: 609-272-7179
Twitter @ACPressMelhorn