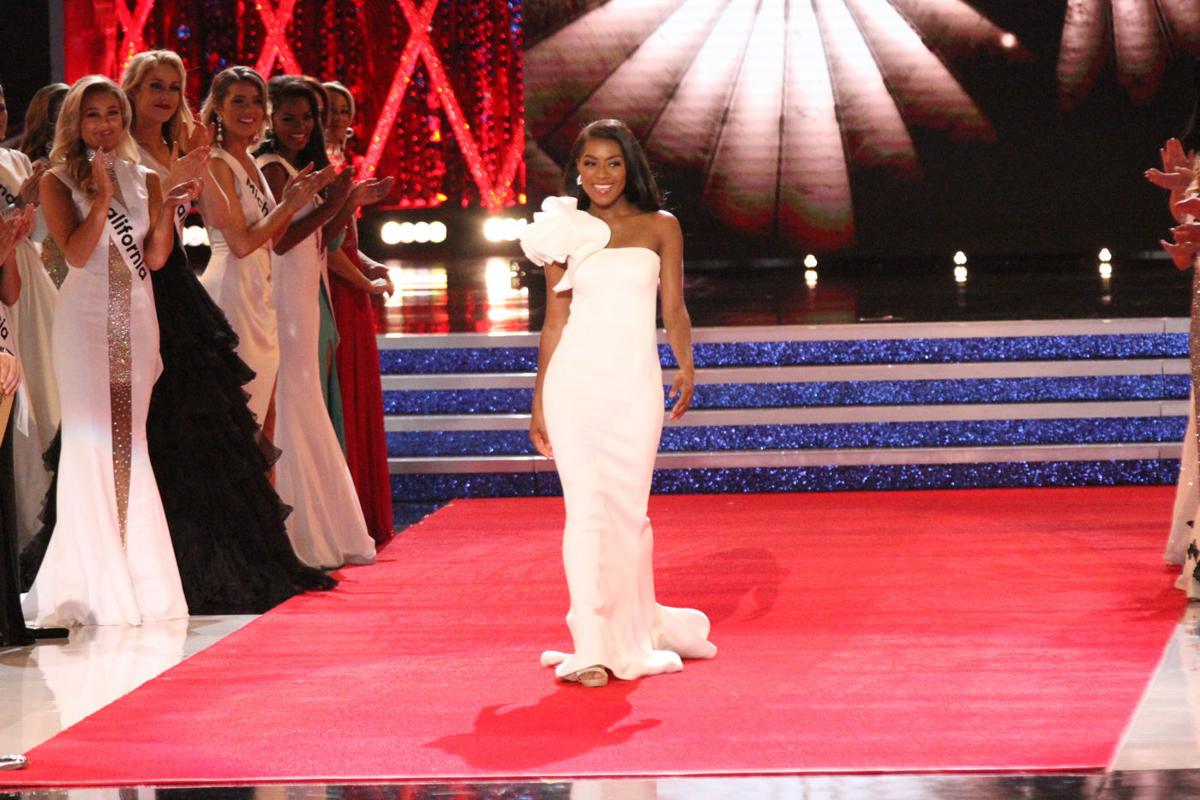 The loss of the Miss America Competition, which starts this week in its new home in Connecticut, didn't hurt the city's casinos or put a dent in the number of visitors to the resort this September compared to last, state data show.
The pageant was a weeklong resort tradition in early September for the better part of a century. Now, the Mohegan Sun Casino & Resort in Uncasville is banking on the show bringing business and attention to the tribe-owned property.
"We have seen a pickup in hotel reservations for this week," said Mohegan Sun President and General Manager Jeff Hamilton, just appointed to the position Dec. 5. "The benefit of hosting Miss America the week leading up to Christmas is that in general, this is a slower time for our property with the holiday craze in full swing."
Hamilton said the company will have a clearer idea of the benefit after the finals Thursday, but he expects the national broadcast alone on NBC will attract millions of viewers, with additional online viewers.
Last year's Miss America broadcast on ABC attracted 4.3 million viewers at 8 p.m. on Sunday, Sept. 8, according to Nielsen ratings. That was down from 5.6 million viewers in 2017, continuing a long downward slide.
Meanwhile, key indicators showed an increase in visitors to Atlantic City this September compared to last, and an uptick in gaming revenue.
"From the business community, I did not hear concerns voiced as a result of Miss America not being here," said Joe Kelly, president of the Greater Atlantic City Chamber.
"As the numbers would show, marketplaces tend to adapt to change, and I think we adapted well."
Kelly said that is not a criticism of the Miss America Organization but a statement about the marketplace growing more options, such as sports betting and internet gaming.
"Those kinds of changes ... have a favorable impact," Kelly said, "regardless of the events going on during the time."
No one from the Miss America Organization responded to a request for comment.
Matt Doherty, executive director of the Casino Reinvestment Development Authority, agreed.
"No one complained. No one has voiced Miss America to the CRDA, saying they were either glad it's gone or missed it," Doherty said. "People may have missed the tradition of it, but (they're) not looking at it from a business perspective."
The Miss America Organization moved the 2020 competition out of the city after failing to get financial assistance from either the CRDA, as it had in the past, or from individual casinos. The CRDA had given the MAO about $4 million a year over the past several years.
According to statistics from the South Jersey Transportation Authority, September toll transactions were up 2% on the Atlantic City Expressway this year, to 4.66 million from 4.58 million in 2018.
Trips through the Pleasantville toll plaza, necessary when entering or exiting Atlantic City via the expressway, were up 1.1%, according to the SJTA.
Total gaming revenue for September 2019 was $303.5 million, compared with $281.5 million in 2018.
That's a 7.8% increase, according to the state Division of Gaming Enforcement.
Rummy Pandit, executive director of the Lloyd D. Levenson Institute of Gaming, Hospitality & Tourism at Stockton University, said he could not draw a direct link between the competition's exit and the improved Atlantic City numbers.
"I can talk about the numbers, but I can't extrapolate if there is or isn't an impact," Pandit said, adding September's data aren't limited to the traditional week of the pageant.
Nevertheless, there are more favorable September data. September 2018 parking fees were $1.815 million, and they increased to $1.925 million in September 2019, Pandit said.
And occupancy numbers for hotel rooms in casinos for the quarter ended Sept. 30, 2018, vs. Sept. 30, 2019, went up from 88.2% in 2018 to 90.8% in 2019.
"Similarly for quarters 2018 to 2019, the average (casino hotel room) rate increased from $151.66 to $161.06" per night, Pandit said.
The only number that showed a slight decrease, he said, was the September state tourism promotional fee, which comes from $2 per occupied room per night paid by casino hotel guests, and $1 per room per night paid by noncasino hotel guests. That fee generated $735,000 in 2018 and $724,000 in 2019.
"Looking at this number ... it is possible the occupancy could have been down in September," Pandit said, "but the caveat is that it includes non-casino hotels."
The Miss America pageant started in Atlantic City in 1921 and grew to become a national event televised live from Boardwalk Hall for more than 50 years.
In 2005, the pageant moved to Las Vegas for eight years. It then returned to Atlantic City in 2013 with incentives via a state subsidy.
2020 Miss America Competition
WHEN: Preliminary competitions 7 p.m. Sunday and Monday at the Mohegan Sun Earth Expo Arena. Final competition 8 p.m. Thursday at the Mohegan Sun Arena, which will be broadcast live on NBC and NBC.com.
WHERE: Mohegan Sun Casino & Resort, Uncasville, Conn.
Miss America State Cocktails
Mohegan Sun is offering a Miss America-themed cocktail menu through Dec. 31 at some of its 45 restaurants and bars, which will roll out select cocktails in honor of the 51 homes of their contestants (50 states and the District of Columbia).
So far, New Jersey's Jersey Devil, made with Southern Comfort, cranberry juice and a lime wheel, is not offered in any location, but "we may still be able to get this one featured at one of our restaurants or bars," said Mohegan Sun President and General Manager Jeff Hamilton.
Some of the Northeast states whose drinks are featured are:
Massachusetts — "Massopolitan," Ketel One Vodka, cranberry juice, triple sec and fresh lime juice topped with pinot grigio and cranberries served in a chilled, sugar-rimmed martini glass.
Connecticut — "Nutmegger," Jim Beam bourbon and apple cider with a nutmeg and cinnamon rim.
Rhode Island — "The Rhode Island Red," Sauza tequila, Chambord, fresh lime juice, agave nectar and ginger beer.
New York — "Nero Manhattan," Redemption bourbon, Amaro Nonino and Angostura bitters.
Contact: 609-272-7219
Twitter @MichelleBPost