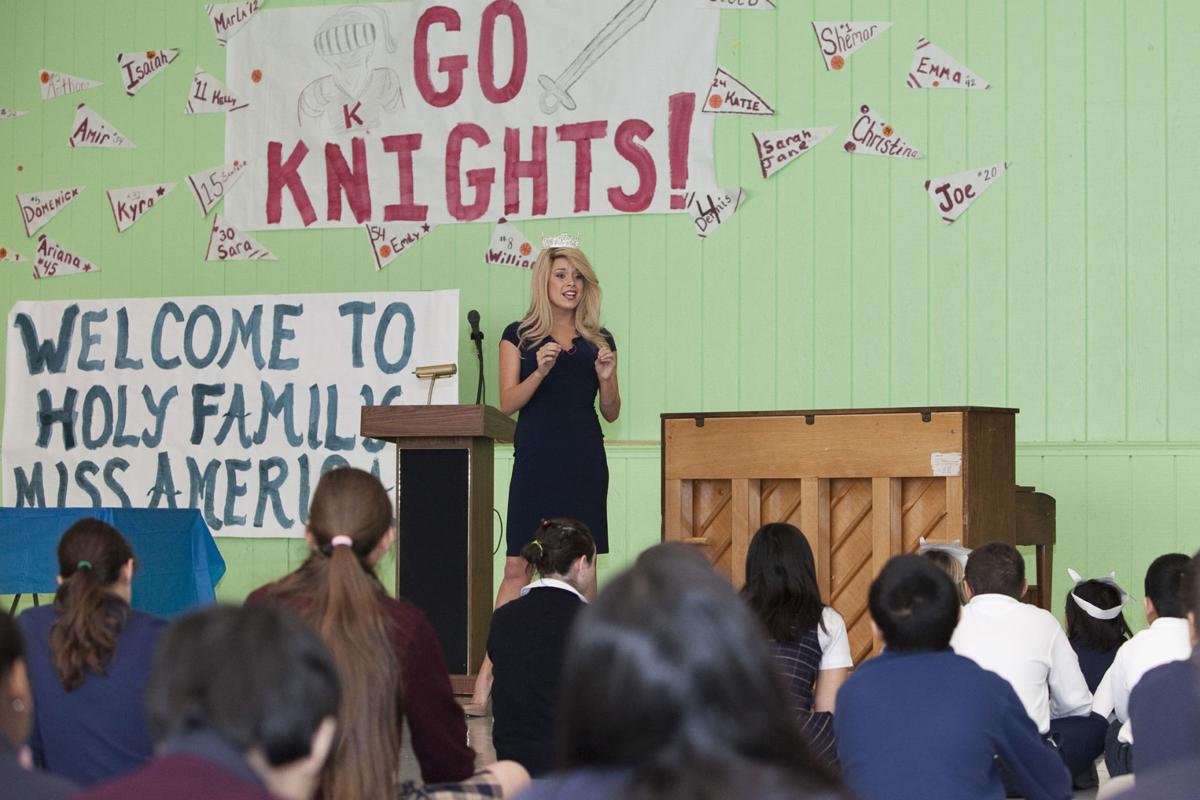 Seven years after her "Year of Service," one former Miss America is looking to continue to serve her country. 
Teresa Scanlan, Miss America 2011, announced this week she is now an Airman First Class in the Air National Guard. 
"Ever since my year as Miss America, I had a dream of joining the military. This summer, that dream finally came true," Scanlan said in a post on social media. She graduated in the top 10 percent of her Air Force Basic Training class at Lacklan Air Force Base.
According to social media, Scanlan studied government at Patrick Henry College and in enrolled in law school at UC Berkley. She also has a 2-year-old son, named Jace.
At just 17 years old, Scanlan competed as Miss Nebraska at the Miss America pageant when it was held in Las Vegas. 
Contact: 609-272-7286
Twitter @ACPress_LC