Are you ready for the one of the most fun, entertaining — and charitable — evenings of the year?
If so, the Hard Rock Hotel & Casino Atlantic City will be the place to be on Nov. 3, when Dancing Under the Atlantic City Stars, presented by Tito's Handmade Vodka and a joint venture between The Press of Atlantic City/Atlantic City Weekly and The Community FoodBank of New Jersey, Southern Branch, will be the biggest single-day fundraiser for the amazing charity that feeds tens of thousands of people every year.
Get ready to cha-cha yourself over to the Hard Rock as Dancing Under the Atlantic City Stars combines the spirit of everyone's favorite dancing reality series with 12 local celebrities/personalities who are partnered up with professional dancers from the community to make it one of the most lavish, fun, exciting and entertaining nights out.
Guests will enjoy an open bar, over-the-top food and an unforgettable night of entertainment as the dancers waltz, tango, rumba, salsa, mambo, quickstep, jive, swing, boogie-woogie — or maybe even polka — their way to earning big bucks for the FoodBank. Couples will be voted on by you and a panel of celebrity judges to become the Ultimate Dancing Under the Atlantic City Stars 2018 Champion.
Mix, mingle and have fun with the who's who of the Atlantic City area, all while helping feed the less fortunate and enjoying an event that is sure to become an annual community staple.
Tables are available, call for pricing. Wanna get a jump on voting? Go to Bidpal.net/dancingac to vote for your favorite couple. Votes are only $10.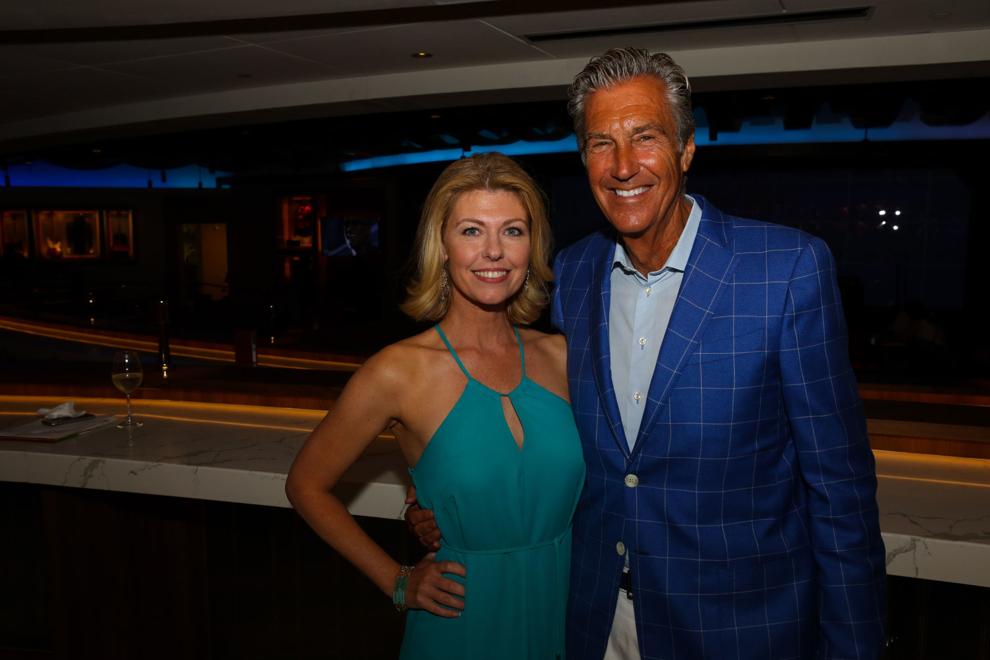 Carrie Reilly, Professional Dancer
A professional dancer, Carrie Reilly was greatly influenced by her older brother, whose Blavat-like disc jockey skills and playful dance moves to the best sounds of the '50s, '60s, '70s and '80s inspired her to pursue a professional career in dance. In 2002, Carrie became a certified ballroom and Latin dance instructor, and partnered with her students to win several trophies from Pro AM competitions. In 2008, Carrie received more intensive training in waltz, tango, rumba, salsa, hustle and West Coast swing from Worldwide Dance Champions in both international and American styles. As a teacher, Carrie shares the importance of discipline, technique and fully focused sessions. And while keeping the integrity of partner dancing is very important to her, she can't hide her smile, which shines from the pure enjoyment of dancing.
Lloyd Levenson, Chief Executive Officer, Cooper Levenson Attorneys at Law
An accomplished trial attorney in complex casino regulatory matters, Lloyd Levenson is also heavily involved in community and philanthropic work. One organization that is important to him is the Lloyd D. Levenson Institute of Gaming, Hospitality & Tourism (LIGHT) at Stockton University, which has a mission to provide a forum for public policy discussions regarding the gaming, hospitality and tourism industries in New Jersey. Married to wife Liane for the past 35 years, Lloyd has four children and five grandchildren. Though he acknowledges it was a "few" years ago, Lloyd was voted the best dancer in his high school class and can't wait to hit the dance floor! If anyone can guess his three favorite things — all which begin with the letter "s" — he will save the last dance for them.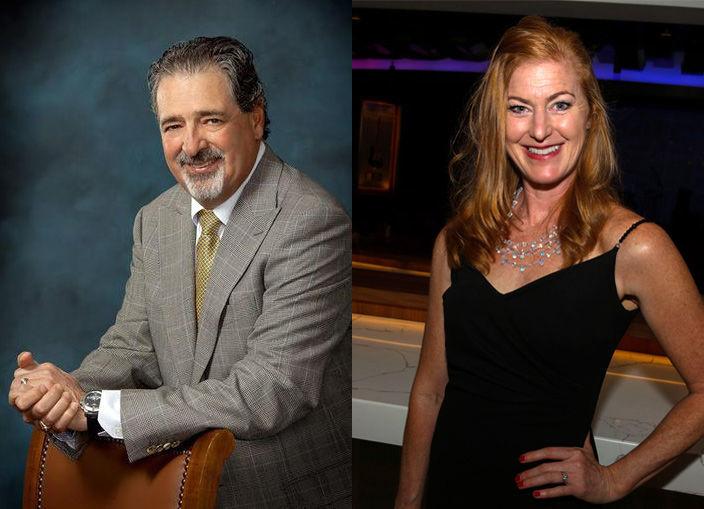 Michael Azeez, Technology and Real Estate Investor
Formerly a builder, owner and operator in the cellular telephone industry, Michael Azeez is an experienced businessman and real estate developer. Currently a private investor in technology business and real estate, Michael is involved in a number of local organizations, including the Sam and Sara Schoffer Holocaust Resource Center, the Sam Azeez Museum of Woodbine, and the Board of Friends of Yemin Orde. Married to wife Kathy for 36 years, they have two children, Zach and Jessica, and three grandchildren. Though Michael doesn't consider himself to be a dancer, he's taken a few dance lessons and enjoys being on the dance floor. He's participating in this event to raise money and awareness for hunger issues in our community. "Plus," he says, "I couldn't say no to Cookie Till!"
Janet Chapman, Owner, Instructor at Fitness Connection
Formerly a professional dancer in Atlantic City, Janet Chapman also performed in the long-running production of "Jubilee" at Bally's Hotel & Casino on the Las Vegas strip. For the past 10 years, she has owned Fitness Connection in Linwood, where she is a Pilates instructor who utilizes the Reformer, Wunda Chair and Tower. She also specializes in Barre classes. The proud parent of twins Maddie and Mitchell who are entering high school this fall, Janet is dancing in support of the Community FoodBank to give back to the community and to show her children the importance of volunteering. She believes that one person really can make a difference in another person's life. It's been almost 15 years since Janet performed, so she's a both a little nervous and excited.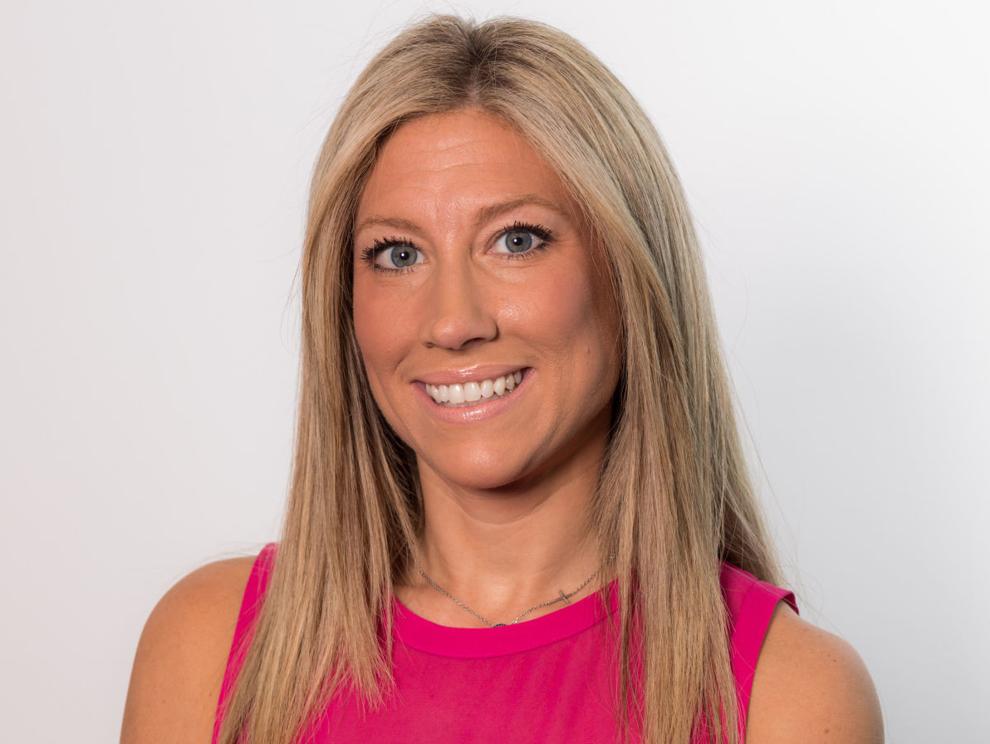 My family and I spent the month of July, along with a whole team of staff from Siganos Management, opening seven new establishments at Hard Rock Hotel & Casino. It was during a meeting with the Community FoodBank of New Jersey that we were asked if we knew anyone that would like to dance in "Dancing under the A.C. Stars." I jumped at the opportunity. Since a young child I have always been mesmerized by performing, whether it is dancing, singing, acting. The fact that this is for charity makes it more exciting and meaningful, as I am very passionate in regards to stopping hunger.
Al Henry, Professional Dancer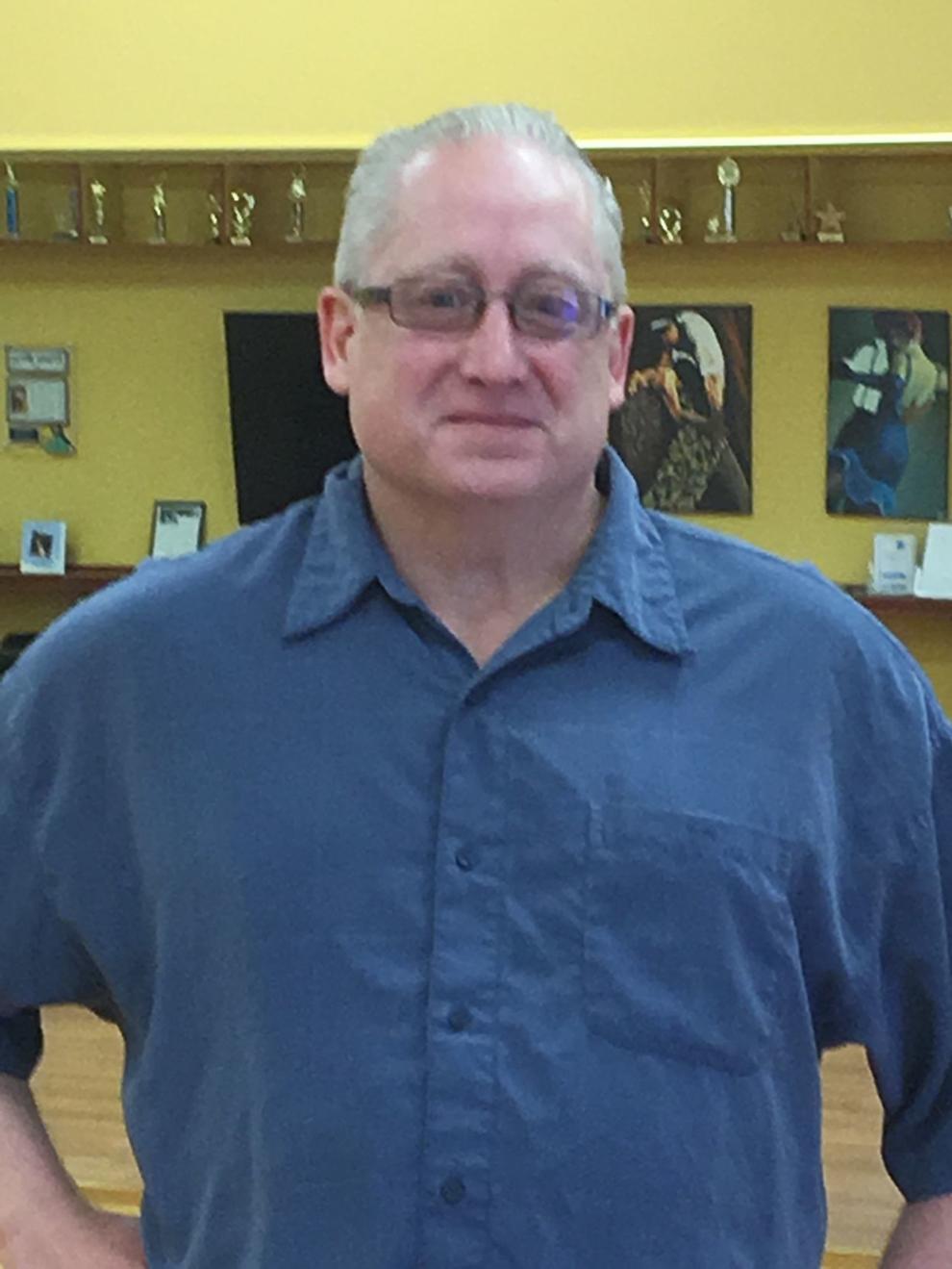 An instructor at the Academy of Ballroom Dancing in Northfield for the past 16 years, Al Henry started his career with the Arthur Murray Studio in Narberth, Penn., almost 30 years ago. After three years of teaching and training, he entered the professional competitive scene, and competing in and winning several regional competitions before injuries took their toll. Still a dance instructor, Al teaches both social as well as competitive dancing, and competes with his students in pro/am competitions. The recipient of many top teacher awards, Al has watched his students receive their own numerous awards. In fact, in 2010, Al got to be a part of the "Dancing with the Stars" tour in Atlantic City with one of his competitive child students, who wound up winning the competition.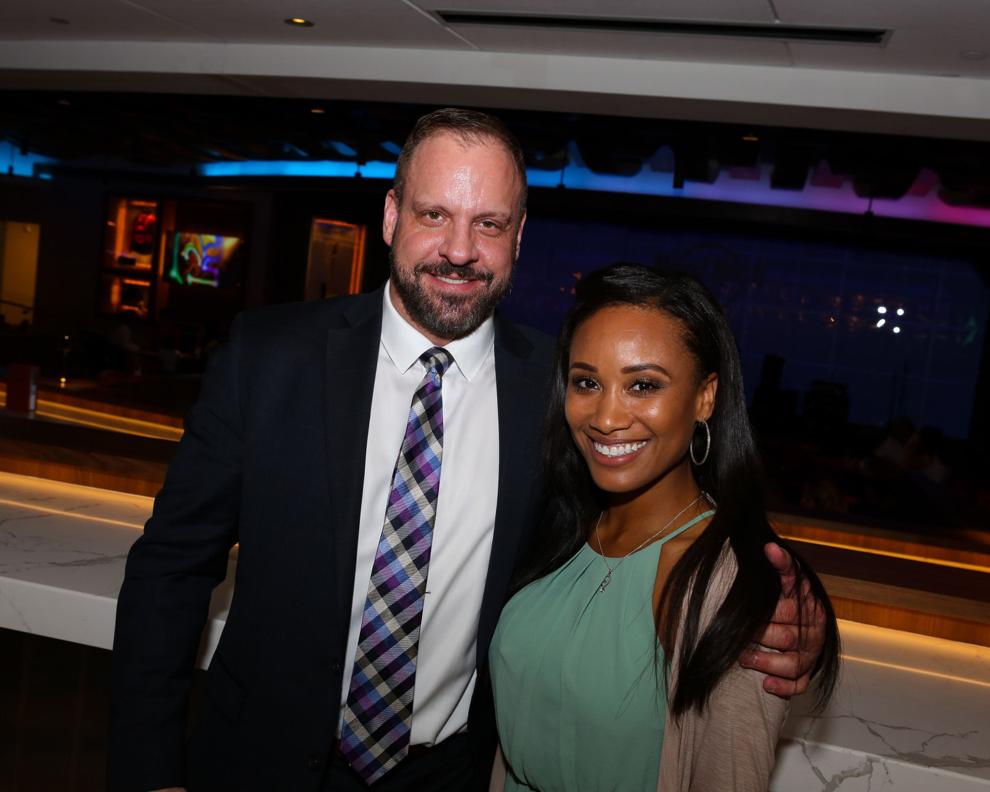 Frank Chesky, Vice President and General Counsel, Hard Rock Hotel & Casino Atlantic City
An accomplished attorney with almost 20 years of legal and business experience, Frank has practiced law in both the private and corporate sectors representing diverse clients in the technology, regulated energy and manufacturing industries on matters ranging from intellectual property to complex commercial transactions. Frank has been married to his husband, Sean, for 10 years. They have two Siberian cats, Stewie and Mila. Aside from a failed attempt or two at a chicken dance or Macarena at weddings — not a pretty sight — Frank has never danced before. Nevertheless, he's ready for the challenge, as he believes it is critically important to ensure that those less fortunate in our society are cared for in a dignified way. It shows the true character of society when we all do what we can to lift each other up.
Instructed by Nicole Stephens, Professional Dancer
A South Jersey native, Nicole Stephens graduated from the Southern New Jersey Academy of Performing Arts, and has studied a broad range of dance for over 25 years. Nicole has many career highlights that include, but are not limited to, various performance and choreography credits with the Atlantic City Card Sharks, the Philadelphia KIXX, the Philadelphia 76ers Dance Team, music videos, television appearances and commercials, and has acted as the official choreographer for the Miss Atlantic City Pageant. For the past six years, Nicole has been a dancer in "The Burlesque Show" at the Borgata Hotel Casino & Spa, and is excited to also be a part of the "Motor City Live" cast at new Hard Rock Hotel & Casino Atlantic City. Currently an instructor, choreographer and competition team director at Paul Morris DanceXplosion in Hammonton, Nicole is thrilled to be supporting such a great cause.
Becca Kufrin and Garrett Yrigoyen host The Pool After Dark
Becca Kufrin and Garrett Yrigoyen host The Pool After Dark at Harrah's Resort on Saturday October 20, 2018 in Atlantic City New Jersey. Photo: Mike Manger /PhotoGraphics