Cat furniture is a great way to create a space in your house specifically for your felines — and potentially save your furniture from being used as a scratching post.
Here's some of the best cat furniture available now, and scroll further for some things to consider before buying a new piece of furniture for your furry friend.
The best cat furniture
Dooradar Cat Tree Tower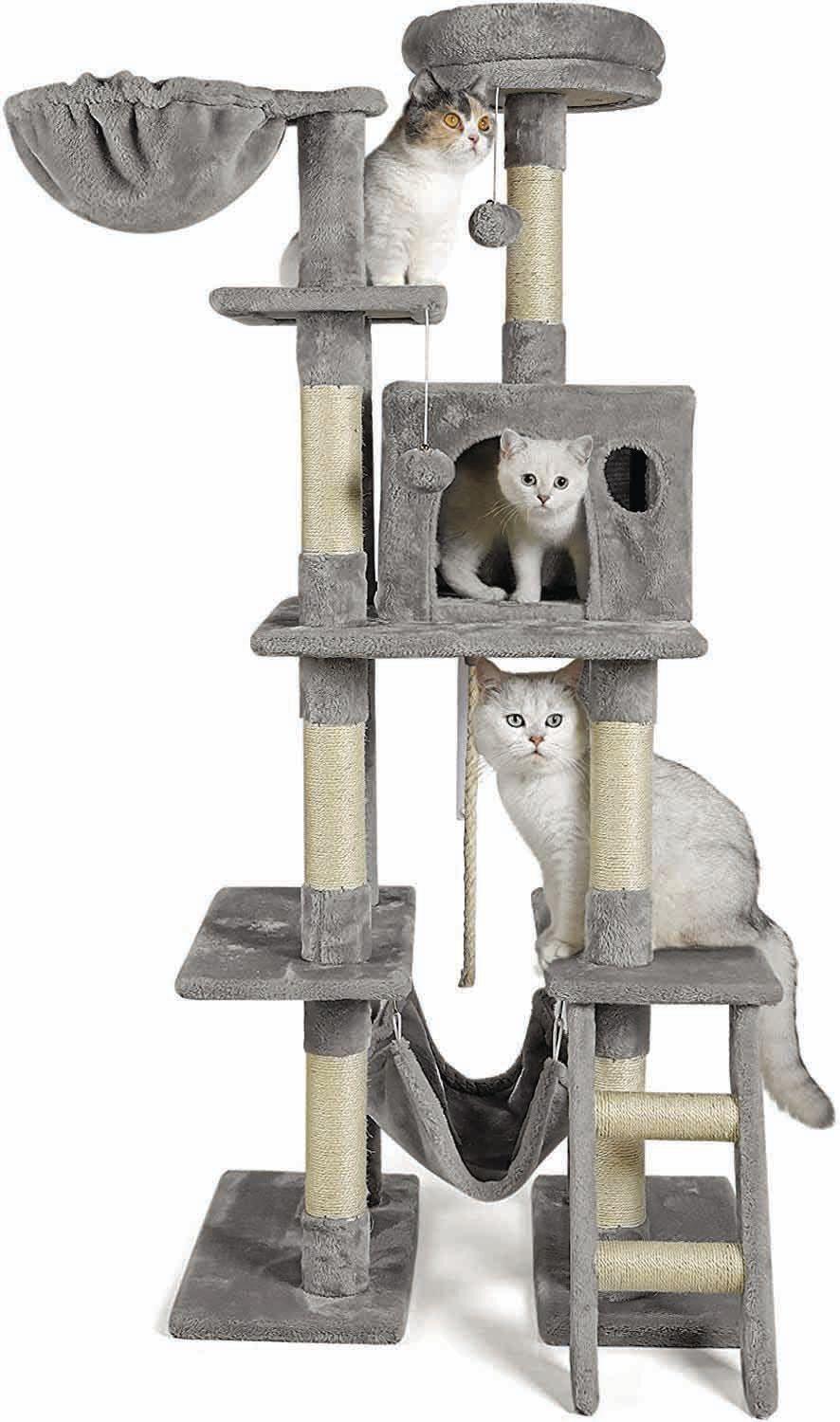 This large, luxurious cat tower is the perfect piece of furniture to spoil your cat and give them an amazing place to scratch, climb, hide, rest and perch. It features enclosed houses, steps, clawing material, several perches, hammocks and more.
Bedsure Cat Bed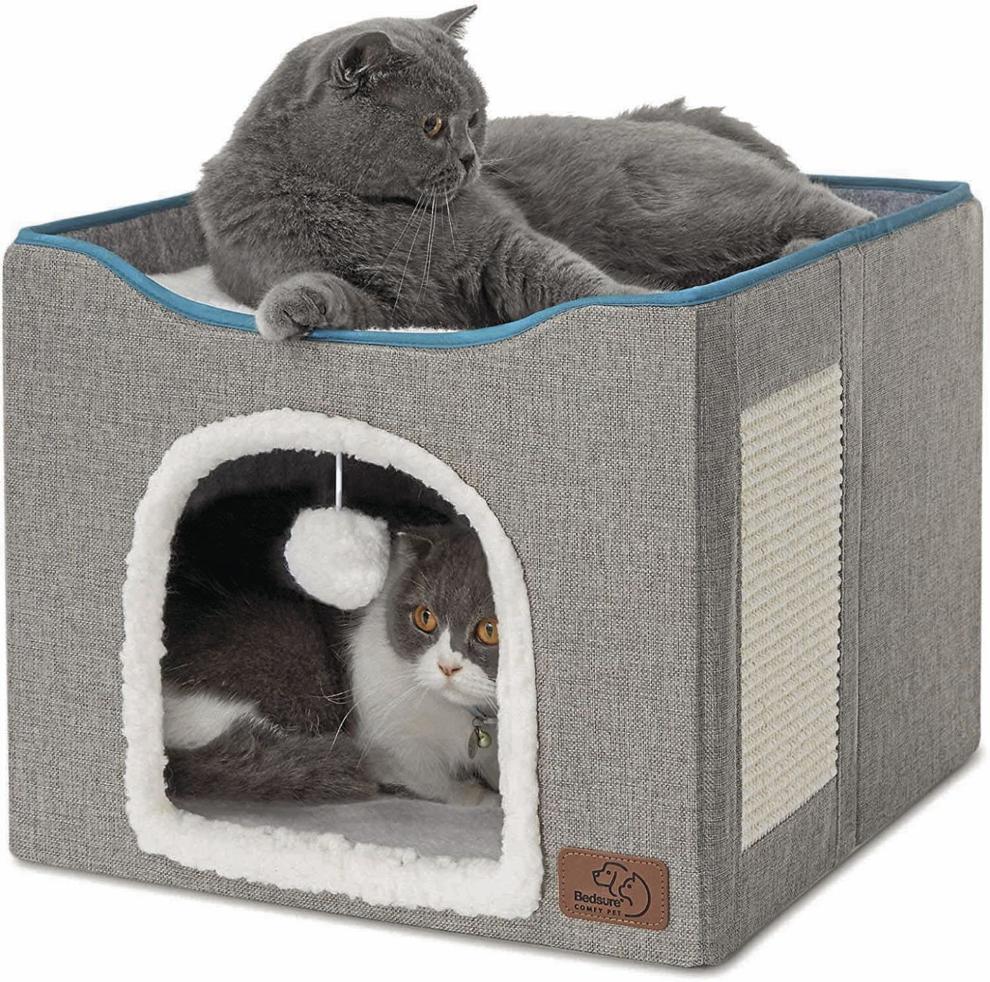 This cat house provides your cat with an enclosed cat cave as well as a comfortable space on top. This piece is intended for relaxation and is ideal for 1-2 cats. It's a good option as a cat bed or for those with a small space.
FEANDREA Medium Cat Tower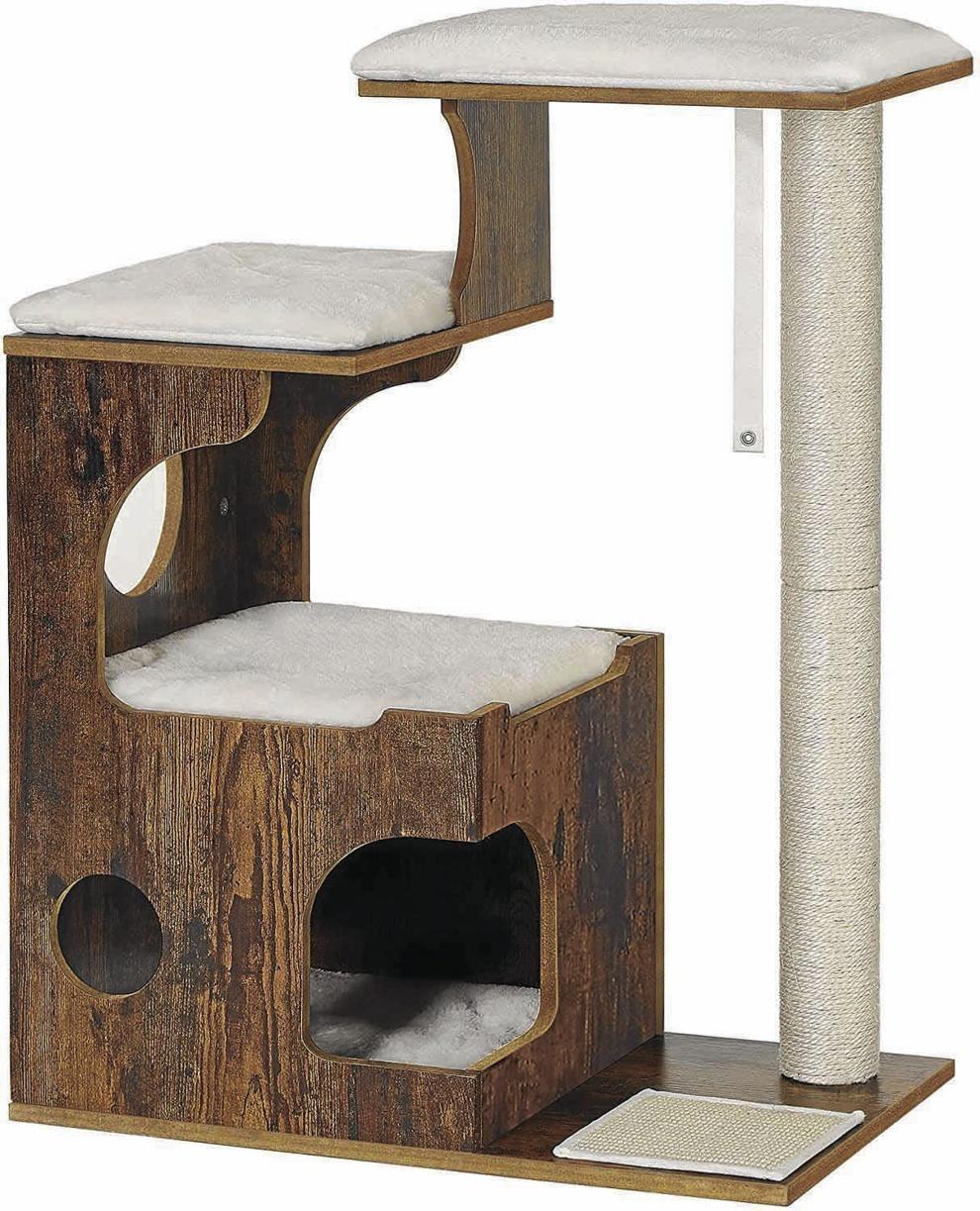 This cat tree features a dark, hardwood finish and white padding that gives off a rustic, homey impression while being cozy for your cat. No matter if your cat likes to hide or play, this piece of cat furniture offers three resting pads for naps or perching, an enclosed house to nap in and a scratching post. This is ideal for 1-4 cats and the padding is machine-washable.
Catry Cat Bed with Scratching Post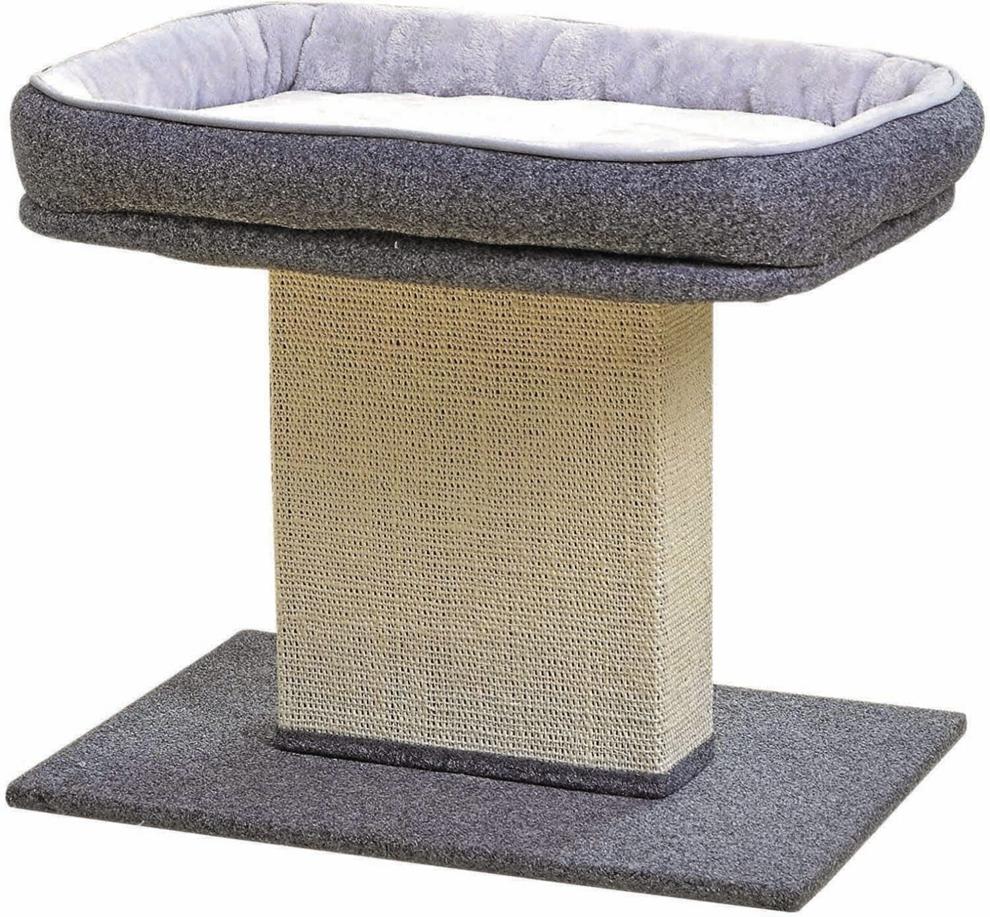 This sturdy, easy to assemble piece of cat furniture is perfect for one cat in need of a place to rest and scratch. The base features a scratching post, while the bed portion sits atop of the post. This is a simple, cozy, 2-in-1 piece ideal if you have a limited amount of space.
BEWISHOME Cat Tree Condo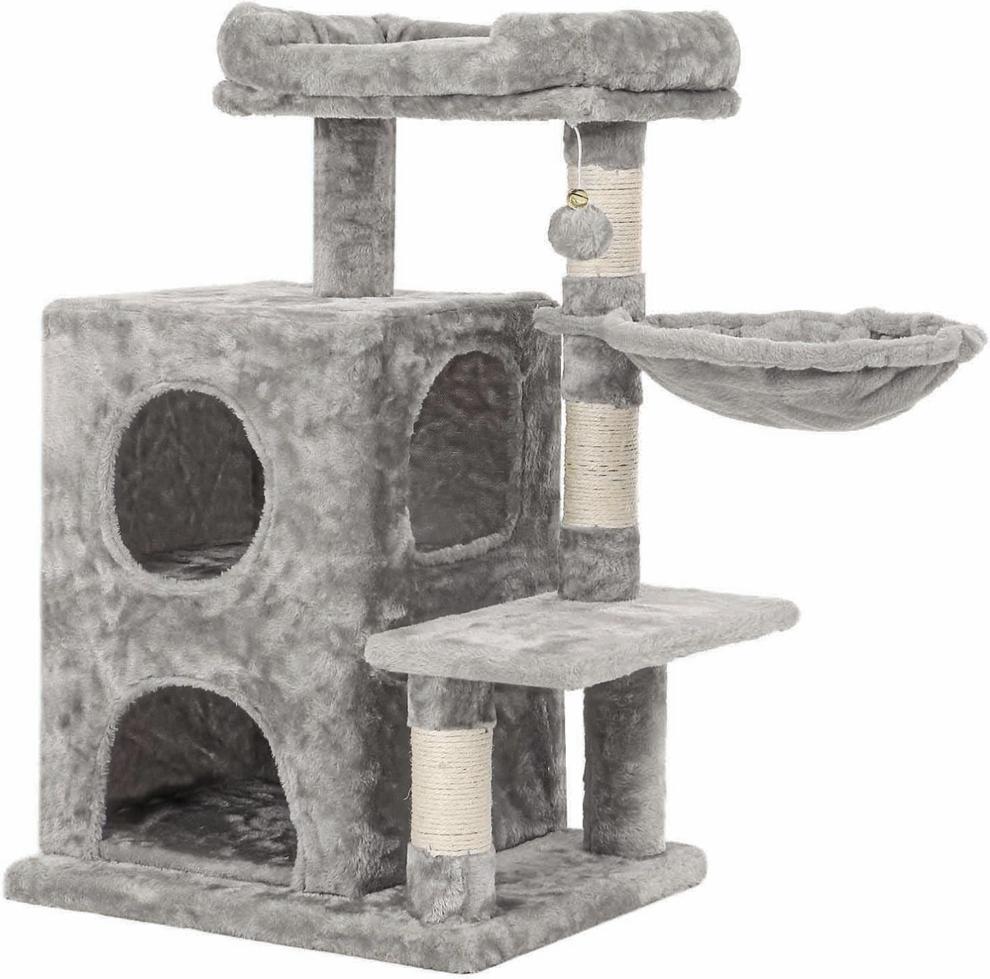 This cozy 'condo' is a great option for an active solo cat looking to explore or several cats looking to lounge and play together. It features a soft, plush gray exterior, with plenty of perches for climbing, resting and enjoying views. With enclosed space, scratching posts, a large platform and even an attached dangling ball, this piece will offer your cat hours of enjoyment.
HOOBRO Hidden Cat Litter Box Enclosure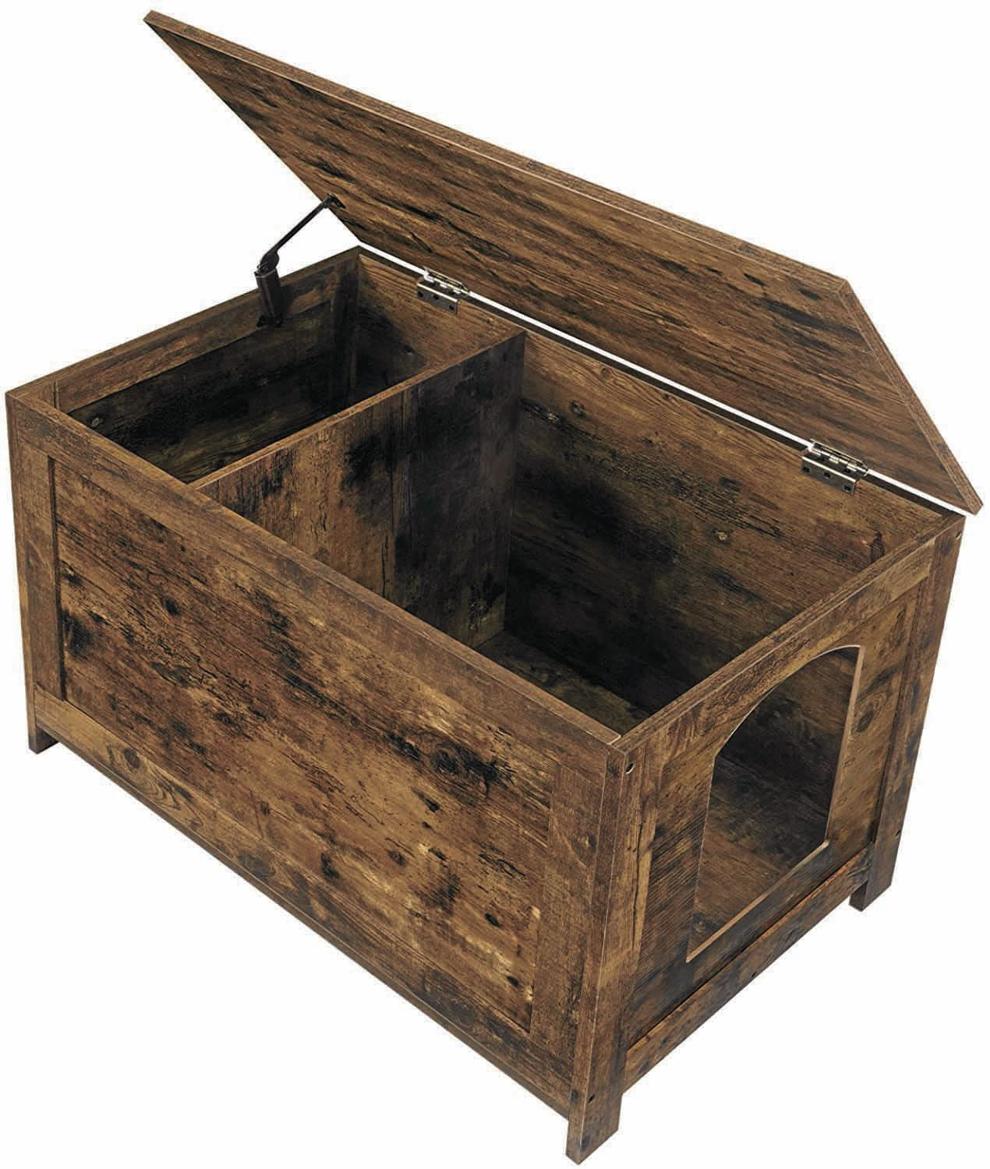 This unique piece of cat furniture is great for those seeking an item that blends in with their home decor seamlessly. It looks similar to a beautiful, hardwood chest. Your cat will have access to the inside via a cat door, where there is ample space for a litter box, and you could easily lay a blanket or cat bed on top. Plus, there's a small storage slot for storing litter supplies or other cat items.
How many cats do you own?
Understanding your current cat situation can help you decide on the size and type of furniture you need. Maybe you have multiple cats who love to snuggle up together, a few who keep to themselves. Or, you might have only one cat now, but is there another kitten in your future?
Clawing and scratching‌
While the urge to scratch is healthy and helps cats take care of their claws, they may lean toward clawing at your furniture and belongings. To prevent this, consider purchasing a piece of furniture that comes with a scratching post or a surface designed for clawing.
Space, decor and budget‌
How much are you looking to spend? Where do you plan to place the cat furniture? Are you looking for something that goes with your existing decor? Most cat furniture comes in neutral tones — easy to decorate around.