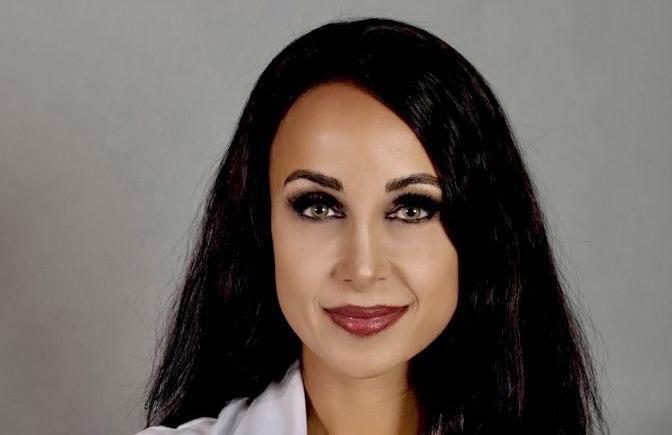 Hello, sunshine! Enjoying the warm weather feels great! And whether you're reading on the porch or by the waterside, gardening, taking Spot for a walk, hiking a favorite path, pushing the grocery cart outside the store or soaking up rays at the beach, it's important to pay attention to sun protection.
Spending too much time in the sun without proper sun protection increases the risk of skin cancer, the most common type of cancer. Here are some valuable tips and facts that will keep you safe in the sun.
Did you know that ultraviolet radiation (UV) from the sun can cause skin damage in as little as 15 minutes, destructively harming the DNA or genetic material in your skin cells? It's true.
And this potentiates the development of abnormal cells and uncontrolled growth (skin cancer) that have the potential to invade, spread or metastasize to other parts of the body. There are different types of skin cancer: basal cell carcinoma, squamous cell carcinoma and melanoma, the deadliest and most common type of skin cancer.
Also, exposure to the sun's UV radiation can cause additional health effects:
Premature aging: wrinkles, dry scaly patches, age spots, blotchy complexion. In fact, 90% of visible skin changes, commonly attributed to aging skin, are due to the sun.
Eye damage: cataracts, pterygium, macular degeneration, and eye cancer
Generally, between 10 a.m. and 4 p.m. are the strongest rays. When possible, schedule longer exposure activities outside of these times.
Apply a broad-spectrum, water-resistant sunscreen with a sun protection factor (SPF) of at least 30 to all skin not covered by clothing.
Clothing absorbs or blocks much of the sun's radiation, helping to provide long-lasting protection. The more skin you can reasonably cover, the better. And, too, tighter fabric weave offers the best protection and dry clothing has greater protection than wet clothing.
If wearing sandals, flip-flops or going barefoot, apply sunscreen to all exposed skin.
Hats, especially wide-brim ones, help block damage to your ears, nose, neck and scalp.
Sunglasses with UV protection help protect your eyes. Lenses that appear dark don't necessarily offer UV protection. Look for lenses that block 100% of UV rays. Large-framed or wrap-around sunglasses offer more sun protection.
Seek shade whenever possible and be aware that ultraviolet rays transmit through windows as well as reflect off water, dry sand and concrete.
Babies under 6 months should never be exposed to direct sunlight. Cover their skin, including arms and legs with protective clothing. Pediatricians don't recommend using sunscreen or sunblock on babies. For children over 6 months of age, taking sun protective measures can prevent skin cancers from developing later in life.
About sunblock: SPF is Your BFF
Select a "broad spectrum" product to protect against UVA and UVB light with a sun protection factor (SPF) of at least 30. This number describes the effectiveness against UVB rays which are responsible for skin burns. Currently, a rating system for UVA light, responsible for skin aging, doesn't exist.
Apply 1-2 ounces to the entire body (6-10 teaspoons), generously! If the layer of sunblock is too thin, it cannot protect you.
There are two types of sunscreens: organic ("chemical") and inorganic ("physical"). Both protect you from sun damage, just in different ways. Chemical absorbers (oxybenzone, avobenzone, homosalate, oxtinoxate) absorb UV rays so that your skin doesn't absorb them. Apply 30 minutes before going outside. Physical blockers (titanium dioxide, zinc oxide) create a physical barrier between your skin and the UV rays — working immediately.
Reapply! Protective effects fade with time or get washed away in the water or with sweating. If it's not there, it cannot protect you. During the hours of 10 a.m. to 4 p.m., when UV rays are the strongest (even when cloudy) you may need to reapply every hour!
Avoid lower SPF's, even if you don't burn. You want to reduce damage from the sun. Sunburn can be an immediate reaction, but damage from the sun occurs over a lifetime.
If you have sensitive skin or are taking a medication, consult with your doctor or local pharmacist about your sun protection.
Skin check
Melanomas often resemble moles, and some even develop from moles. It's important to constantly monitor your body and be aware of any changes.
If you have a mole that seems abnormal or is changing, have it looked at by a physician. Melanoma recognized and treated early is almost always curable. If not, it can spread and be fatal.
Taking these steps will help protect you against the health dangers of the harmful rays and ensure you safely enjoy the special lift in spirit, Vitamin D and great outdoor activities your days offer.
Dr. Nina Radcliff, of Galloway Township, is a physician anesthesiologist, television medical contributor and textbook author. Email questions for Dr. Nina to editor@pressofac.com with "Dr. Nina" in the subject line. This article is for general information only and should not be used for the diagnosis or treatment of medical conditions and cannot substitute for the advice from your medical professional.