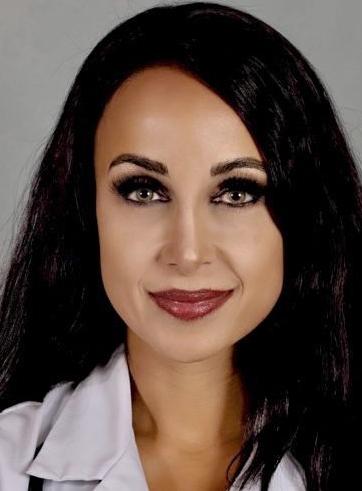 Closely related to anger and bitterness, resentment is a negative emotional reaction to being mistreated. When related feelings of disappointment and frustration become too overwhelming, they can contribute to resentment. Trust is broken and all of this can usher in a range of negative emotions from ill-feelings and dislike to animosity, disdain or even hatred toward something or someone who has mistreated or wronged you. And while resentment can start out small, the related offense can burrow its way into the heart and mind.
And while a resentful response is understandable, it's also dangerous. Like baggage, resentment can weigh you down. And when it comes to health, resentment can weaken your immune system while increasing stress and anxiety and the risk of heart disease, hypertension, stroke, cancer, alcoholism, drug addiction, compulsive behavior, weight gain, mood swings, depression and burnout, and it's been linked to a shortened lifespan. In close relationships, resentment destroys trust and intimacy, fuels power struggles or persistent passive aggression and eventually leads to contempt and detachment.
About resentment and your health
While people all too often think they are managing their resentment, it has a way of seeping into life that can lead to replaying the hurt over and over (and retelling aspects of the sordid details). Experts explain that resentment, anger, and fear are all connected in the offense. As a result, you can become trapped in a self-obsessed cycle with regards to that offense, afraid how it will impact your future, angry in the present, and feeling resentment over the past with the offender/offense and the broken trust. This in turn can push you further into resentment. Ever had the experience of just hearing an offending person's or place's name and it makes you cringe?
Regardless of the cause, resentment can take you prisoner — trapping you in a state where it can be difficult to press forward or refocus energies on things that truly matter, most importantly, robbing you of your life's peace and joy.
Too, resentment emotions are contagious — one expert stated: "Resentment passes workstation by workstation throughout companies, locker by locker in schools, car by car down the roads, room by room in homes."
Letting go of the related bitterness from resentment can make way for improved health and peace of mind. Forgiveness can lead to healthier relationships; improved mental health; less anxiety, stress and hostility; lower blood pressure; fewer symptoms of depression; a stronger immune system; and improved heart health.
Recognize triggers — A lot about the offenders or offenses that trigger resentment may include actions or feelings that they:
• Continue unfair actions (and they will get away with it)
• Disappoint, disrespect and/or betray
Breaking chains of resentment — Along with past incidents, each new incident of perceived unfairness or offense automatically links onto previous ones, eventually forging a heavier chain. And the resentment chain extends into the past while also amplifying itself into the future. Be vigilant, take healthy actions--your emotional well-being is more important than other people's bad behavior.
• First, recognize that an offense has happened and strengthen yourself. Take healthy steps to manage — you can't just "stuff" resentment, that isn't healthy either. Understand it's a common emotion, resulting after a painful experience and coming from a true, imagined or misunderstood injustice.
• While this may sound spiritual, in your heart of hearts, you know how you gain your strength within. Whether it's through prayer, meditation, quiet times, baking, gardening, walking — go to that well! And return to it, often, to drink from it as needed.
• Don't allow yourself to become hard-hearted. Reject bitterness and resentment by appropriately handling the anger that comes first. Anger is a natural response — but too, left unchecked it can do damage by blinding aspects of everyone's actions in the situation.
• Remember you don't need to be stuck in the incident thoughts or feelings — you have power! Your wellbeing is valuable and focusing on empowering thoughts (and choices you can make) are key:
— Focus on what you can do
— Share with a trusted (wise) friend
— Pick your battles (your choice)
— Forgive, but maintain a healthy boundary
— Don't measure yourself or your life by what others do; this is not the defining chapter of your life.
• Most of the things we resent are not very important in the wider context of our lives. Think about three things that are most important to you — and choose to think about them when resentful thoughts or feelings surface. You can't forget, but you can crowd the offense out by creating more valuable thoughts.
• And repeat, as you need.
As Mark Twain put it, "Anger (resentment, bitterness) is an acid that can do more harm to the vessel in which it is stored than to anything on which it is poured." If neglected, resentment may become overpowering and even toxic to anyone who harbors it.
Dr. Nina Radcliff, of Galloway Township, is a physician anesthesiologist, television medical contributor and textbook author. Email questions for Dr. Nina to editor@pressofac.com with "Dr. Nina" in the subject line. This article is for general information only and should not be used for the diagnosis or treatment of medical conditions and cannot substitute for the advice from your medical professional.