The following article is an associate of Okanjo, an affiliate marketing agency that helps us monetize our content. Products sold through the links in the article allow us to receive compensation and keep producing great content.
---
If you'd like to take a fresh approach to your seasonal décor this year in favor of more class and elegance, focus on weeding out the unnecessary clutter and highlighting clean, simple, and rich items instead. From the colors you choose to the textures you feature, here are essential tips for creating a classy home this season.
Focus on Vases and Candlesticks
The clean lines of elegant vases and candlesticks can add interest to your space without making it feel cluttered. Rather than amassing vases filled with arrangements, opt for empty vessels that serve as décor by themselves. Groups of vases and candlesticks of varying heights and sizes can feel classy while still adding an eclectic touch to the space. Mix and match silver, gold, and clear items along with pure white milk glass. The minimalist touch of empty objects will effortlessly elevate your space.
Add Light with Mirrors
Brightening your space will immediately make your room look clean and inviting, adding to the sense of class and luxury. If you can't increase the amount of natural light flowing into the room, add elegant mirrors throughout the space to create an illusion of light. Small mirrors can sit in groups of two or three on sideboards and mantels, while larger mirrors can hang on the wall or be propped vertically at the end of a hallway. Think carefully about the mirror frames—you want something minimalist and elegant (like a thin silver frame) or rich and bold (like a dark cherry wood). The most important part? Keep the mirrors smudge-free!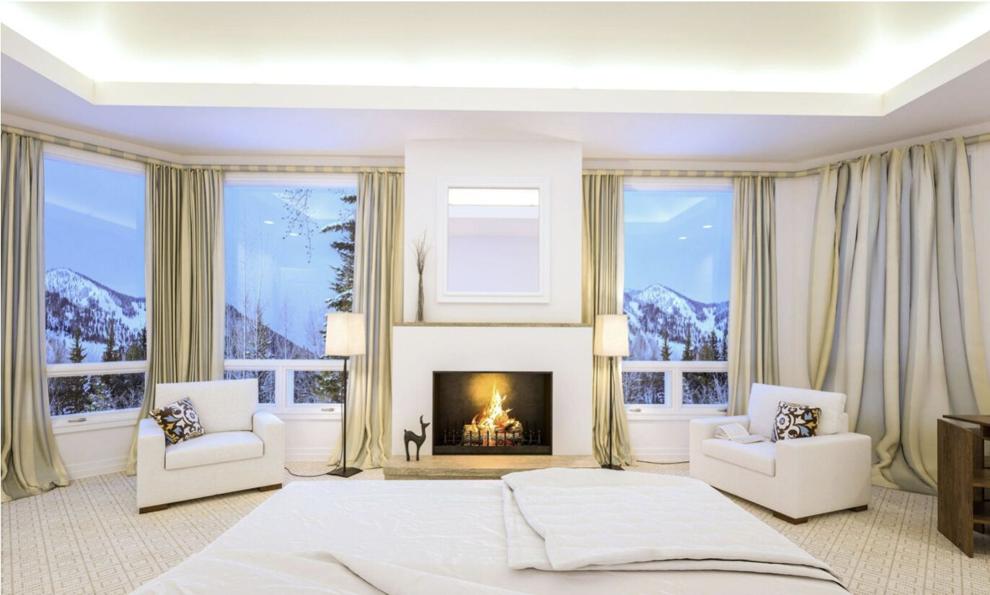 Opt for Rich Textures
Winter is a time when rich textures and colors are welcome indoors. Instead of inundating your décor with reds, greens, and golds, opt instead for rich fabrics and materials that will lend an elegant air to your home. Velvet and fur throws, curtains, and pillow coverings are immediately inviting, while dark wood picture/mirror frames and chairs can help add warmth to the space. Even upgrading your guest towels to a more luxurious material can add to your décor this time of year.
Feature Vignettes of Natural Items
Rather than going overboard and filling every windowsill and wall with natural elements, transition your seasonal décor to something more upscale by featuring vignettes of natural items. Choose a wooden bowl, fill it with whole nuts and clementines, and then set it in front of a vase filled with evergreen branches and twigs. Concentrate your natural elements in the dining room and kitchen to an elegant centerpiece. For example, a eucalyptus garland paired with sprigs of fir is less bulky than a pine garland, and you can easily intersperse small winter flower arrangements or frosted pinecones down the length of the table. When your natural elements are thoughtfully grouped, your décor will feel purposeful and upscale rather than rustic.
Frame the Fireplace
Creating a bold and elegant centerpiece is critical to having an upscale design aesthetic. During the winter months, the fireplace serves as the logical choice for focused attention, but if your home doesn't have one, you can choose another central location. Your décor selections should follow the other guidelines above while drawing attention to the space. Use the mantel as one of your vignettes for natural materials and incorporate garlands or flowers. Displaying groups of mirrors or vases on the ends of the hearth and mantel will add height and dimension to the area. You can also include scented elements in your focal point—candles and potpourri can help draw attention to the space without adding visual clutter. To maximize your focal point, make sure that the area around the fireplace is clean and clear of other décor and clutter.
If you're transitioning to more upscale décor this season, try these tips to turn what you already have into a more elegant display!