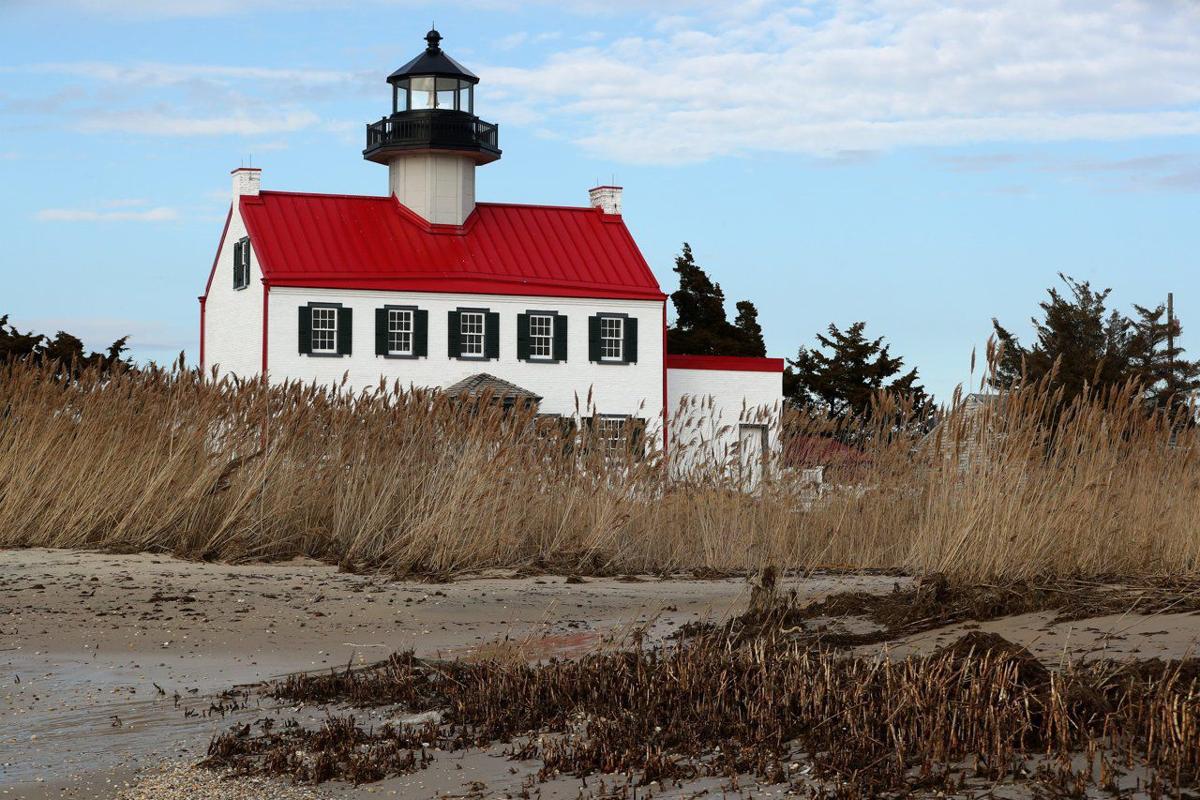 For the first time since 2011, the New Jersey Coastal Heritage Trail will be under the purview of the federal government.
Last week, President Donald Trump signed into law former U.S. Rep. Frank LoBiondo's last act as an elected official: reauthorizing the historic drive.
The trail, established in 1988, is about 300 miles long — stretching from Perth Amboy in Middlesex County to Cape May and up to Carneys Point in Salem County — passing wildlife refuges, lighthouses, a Civil War fort and more.
The National Park Service oversaw the trail until 2011, when the last federal authorization lapsed.
In South Jersey, the trail, a route meant primarily for motor tourism, passes the Hereford Inlet Lighthouse in North Wildwood, Corsons Inlet State Park in Ocean City and Cape May Point State Park in Cape May.
With the bill's signing, the trail once again becomes eligible for federal funding through 2025. Appropriated funds usually go to things such as historical markers, promotion and brochures, LoBiondo said.
Many of the trail's nongovernmental partners — PSE&G, the Mid-Atlantic Center for the Arts & Humanities and various nature conservancies among them — handle day-to-day operational work on the trail's highlighted sites, including infrastructure like parking lots, and stewardship of parks.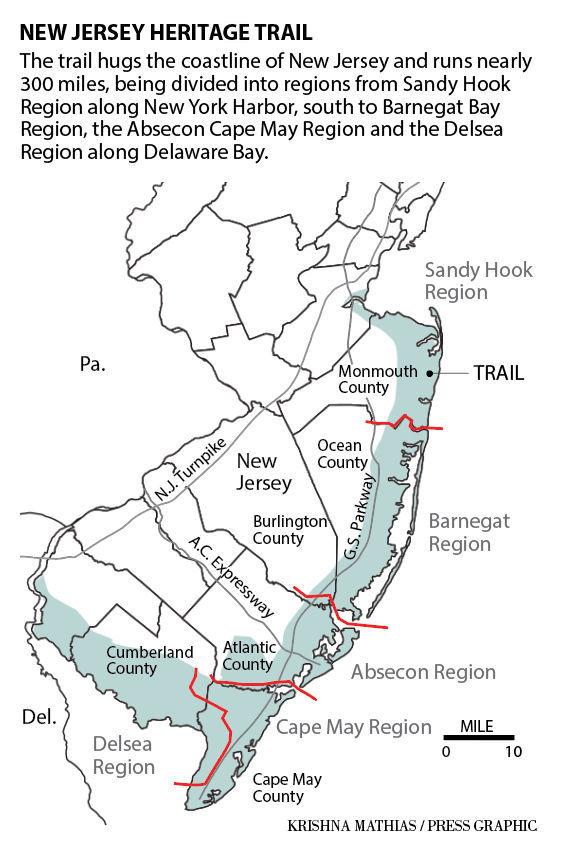 "This is allowing our representatives to bring crucial funding back to the state to highlight the really terrific both cultural and natural heritage of our coastal communities," said Eric Stiles, president and CEO of the New Jersey Audubon Society, another of the trail's nongovernmental partners.
Long a joint project between the retired congressman and the late-Sen. Frank Lautenberg, the push to get the trail reauthorized came down to the wire as LoBiondo readied for retirement in December.
"It got kind of dicey at the end, because the House passed it sort of at the last minute before we left and it was unclear what would happen in the Senate," LoBiondo said.
But New Jersey Sens. Cory Booker and Bob Menendez got it on the docket in the Senate, he said.
The newly reauthorized trail now goes before the House Committee on Appropriations to determine its funding. LoBiondo's successor, Rep. Jeff Van Drew, D-2nd, will be responsible for making the case for ample funding.
"Since he's in the majority, I'm hopeful that he will be able to convince them that this is worthwhile to appropriate money for," LoBiondo said.
"I will certainly do my best and work on it. Sometimes these are processes that don't happen instantly and overnight," Van Drew said. "But I think there will be other individuals, including some of the environmental groups, that will be very supportive."
Stiles said the reauthorization showed "conservation is a bipartisan issue."
"These types of things are really good for the economy and good for the environment," Stiles said.