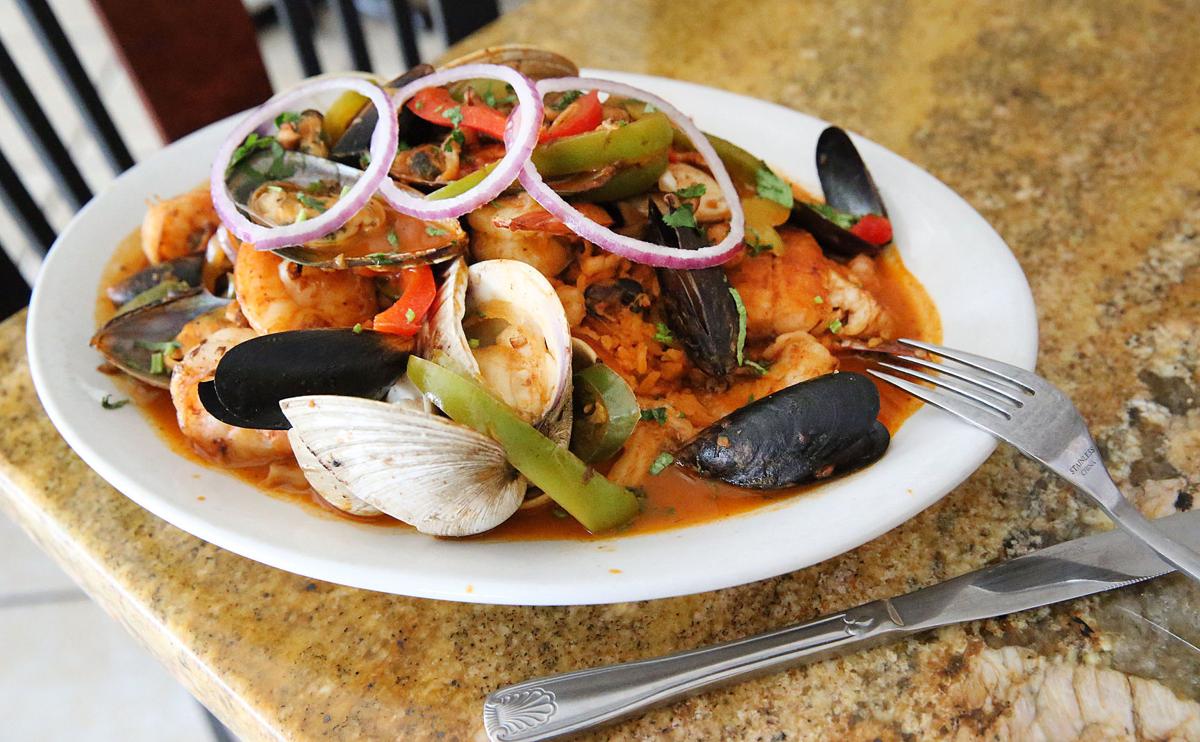 Just because guys tend to like to grill doesn't mean every Father's Day meal has to be a culinary cliche.
Not that most guys would argue if they were honored with a honking steak over hot coals. But this year maybe mix it up a bit and do something a little more exciting. Without sacrificing any of the meaty goodness Dad craves, consider moving the meal inside and whipping up a monster paella he can share with everyone he loves.
Paella is a pretty simple dish. And anyone who has made risotto will recognize similarities in the process. You start by browning some onions and peppers, then adding some meat. OK, lots of meat. Once the meat is browned, in goes the rice and liquid, then it cooks merrily along for a while, mostly on its own. The whole thing finishes quickly in the oven, but only after you stir in some shrimp.
Want to make this dish even more decadent? You could add any number of other meats and seafood in addition to what is called for here. Add cubed sirloin tips at the same time (and same size) as the chicken. Ditto for lamb. Want more seafood? Scallops and hunks of salmon could go in at the same time as the shrimp.