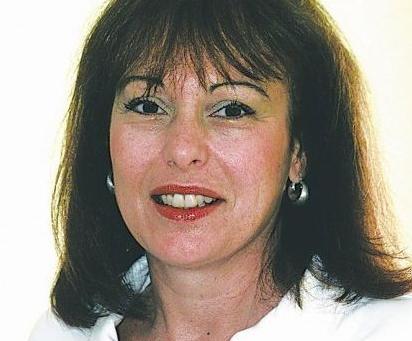 Dear Franny The Shopaholic: I am looking for a good deal on a small K-cup coffee maker. Anything under $100 out there? I have very limited kitchen space. — Jennifer T., Marmora
Dear Jennifer: This week Target has a Keurig K-slim single serve coffee maker on sale for $89.99. Bed Bath & Beyond has a Hamilton Beach Flex Brew Single Serve Plus Coffee Maker in black for $49.99. With a 20% off coupon, which you can print from its website, it would be $39.99.
Dear Franny The Shopaholic: Can you find large strings of outdoor "cute" lights, I need about 100 feet. Those 10-light strings would cost me a fortune. — Taylor M., Manahawkin
Dear Taylor: This week at Home Depot you can get a 48 foot, 24 light indoor/outdoor LED string light in a vintage style on sale for $49.97, regularly $79.97.
Dear Franny The Shopaholic: For a beach party can you find a cheap charcoal grill that we can just toss after our party? — Craig
Dear Craig: A Flame Glo 14-inch round grill is $15 at Dollar General, or a Flame Glo 18.5-inch square grill is $25. A bag of Kingsford 16-pound charcoal is $8.95 with your Dollar General digital coupon.
Carole Monday wrote in to let Barbara Rainear know The Bike Guy on Shore Road next to Ventura's Offshore Cafe does repairs and sells bikes. Carole says he's there on the weekends and his phone number is 609-743-0209.
Anne Walters wrote to let Debbie Rizzo know she found Exekial cereal at ShopRite in Somers Point.
Andrea wrote in to let Sharlene know Levari's Farm Market has basil plants along with many unique tropical plants. By the way, Sharlene, the ShopRite in Somers Point had the big multiplant pots on sale for $4.99 last week. Lynda Thomas of West Atlantic City wrote in to say she found basil 3 for $10 at Home Depot. She also wanted Nancy of Atlantic City to know she called Stanley Steamer to clean her leather sofa and when the two men showed up, they told her they have nothing to clean leather.
Tom D'Angelo wants to know if anyone still sells Rite Dress licorice root mulch for feeding his fig tree.
• Eastern Cove 1-pound lump crab meat: $8.99.
• Entenmann's Little Bites or Donuts: half price.
• Snapple 12-pack of 16-ounce bottles: $5.99. Limit two.
• Cherries: $1.48 per pound. Limit 3 pounds.*
• Seedless watermelon: $2.99.*
• Del Monte Gold pineapple: 78 cents.
* With your Acme digital coupon. Limit one offer.
• A pint of blueberries: $1.99.
• L'oven Fresh eight-pack of hot dog or hamburger rolls: 75 cents.
• Clancy's 8-ounce Kettle Chips: $1.29.
• PurAqua 24-pack of purified bottled water: $1.99.
• Heart to Tail collapsible pet pool: $12.99.
• Bikemate floor or foot pump: $12.99.
• ShopRite can vegetables: 50 cents. No limit.
• Pork spare ribs: $1.99 per pound.
• Chock Full O'Nuts coffee: $1.99.
• Wise potato chips: half price.
• Gatorade 32-ounce: 10 for $7.*
• Tide 37-ounce orange bottle: $2.99.*
• Haagen Dazs or Halo Top ice cream: $1.77. *
* With your ShopRite digital coupon. Limit four of each.
• A 28-ounce styrofoam cooler is $1 at Dollar General. Maxwell House big cans of coffee are $5.75. Philadelphia 8-ounce cream cheese is two for $3.
• Sun Squad three-pack of Americana Citronella candles is $6 at Target. An Ultimate Ears Wonderboom 2 wireless speaker is on sale for $79.99.
• Red Bull is three for $7 at Walgreens. All photo books are 40% off with promo code 40MEMORIES.
• KISS Salon color nail kit with 28 nails is $5.97 at Walmart.
• Miracle Grow .75 cu.ft. All Purpose Garden Soil is four for $10 at Lowe's. A Greenworks 1700 psi 1.2 GPM Electric Pressure Washer is on sale for $79.
• Designer sleepwear, robes and loungewear are 60% off at Boscov's.
• EarthGro 1.5 cu.ft. mulch is $3.48 in assorted colors at Home Depot. Classic #10 hanging flower baskets or #7 square planters are $5.
• All red white and blue items are 60% off at Michaels