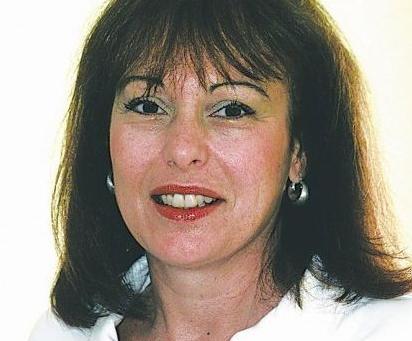 Dear Franny The Shopaholic: Nirvana bottled water used to be available from ShopRite. It has been discontinued. Do you know where I can find it? — Val, Mays Landing
Dear Val: According to its website, Nirvana is available at La Cosecha Grocery Store at 306 South Main Street in Pleasantville, Casel's Supermarket in Margate and Elmer IGA in Elmer. After researching further, I found that local businessmen saved Nirvana from bankruptcy. Perhaps, the big stores will bring it back in stock soon.
Dear Franny The Shopaholic: Looking to replace my mini chopper, which fell and cracked. — Patricia T., Wildwood
Dear Patricia: Go to Walmart for a Mainstays 1.5-cup One-Touch Pulse Stainless Steel Blade Mini Food Chopper for $9.88. Check your ShopRite too. Every once in awhile, they have a Proctor Silex one on sale for about $8.
Dear Franny The Shopaholic: Awhile back, you had a single cup Keurig coffee maker on sale. Now I need one. — Rickie N.
Dear Rickie: This week at Target you can get a Keurig K-Slim single serve coffee maker regularly $109.99 on sale for $79.99. If you use your Target charge, you save another 5%. Bed Bath & Beyond have a Keurig K-Select Single Serve in black for $86.99 and with a 20% off coupon your cost would be $69.59.
Diane Millon wrote in to let Rod Kerekes of Egg Harbor Township know she swears by Avon Bug Guard with Picaridin as the best bug spray. The last two weeks, she was able to sit on the beach with her friends every day using this spray, and the black little flies didn't bother anyone. Diane is an Avon representative. You can contact her at 610-842-4281 or dmillon@verizon.net. Linda S. also wrote in to say she thinks Avon Skin So Soft works pretty well against those little black biting flies.
• Jumbo 21- to 25-count shrimp: $11.98 for a 2-pound bag.
• Tastykake family packs: $2.50.
• Cracker Barrel chunk cheese: $2.50.
• Utz potato chips: half price.
• Luvs Diapers 21- to 34-count pack: $6.49 with your Acme digital coupon. Limit two offers. Save an additional $1 with the coupon from a past Sunday Press.
• Huntington home decorative lanterns: $7.99.
• Fresh family pack organic grass fed 85%/15% beef: $4.49 per pound.
• Butterflied leg of lamb: $5.99 per pound.
• Create an instant backsplash in your kitchen with four 10.5-by-10.5 inch square stick on tiles for $14.99.
• Bremer four frozen breaded chicken sliders: $1.99.
• Dungeness crabs: $11.99 per pound.
• Porterhouse or T-bone steak: $5.99 per pound.
• Fillippo Berio 50.7 extra virgin olive oil: $6.99.
• Sabra hummus & guacamole snacks: Five for $5.
• Chock Full O'Nuts coffee: $1.99.
• Buy $50 in gift cards from Lowe's, Bass Pro Shops, Cabela's, Domino's, Fanatics, or Subway and get $10 off your next order at ShopRite.
• Wise Grab & Snack variety 22-pack: 2 for $10.*
• Snack Factory pretzel chips: 99 cents.*
* - with your ShopRite digital coupon.
• Get a KalOrick 10-quart air fryer regularly $149.99 on sale for $79.99 at Ollie's Bargain Outlet. Rachel Ray dinner plates are 99 cents.
• An Instant Pot regularly $119.99 is on sale at Big Lots for $79.99. A Queen size Barrington mattress and box spring is on sale for $349.99.
• Kidgets 3.5-ounce baby food pouches are 85 cents at Family Dollar.
• Wednesday is the last day to get 1 pint mums at Lowe's for $1.
• Ace Insect Killers are two for $5 at Ace Hardware. Mix and match.
• Angel Soft 12 family rolls of bath tissue is $4.99 at Walgreens.
• L'Oreal Elvive shampoo and conditioner is two for $8 at CVS. Save an additional $3 with the coupon from Sunday's Press, making your cost two for $5.
• Get a 40-pack of bottled Great Value purified water at Walmart for $3.98.
• Silicone Gasket Maker & Sealant in ultra grey or ultra black regularly $8.29 is on sale for $4.98 at Pep Boys.
• A six pack of Red Bull is $8.99 at Target.
• All Halloween costumes, masks, wigs, makeup, accessories, novelties, home decor and light sets are half price at Rite Aid.