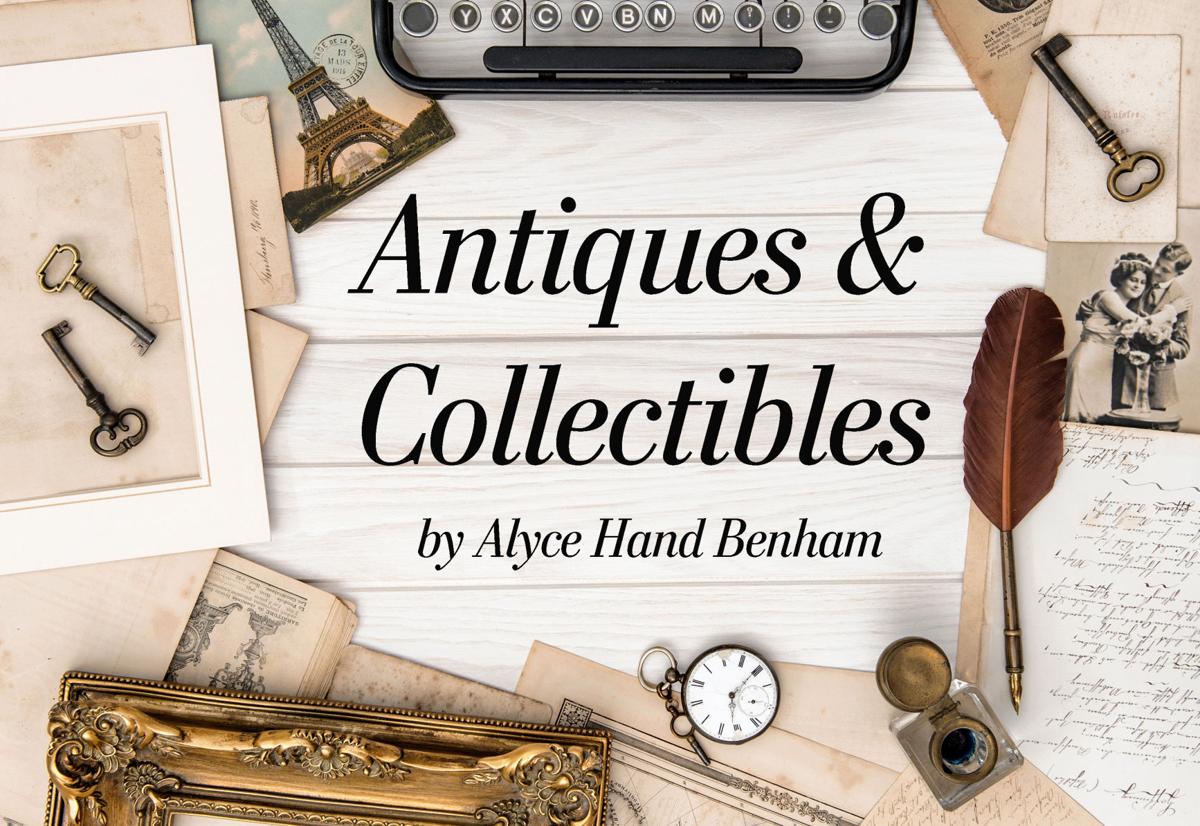 Question: I soon will hold a garage sale for an elderly family member who has been buying "bargains" at other folks' sales for several years. Most of the items are worth very little, but I just learned that an amethyst-color glass decanter set like ours, consisting of the decanter with stopper, six matching glasses and a chrome tray, might be valuable.
The tray was made by Farber Brothers, and the glass pieces are by Cambridge Company. Any additional information including possible value is appreciated. W.N., Townsends Inlet
Answer: In 1915, brothers Lewis and Harry Farber established their metal crafting company in New York City. Early household and decorative pieces were produced in a number of finishes, including silver plate, brass and chrome. Most glassware inserts were made by the Cambridge Company.
For a number of years, Farber Ware products were favorites sold by department stores and gift shops. By the 1950s, the popularity of plated Farber chromium ware had fallen off when customers' demand for silver-plated wares returned. As a result, Farber Brothers closed in 1965.
Current asking prices for a Krome Kraft purple decanter with stopper, six matching glasses and a chrome tray have varied from $50 to $120. Lately, such a set sold for $113.
Question: While sorting through some things offered at a yard sale, I came across an interesting, like-new item. It has a round, black, thick rubber frame shaped and embossed like an automobile tire that encircles what appears to be a bright green glass ashtray, "Reg. 1918" is hand-printed on a paper card attached to the mini-tire by a string. Can you tell me anything about it? R.L., Wildwood
Answer: You have described one of the vintage Michelin Man ashtrays used as giveaway advertisements to tire shops during the 1930s and 1940s. Other similar pieces included desk ornaments, doorstops, paperweights and small statues.
Many of the giveaways were made in France, and one, commonly referred to as the Michelin Man or "M. Man," was a humanoid figure composed of stacked white tires. Introduced at the1890s Lyon exhibition where the Michelin brothers had a stand, he is now considered one of the world's oldest trademarks.
Most current sold prices paid for Michelin ashtrays like the one you described range from $20 to $37, while larger, best examples bring $40 to $112.
Alyce Hand Benham is an antiques broker, appraiser and estate-liquidation specialist.
Send questions to: Alyce Benham, Living section, The Press of Atlantic City, 1000 W. Washington Ave., Pleasantville, NJ 08232.
Letters may be used in future columns but cannot be answered individually, and photos cannot be returned.