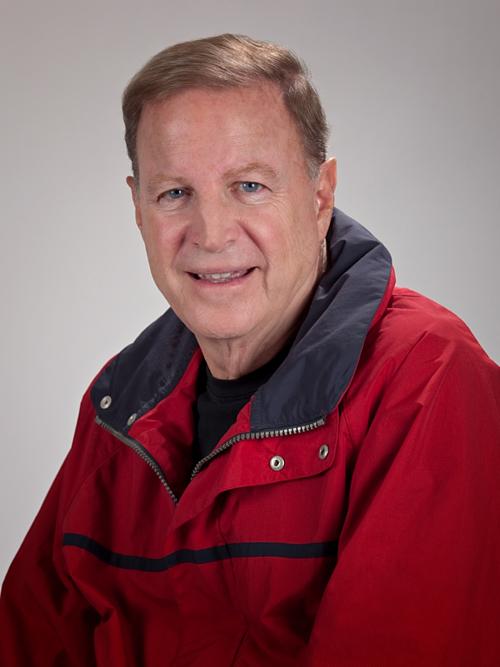 When it comes to exotic locations, British spy James Bond has nothing on Michael Bloom, the protagonist of the new romantic, fictional thriller "The Samoa Seduction," written by Egg Harbor Township's Alan L. Moss.
The action in the novel takes place from the Atlantic City Boardwalk to American Samoa, the Canterbury Plains of New Zealand, South Africa, Hawaii and the Tasman Sea in the South Pacific Ocean.
Bloom is a federal executive, who, in the course of the book, has to do battle with overzealous corporate attorneys and double-dealing territorial officials while being tempted by a beautiful seductress.
Moss has written two previous fiction-political thrillers, "Insidious Deception" in 2013 and last year's "Surviving the Endgame," which included such locations as San German, Puerto Rico and Kakabeka Falls, Ontario, Canada.
"I'm looking for a place that's logical, that's reachable by the characters, that fits in," said Moss, 72. "I've found New Zealand, for example, to be really interesting country. We have a hot air balloon ride over the Central Canterbury Plains. We have an attempted murder in Auckland at the airport. ... The setting, the locations really add to the story."
Moss said he had been to American Samoa, but he had never been to New Zealand, so he took to the Internet to do research. Finding out about one place in that country led to learning more about other places.
One of the locations in "The Samoa Seduction" that Moss was thoroughly familiar with was Washington.
Before settling into Egg Harbor Township as retiree, Moss spent many years in the nation's capital as a federal chief economist, congressional fellow in the U.S. Senate.
Thirteen years ago, Moss started living the dream of becoming a novelist.
He read books on writing fiction, but found the most helpful thing for him was to pay someone for an objective evaluation and advice on his writing.
"She gave me all kinds of good information," Moss said of his adviser. "I think with each novel, I get better in speeding things up and raising the level of excitement. My problem in the beginning was I thought I had to be really truthful with all kinds of related issues. The result was things go a little heavy. Whereas now, things move really fast."
Moss said his goal is to attract thriller and romance readers by creating a story with well-developed characters that moves along quickly.
"That's why you see the short chapters, seven or eight page chapters, instead of 25-page chapters," he said.
In his work, Moss draws upon his Ph. D. research capabilities. "Writing should be researched just like a person would research anything else," he said. "Sit down and try it and see if you can find someone to read it and provide some advice."
Moss usually writes in the mornings in his home office until about noon or 1 p.m. In the afternoons, he might do research. And he finds that visiting Ocean City and walking the beach or Boardwalk can be a liberating activity for his mind.
"I find myself creative in the mornings. After three hours or so, I'm done until the next day," said Moss, who was an instructor at the University of Virginia's Northern Virginia Center.
Moss' wife of 45 years, Penny Moss, reads everything he writes and is the first person to tell him that he is off track. He also said his publishers have all been helpful in providing feedback and editing.
Moss' first two books were nonfiction, 2000's "Employment Opportunity" from Prentice Hall and 2008's "Selling-Out America's Democracy" from Praeger Publishing.
His previous two novels were both released by Whiskey Creek Press.
"The Samoa Seduction" is Moss' first book issued by the W&B Publishing, of Freehold, Monmouth County.
William Connor, the managing director of the publisher, said Moss was referred to him by one of his authors. W&B Publishing has about 200 authors, and Connor said he turns down nine out of 10 writers who approach him.
"I read the book personally before we decided to publish it," Connor said. "I enjoyed the book, and I was pleased by the knowledge Mr. Moss had about the territory he was writing about. ... It sounded authentic when I read it."
"We encourage him to continue writing because he has quite a bit of talent."