Tuesday brings us the peak of the most famous and sometimes most powerful of the annual meteor showers.
I'm talking about the Perseid meteor shower. And although this year viewing the strongest part of the shower is hampered by the bright moon when it rises after midnight, we should still get a pretty impressive display of Perseids if weather is good.
If Tuesday tonight is very cloudy or hazy, we have many wonderful back-up sky sights and sky events these next two weeks. Venus reaches its farthest from the sun in the dawn sky. The moon poses near Venus and different bright stars on several nights this week.
And next week, we have two challenging opportunities to see the most startlingly slender lunar crescents of almost anyone's life.
A meteor — also known as a shooting star or a falling star"— is a streak of light that occurs when a bit of space dust or rock enters Earth's atmosphere at speeds often in excess of 100,000 mph and usually burns up completely about 50 miles above ground level. A meteor shower is an increased number of meteors all appearing to zoom away from a single point among the constellations. This point, known as the "radiant," is located in the constellation Perseus for the Perseid meteor shower. Do note, however, that while the luminous streak can begin anywhere in the sky, every Perseid meteor path points back to the radiant.
At 9 or 10 Tuesday night, the radiant is low in the northeast, so the number of Perseids is not great. On the other hand, Perseids seen around this time will include ones with impressively long paths, known as "earth grazers."
As we approach midnight and Earth begins turning us toward the Perseid radiant, the number of Perseids increases. If the sky is mostly free of cloud and haze, a viewer many miles from city lights might see a few dozen Perseids per hour by 11 p.m. Even in cities, many bright Perseids might be glimpsed. They come in different beautiful colors, some with bursts, and a few as "fireballs" — meteors brighter than any planet or star, occasionally bright enough to cast moving shadows in the landscape.
The best Perseid numbers would usually be between midnight and the first traces of morning twilight (the latter occurring about 4:30 a.m.). But this year, the moon, just past half-lit, rises around 12:15 a.m. in South Jersey. In clear country skies, there might still be pretty strong numbers of Perseids even with bright moonlight in the heavens.
You are likely to see a few meteors from other showers and other directions during the night. So if you are trying to keep a scientific count, remember that the paths of all the Perseids will point back to the northeast. I welcome observational reports from you readers. You can send them to the e-mail address at the end of this column.
On Thursday morning, the moon rises around 1:30 a.m. and appears not too far to the upper left of Aldebaran, the bright star that marks the eye of Taurus the Bull. If you look to the East closer to dawn Thursday, you can also observe the brightest of all planets, Venus, at its greatest angular separation from the sun. In a telescope this week, Venus appears like a dazzling little half-moon.
On Saturday at dawn, the moon is a crescent quite close to the upper left of brilliant Venus
Next Tuesday, Aug. 18, at dawn, it will be a real challenge to glimpse the incredibly thin moon down near the east-northeast horizon at about 5:45 a.m. Binoculars will almost certainly be required. Then, next Wednesday, Aug. 19, at dusk, point binoculars to just north of the due west horizon around 8:20 p.m. in the hope of seeing another ultra-slender moon.
At night falls now, the pairing of very bright Jupiter and bright Saturn is prominent in the south. By 11 p.m., bright, fire-colored Mars is rising in the East.
Here's the highest wind gusts
A wind gust is a brief increase in the wind. Wind gusts are higher than the sustained winds, which are covered below. 
62 mph - Wildwood
63 mph - Beach Haven
64 mph - Tuckerton
65 mph - Beach Haven
65 mph - Little Egg Harbor
66 mph - Atlantic City International Airport
70 mph - Little Egg Harbor
72 mph - Ocean City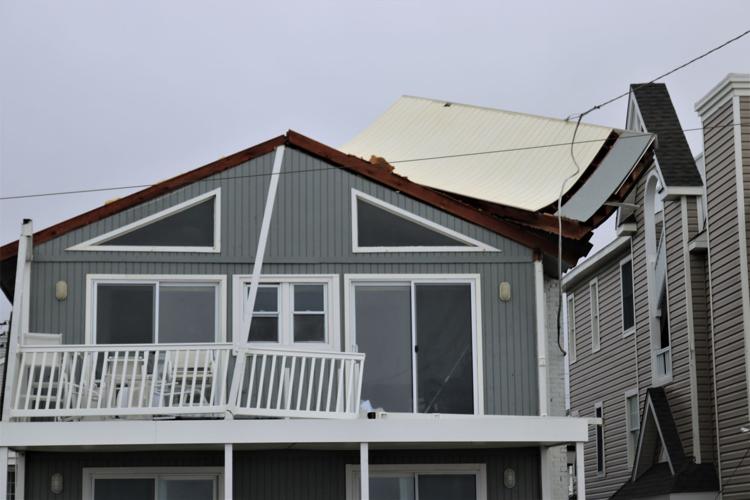 75 mph - Cape May
The highest wind gust in the region was taken from a senor right at the Cape May Harbor. Hurricane sustained winds, for reference, start at 74 mph. 
What about that 109 mph wind gust?
The 109 mph wind gust, reported in Ship Bottom, was a weather station caught in the path of an Enhanced Fujita scale 1 rated tornado that passed through Tuesday morning.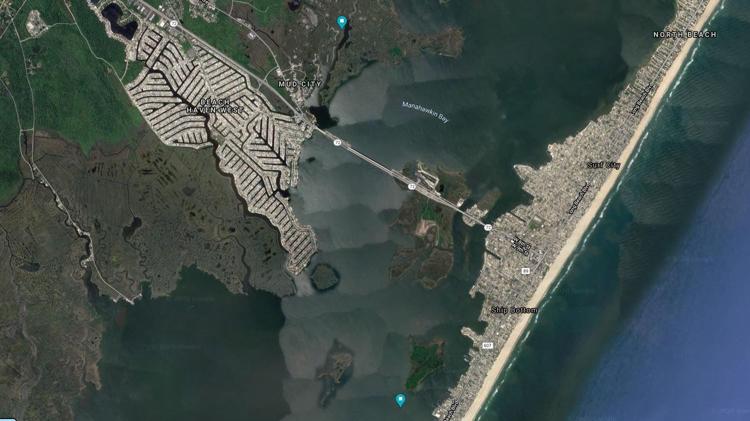 The highest wind gust in New Jersey's history was a 108 mph wind gust that whipped through Newark during the "Great Thanksgiving Storm" of 1950. There is pending confirmation on whether the 109 mph gusts was the windiest in state history. 
The tornado was one of two in the state Tuesday, the other being another EF-1 twister that cut through Upper Township. 
Here were places that saw tropical storm force sustained winds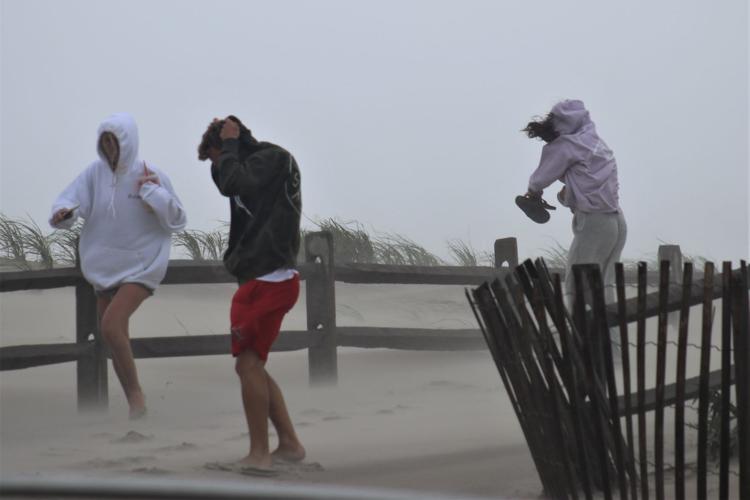 Tropical force sustained winds, the winds that are constantly blowing, are enough to prevent emergency personnel from going out and responding to calls. Clocking in over 39 mph sustained, here were the locations that reported these strong winds. 
39 mph - Strathmere
Strathmere was also the starting point for a tornado that cut from the island into the Marmora section of Upper Township. Maximum winds clocked in at 100 mph and it was the first tornado in Cape May County since 2003. 
40 mph - Atlantic City International Airport
41 mph - Pleasantville
42 mph - Sea Isle City
44 mph - Tuckerton
44 mph - Cape May County Airport
Cape May County Airport is located within Lower Township. 
45 mph - Ship Bottom
50 mph - Harvey Cedars
59 mph - Fortescue