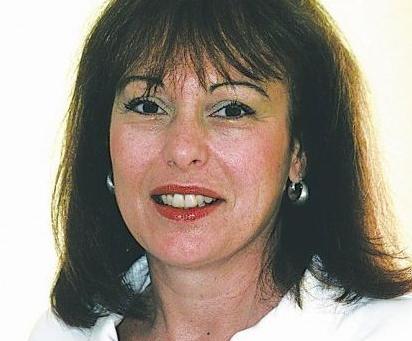 Dear Franny The Shopaholic: I drink Gold Peak iced tea in diet, raspberry and blueberry. Anytime ShopRite has the individual bottles on sale for $1 a bottle, the ShopRite in Hammonton and Berlin never have them! The shelves are bare! Is there a shortage of some kind because it's been like this for months? Also, I can't find Vanilla Coke anymore. Has that flavor been discontinued? — LeeAnn, Hammonton
Dear LeeAnn: Gold Peak Iced Tea is not discontinued. Target sells a 52-ounce bottle of all the flavors for $2.49. Walmart sells a 59-ounce bottle of Gold Peak for $2.28. Ask your ShopRite store manager to see if they can get a bigger supply.
Vanilla Coke also has not been discontinued. My friend always asks me to tell him when it is on sale at Acme or ShopRite. He claims they are the only two stores that carry the 12-pack cans. However, Walmart carries 6-pack bottles for $3.
Dear Franny The Shopaholic: Hi! I am looking for a cheap charcoal grill for a tailgate party. — Bill Williams
Dear Bill: You can get a tabletop 15-inch round charcoal grill for $15 or an 18.5-inch rectangular one for $25 at Family Dollar. Better yet, you can get 6 pounds of Family Chef Instant Lighting charcoal for $6.
Dear Franny The Shopaholic: Not too long ago, you printed a list of shops carrying lampshades. I forgot to copy them. Could you repeat them please? — Nancy, Atlantic City
Dear Nancy: For your best deal, try The Christmas Tree Shops or Walmart. Lowe's, Home Depot, TJ Maxx, Marshalls, Home Goods, Ross, Target and Boscov's also carry a selection of lampshades.
Reader tips
Jim Yoa, of Ocean City, wrote in to let people know that Pepsi and Coke now have expiration dates on their soda. Good to know if you're someone, like myself, who stocks up to use at a later date.
Joyce wrote in to let Bonnie Millard, of Cape May, know she found the 3—ounce container of NuSalt at Incolingo's Grocery Store in Egg Harbor City. Joyce suggested calling the store first (609-965-6800) before driving all that way from Cape May.
Joy Butler wrote in to let Jenny, of Egg Harbor Township, know ShopRite carries the quart-size container of light cream, which she states does tend to spoil after about three weeks but is better than nothing. FYI: Use it to bake a cake instead of water. It makes the cake so much moister.
Steals of the Week
Breyers 48-ounce ice cream or Ben & Jerry's 16-ounce: $2.50.
Campbell's Chunky, Homestyle, or Well Yes soups: Four for $5.
Chex Mix, Bugles or Gardettos's snacks: 99 cents each.
Signature Select dry-roasted peanuts: $2.99.
Betty Crocker cake mix or frosting: 99 cents each.
Bakery Fresh Rustic French or Sourdough Baguettes: $2.
Healthy Choice Power Bowls: $3.50.
Pillsbury Toaster Strudels or Scrambles: $2.
Melitta 100- to 200-count coffee filters: Buy two, get one free.
Halloween Home, Party Decor or Candles: 33% off.
Celentano pasta line: Buy one, get one free.
Oscar Mayer one-pound bacon: $4.99. Limit two.*
Golden pineapples: 99 cents. Limit one.*
Waterfront Bistro 13- to 15-count shrimp: $15.98 per 2-pound bag. Limit one.*
Hellmann's 30-ounce mayonnaise: $3.49. Limit one.*
*with your Acme digital coupon.
Broccoli rabe: $1.49 per pound.
Gala apples: 99 cents per pound.
Maxwell House 10.3- to 11.5-ounce coffee: $1.99.
Freihofer's or Maier's Italian bread: half price.
Duncan Hines cake mix or brownie mix: 88 cents.
Gorton's seafood: half price.
Blue Diamond almonds: half price.
Rayovac 8-pack AA or AAA batteries: $1.49. Limit one offer.*
Tuttorosso 28-ounce can of tomatoes: Twelve for $10. Limit one offer.*
Chock Full O'Nut 23- to 26-ounce coffee: $3.99. Limit one.*
Ronzoni pasta or lasagna: Three for $2. Limit one offer.*
Bumble Bee 5-ounce solid white tuna: Five cans for $4. Limit one offer.*
HaagenDazs 14-ounce or Halo Top ice cream: Three for $6. Limit one offer.*
Skippy peanut butter: Two for $3. Limit one offer.*
Pompeian 68-ounce olive oil: $6.99. Limit 4.*
Final Touch fabric softener or Ajax 60-ounce laundry detergent: Three for $3. Limit four offers.*
*with your ShopRite digital coupon.
Tips
A case of Big Win purified water or LaCroix 6-pack cans of sparkling water are two for $6 at Rite Aid.
Get $5 off a $20 purchase with your free flu shot at CVS.
Wednesday is Senior Day at Walgreens. Get 20% off eligible regularly priced merchandise. Purex laundry detergent are three for $6. L'Oreal cosmetics are buy one, get one half price. (Hate these sales! Just give 25% off, but so few sales anymore, I have to mention it.)
Men's and women's athletic footwear regularly $49.99 and $59.99 are on sale at Boscov's for $24.99. Curtain panels are on sale for $9.99.
Iron Hold heavy duty contractor trash bags are on sale at Ace Hardware for $12.99 for 42-gallon, 20-count box or 55-gallon, 15-count box.
Get a Bali sliding panel at Home Depot regularly $307.34 on sale for $215.14.
Can you help?
Jennifer from the Cumberland County area is looking for a reasonable cost driver to the Philadelphia and/or Atlantic City airports.