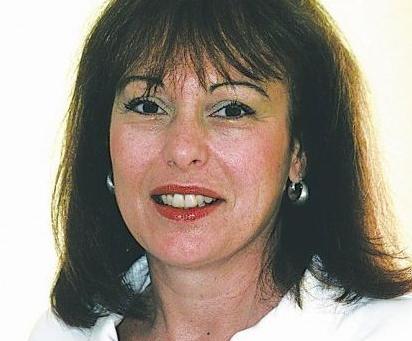 Dear Franny The Shopaholic: I need a new queen mattress and am so confused about where the best quality mattresses are sold and who has the best deals around here. Please help! — Carrie, Ocean City
Dear Carrie: Try Mel's Furniture on Atlantic Avenue in Atlantic City. I have bought many mattresses from them over the years. Recently, I bought one of those mattresses in the box at Walmart.com, and it is my cheapest and favorite mattress. It is a Zinus 12 inch Green Tea Pressure Relief Gel Mattress. In queen size, it is $299. I emailed you the links.
Dear Franny The Shopaholic: We've been searching local markets, Sam's Club and Costco, but no one has Coleman's Beef Low Sodium hot dogs in stock. The internet indicates Acme and ShopRite carried them, but they say they don't stock it. — Carol Behl, Cape May Court House
Dear Carol: According to their website, the closest store that sells them is Sprouts on Route 73 in Marlton. I would call before I made the trip to make sure. Coleman's phone number is 800-442-8666. Try calling for more information.
Dear Franny The Shopaholic: Looking for Jif Maple Peanut Butter. I enjoyed it for many years. Now, I can't find it anywhere. — Harry W., Mays Landing
Dear Harry: It is no longer on Jif's website. It must be discontinued. However, they do sell Jif Natural Peanut Butter with Honey. Maybe you'd like that. Jif's contact number is 800-283-8915.
Asparagus: $1.99 per pound.
Perdue Fully Cooked Chicken Tray Packs: Buy one, get one free.
Lay's, Sun Chips or Doritos: $1.99 when you buy three. Must buy three.
Gatorade 32-ounce Sports Drink: 88 cents.
Marie Callender's Dinners, Bowls or Pot Pies: $2.
Hatfield Seasoned Pork Ribs: $2.99 per pound.
Entenmann's full line: half price.
Dietz & Watson capocollo or peppered ham: $8.99 per pound.
Lucerne 16-ounce sour cream: $1.99.
Herr's Potato Chips, Tortilla Chips or Pretzels: Buy one, get one free.
Sweet Eastern Peaches: 69 cents per pound. Limit four pounds.*
Haagen-Dazs ice cream: $1.99. Limit one.*
*with your Acme digital coupon.
Aveeno and Neutrogena sunscreen: 30% off.
ShopRite Deli turkey breast: $6.99 per pound.
Black Bear American cheese: $4.99 per pound.
Italian Village 12-ounce ravioli: 99 cents.
Bowl & Basket one-pound butter quarters: $1.88. Limit one.*
Chock Full O'Nuts 10.2- to 11.3-ounce coffee: Two for $2. Limit one offer.*
Pompeian 48-ounce olive oil: $4.99. Limit one.*
Powerade 32-ounce Sport Drink: 12 for $6. Limit one offer.*
Herr's Snacks or Wise Potato Chips: Four for $6. Limit one offer.*
Bowl & Basket 12-pack Kcups: Two for $4. Limit one offer.*
Broccoli crowns: 99 cents per pound. Limit four pounds.*
Kleenex facial tissues: Four for $4.* Limit four offers.*
*with your ShopRite digital coupon.
Until Thursday at Home Depot, get a 20.07-pound bag of Scotts Turf Builder for $27.48.
A Family Chef outdoor charcoal grill is $25 at Family Dollar.
Taster's Choice Instant coffee is $6.99 at Rite Aid. Sundown or Nature's Bounty vitamins are buy one, get one free.
Chips Ahoy! or Oreo cookies are $1.99 at Walgreens. Maxwell House 24.5- to 30.65-ounce can is $4.99.
Home decor and table decor are half price at Hobby Lobby.
Men's Hawaiian Authentics swimwear is on sale for $9.99 at Boscov's. Any size 7-piece comforter set is $39.99.
Quilted Northern 12-pack of Double Rolls bath tissue is $6.50 at Dollar General. Big cans of Maxwell House, Folgers or instant Folgers are $5.
Pork spare ribs or hen turkey wings are $1.99 per pound at Save A Lot.
Fresh rack of lamb is $9.99 per pound at Aldi.
Chilean whole salmon fillet, skin on is $4.19 per pound at LIDL.