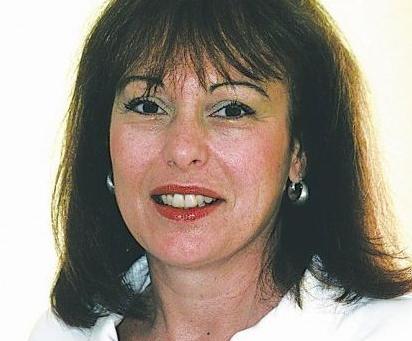 Dear Franny The Shopaholic: I have been using Garnier Smooth blow-dry, anti-frizz cream for a couple of years. I'm running out and can't find it anywhere. Hope you can help. — Cheryle
Dear Cheryle: The best deal I could find was at Bed Bath & Beyond for a 5.1-ounce Garnier Fructis Style Smooth Blow Dry Anit-Frizz Cream for $3.99. Use a 20% off coupon to make your cost $3.19. A three-pack of the 5.1 ounce cream is $26.99 at Walmart.com. I emailed you the links.
Dear Franny The Shopaholic: Where can I buy Sea Isle Spiked Iced Tea by Hoop Tea? Every liquor store I call is sold out. — Stephanie Johnson, Philadelphia
Dear Stephanie: Cork N Bottle sell Sea Isle Spiked Iced Tea in 6-pack cans for $12.99 and a case of four six-packs for $47.99. Their address is 555 High Street (next to the Acme) in Mount Holly. I'm not sure how far that is from you, but they have it in stock.
Dear Franny The Shopaholic: Looking for the best baby spill-proof cup possible. Any price; I'm desperate. — Abby T.
Dear Abby: Walmart sells the Munchkin Miracle 360-degree spill-proof 10-ounce cup for $5.38. My grandson has one, and it is really spill-proof. I have seen it in different stores for $10, so $5.38 is a great price. Another spill-proof cup is The Contigo Auto Spout. It's hard to wash but really works. The only place I can find it in stock is on Amazon for $11.99. You need a pipe cleaner or something similar to clean it.
Steals of the Week
Boneless pork roasts: Buy one, get one free.
Red Baron pizza: Three for $10.
Marie Callender bowls, pot pies, Dinners or Healthy Choice steamers: Five for $10.
Hatfield one-pound bacon: $4.99.
Breyers or Magnum ice cream: Buy one, get one free.
Quaker instant or old- fashioned oatmeal: $2.
Sukhi's Indian entrees, wraps or breakfast naan: 33% off.
Signature Care beauty tools: Buy one, get one free.
ZonePerfect nutrition bars: $1.
Signature Care 64- to 112-count diapers: $12.99. Limit two offers.*
Perdue roasters: 99 cents a pound. Limit one*
Folgers 30.5-ounce coffee: $4.99. Limit one.*
*with your Acme digital coupon.
Pompeian 48-ounce extra virgin olive oil: $5.99.
ShopRite freezer gallon or quart bags: Three for $4.
Sparkle 6-pack of paper towels: $4.99.
Betty Crocker brownie or cake mix: 99 cents.
ShopRite one-quart zip bags: Three for $4.
Angel Soft 12-pack, double-roll bath tissue: $4.99.
Tastee Choice Italian meal kits: $5.99.
Deli-sliced Jarlsberg slicing Swiss cheese: $4.99 per pound.
Deli-sliced Smithfield domestic ham: $3.99 per pound.
ShopRite 8-ounce cream cheese: 99 cents.
Wilton cookie sheets and pans: 33% off.
Chock Full O'Nuts 23- to 26-ounce coffee: $3.99. Limit four.*
Red, black or green seedless grapes: 99 cents per pound. Limit 5 pounds.*
ShopRite one-pint red grape tomatoes: 99 cents. Limit four.*
Utz 18-pack snacks: Two for $10. Limit one offer.*
*with your ShopRite digital coupon.
Maxwell House 30.6-ounce coffee or McCafe 24-ounce coffee is $5.95 at Dollar General. On Saturday, get $5 off your purchase of $25.
Thrifty ice cream pints are two for $4 at Rite Aid.
Maxwell House 8-ounce instant coffee is $3.99 at Walgreens. Folgers Country Classic Roast 25.1-ounce coffee is $5.99.
Sparkle 6-pack of giant paper towels is $6 at Family Dollar, and Angel Soft 24-pack of family bath tissue is $8.95.
Just One You made by Carter's and Gerber baby apparel are 20% off at Target.
Dunkin, Gevalia or McCafe 10- to 12-count Kcups are $4.99 at CVS.
Men's Jones NY and Bass casual or dress socks regularly $9 are on sale at Boscov's for 99 cents. Totes auto-open umbrella regularly $26 is on sale for $7.99.
Pfister Selia single-hole, single-handle bathroom faucet in the new brushed gold color regularly $119.77 is on sale for $89.82 at Home Depot.