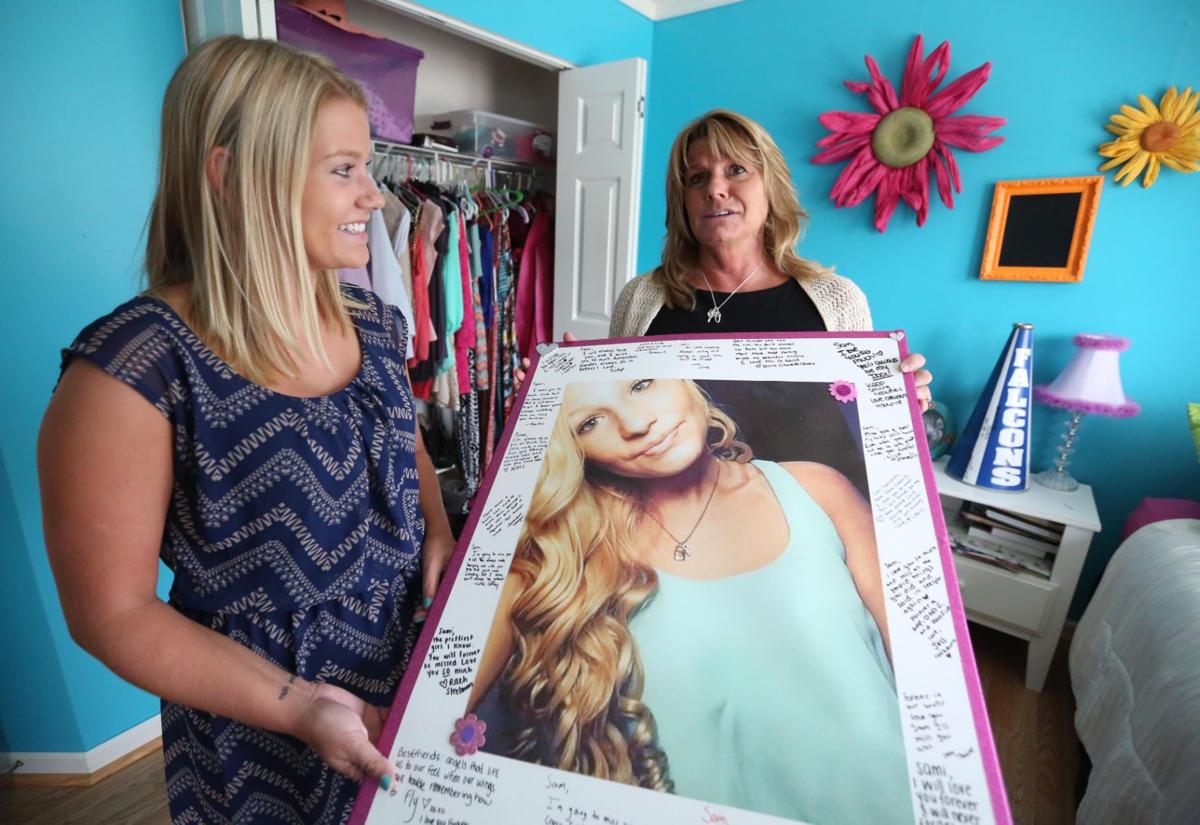 On Sunday, people from Atlantic and Cape May counties will come together in Somers Point to celebrate life and love. But it will be a little different from the usual Valentine's Day celebration.
Families, friends, survivors and supporters will gather at Somers Point United Methodist Church for an interfaith candlelight service for people who have experienced loss of loved ones from suicide. And while that is the primary focus, organizers are encouraging people to attend for other reasons as well.
"There's been a lot of loss and tragedy in our area, between recovering from Sandy, casinos closings, emotional stress and an adolescent epidemic," said Christine Miller, director of family services at Mental Health Association in Atlantic County. "With these projects, we really need to heal the communities."
The Mental Health Association is cosponsoring the event with Spread the Love Foundation and Bridge Wellness Ministry, based in the Seaville section of Upper Township.
Spread the Love Foundation is a local nonprofit working to make the warning signs of suicide part of the school curriculum for teens.
The foundation was started by Carolyn Coburn, of Mays Landing, and her daughter, Megan, in memory of Samantha Coburn, who hung herself in her bedroom on Aug. 14, 2014, when she was 19. The Coburns have been working on mental health and suicide awareness education since.
Bridge Wellness Ministry provides counseling, holistic treatment, educational classes, support groups and more for people who seek mental and physical help.
On Sept. 24, 2000, Kevin Hines probably looked like any normal 19-year-old taking a bus to t…
Representatives from several different religions, including Catholicism, Methodism, Buddhism, Islam and Judaism, will speak at the event. Members of Family Service Association will also be in attendance.
Miller said organizers have made it a goal to invite police officers, paramedics and other first responders to the event, because they are sometimes the first to the scene of a suicide.
"They are the first ones on scene, who can be really affected by this," Miller said. "They are the ones who have to go tell the families what has happened."
While many will be celebrating Valentine's Day in a different way, community members will gather to remember the ones they loved, and still love, but have lost to suicide or drug overdose.
"It is not just a one-person issue. It's a community issue," Miller said. "The more we know, the more we can help the community. One suicide affects not just the families, it affects many others."
Features reporter, Flavor magazine editor