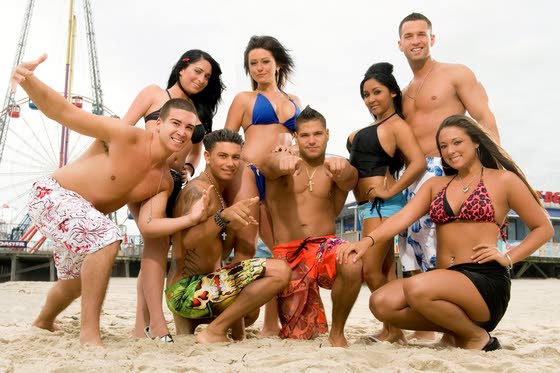 MTV succeeded if it meant to stir up controversy with its new reality TV show "Jersey Shore."
Three of the nation's largest Italian-American organizations joined together Friday to condemn MTV for airing "Jersey Shore" after the first two hours of the eight-hour series premiered Thursday.
One of the organizations, UNICO National — which last week urged MTV to cancel the show before it aired — is now asking its members and all supporting organizations to contact sponsors of "Jersey Shore" and ask them to withdraw their advertising from the series and from MTV. UNICO National has been joined other organizations, including the Order of the Sons of Italy in America, in fighting against the show.
"Jersey Shore" shows eight Italian Americans from this state and New York living in a summer house in Seaside Heights.
An e-mail is being circulated among members of the Advancement of Real Italian Culture in America with MTV's phone number and address to call or contact the cable channel to complain about the program.
It's not just some Italians who are upset. The Jersey Shore Convention and Visitors Bureau of Monmouth and Ocean counties also reacted to the series.
"The national TV audience is hardly getting the full story," said Daniel Cappello, executive director of the Jersey Shore Convention and Visitors Bureau. "MTV is providing a one-dimensional, dramatized version of a very small group of visitors' summer experiences in one Jersey Shore town."