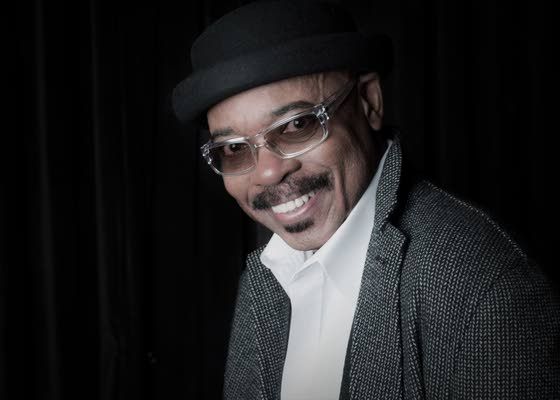 Atlantic City native Harvey Mason is one of the top musicians in the country. He is a member of the smooth jazz group Fourplay, has performed as a studio musician on more than 300 albums and has released 10 CDs of his own music as a bandleader.
But there is one glaring hole in his resume.
Mason has never entertained in his hometown with a concert of his own music.
The correction of this oversight takes place Saturday when Mason, who is also a producer and a composer, will be one of the headliners at Atlantic City's annual free outdoor summer concert series at Historic Gardner's Basin. Mayor Don Guardian plans to present Mason with a proclamation and name June 27 Harvey Mason Day.
Mason received a key to the city in 2004 from previous Atlantic City Mayor Lorenzo T. Langford.
Atlantic City is more than just the place where Mason was born and grew up. It's the place where he discovered his talent. It was nurtured by having places to play and people willing to help him. Mason started landing drumming gigs at age 14. The oldest of eight children, Mason didn't have the money to buy a drum kit. But an older drummer named Bob Phillips allowed him to borrow a kit whenever he needed one.
"The connections I made in Atlantic City were very, very valuable, because I learned to play there at a high level," Mason said. As he was coming up, he worked at various venues throughout the city, including the now defunct Wonder Garden.
"It was amazing. My musical education in Atlantic City was very, very, very important. It was invaluable as a matter of fact," he said.
"I got to meet and see and play with so many different guys. It was incredible. Are you kidding? It was a one-of-a-kind kind of situation, and unfortunately, it doesn't exist that way, but I was very, very fortunate," said Mason, who began playing drums professionally during the 1960s while attending Atlantic City High School.
Retired fifth-grade teacher Edythe Greene, of Atlantic City, started teaching in the resort'…
Music industry executive Clive Davis, who signed such artists as the late Whitney Houston, Aretha Franklin, Dionne Warwick and Alicia Keys to his Arista record label, helped Mason start his solo career in the mid-1970s.
Mason was working in New York City with the Brecker Brothers when Davis asked him if he'd ever thought about being a recording artist and if he had any original material.
"I was always writing," said Mason, 68, during a phone interview from his California home. Soon he had signed a deal with Davis.
"I wasn't looking for any notoriety," Mason said. "I thought it would be anonymous and just make great music and have a regular life.
"I didn't think at all about being a recording artist. As a matter of fact, I made those early records, and I think I may have gone on the road maybe twice. I never supported those records in a normal way because I was making a great living and living my dream of being a studio musician."
Mason released five albums on Arista Records from 1975 to 1981. Songs from the first three - "Marching In The Street" in 1975, "Earth Mover" in 1976 and "Funk In a Mason Jar" in 1977 - did receive airplay. One of the singles from "Earth Mover" was "K.Y. And The Curb," Mason's tribute to the old Kentucky Avenue between Arctic and Atlantic avenues in Atlantic City. These albums are no longer available domestically, but they can be bought on CD as imports from the British company Soulmusic Records, which remastered and reissued them in 2011. Rappers T.I., Lupe Fiasco and Wale have made songs using Mason's music.
When Mason, a multi-Grammy nominee, performs Saturday in Atlantic City, he will play compositions mostly from his newest album, "Chamelon," which was released in April 2014 and is his debut on Concord Records.
10-track CD in which seven songs are new versions of jazz-funk classics from the 1970s. Mason wrote or played on the original versions of the songs recorded by Herbie Hancock, Quincy Jones, the late Grover Washington Jr. and others. The updated versions were recorded with some of the brightest young jazz talents on the scene today.
A 1965 Atlantic City High School graduate, Mason is among the most recorded and in-demand musicians of all time. He has played on hundreds of albums since moving to California in 1970 after graduating from the New England Conservatory of Music, which he attended on a full scholarship. Last month, Mason received an honorary doctorate from the Berklee College of Music in Boston, the other post-secondary school he attended.
One reason Mason has never played his own music in Atlantic City is because he has had a busy and lucrative career as a session musician, working with such artists as Christina Aguilera, Beyonce, Jennifer Hudson, Carlos Santana, Barbra Streisand and countless others.
Of all the people Mason has worked with, the one he'd most like to work with again is the late Miles Davis. Mason played percussion on Davis and Michel Legrand's 1991 CD, "Dingo: Selections from the Motion Picture Soundtrack."
"I would have loved to have played with him at a specific period and not at the period where I was asked to do it," Mason said. "I would rather do it when they were playing bebop or the music right after that. That would have been something that would have been really, really interesting."
Since 1991, Mason has been a member of the Grammy-nominated smooth jazz supergroup Fourplay with original keyboardist Bob James, original bassist Nathan East and current guitarist Chuck Loeb. Fourplay played in 2000, 2002, 2004 and 2006 at the former Trump Marina in Atlantic City.
Mason is now a grandfather, but age hasn't diminished his passion for his craft.
"I love music. I love all kinds of music, and I like to find the place where the drums can really fit in," he said.
"And I think of myself as an all-around drummer. I can groove. I can play jazz - out jazz, in jazz, country music. I feel that whatever the music calls for I generally can play that way and that's why people call me chameleon."
Mason has served as the first call drummer for the Academy Awards 26 times. "I think of the drums as fitting in, complementary as everything else. Everything fits in place, and I just play for the music. I don't consider myself a showy drummer. I don't go into just jumping out there and just being flashy and everything for the sake of being flashy."