One weekend after the hottest May weekend on record for many in southeastern New Jersey, the region shivered under record cold temperatures over the Memorial Day Holiday weekend. Away from the coast, it was the coldest during the unofficial summer season.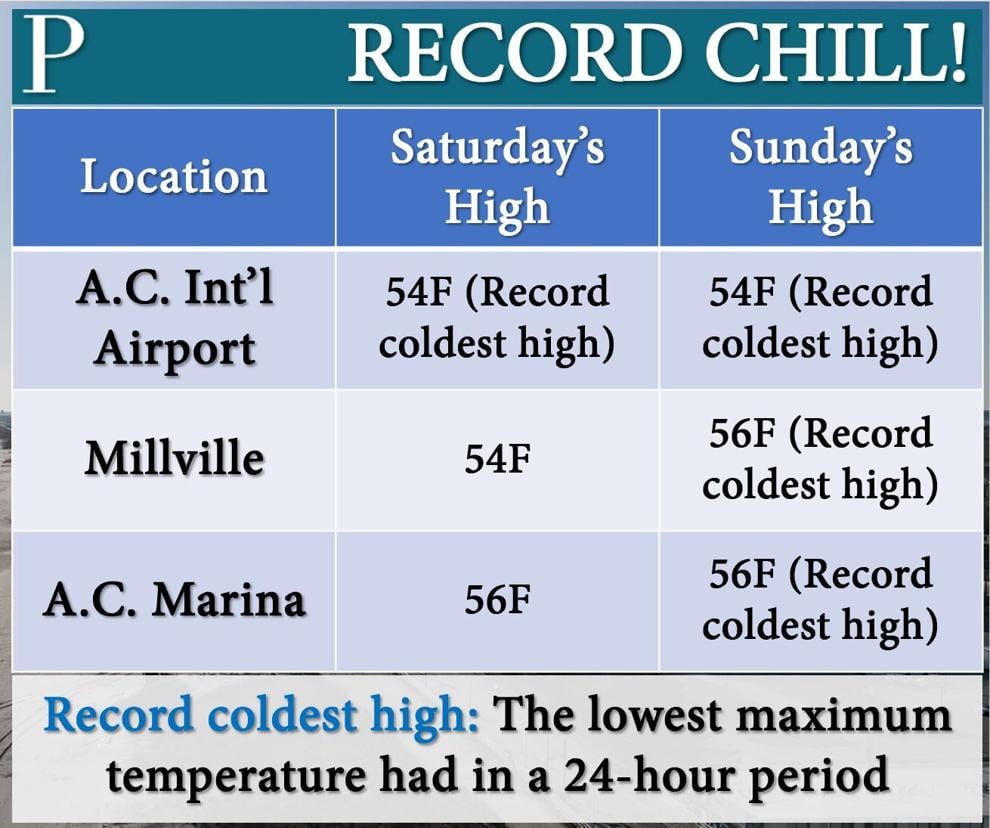 Atlantic City International Airport had the coldest high temperatures for the day Saturday and Sunday, with a March-like high temperature of 54 degrees for each. Data at the airport dates back to 1943. 
Sen. Frank S. Farley Marina in Atlantic City recorded highs of only 56 degrees Saturday and Sunday. However, only Sunday was a new record minimum for the day. Weather observations have been kept at the marina since 1874, records are tough to break. 
Despite a shorter period of record (1947), Millville also only broke a record minimum high temperature on Sunday, which the thermometer only climbed to 52 degrees. The high on Saturday was 54 degrees.
It was a week after highs in the 90s made it the hottest May weekend in history in many locations, breaking daily records along the week. Flocks of people went to the beaches, giving businesses a boost before the unofficial summer season.
The weather on the kick off to the official summer season did everything it could to keep people off the beaches. Based on research by The Press of Atlantic City it was the chilliest Saturday and Sunday weekend during the largest extent of the "summer" season, which ranges from the Friday before the earliest possible Memorial Day, May 22, to the latest possible Labor Day, September 7, for A.C. Airport and Millville.
This past weekend may be the hottest one of 2021.
At the airport, the record was based on high temperatures alone. In Millville, this was based on the average of the daily high and low temperatures. 
Given that was these occurred near the end of May, when average high temperatures are in the mid-70s, as opposed to the upper 60s, this was far from the coldest weekend of the year, or even the coldest day. At the airport, it wasn't even in the top 20. 
To go with the chilly air, came strong northeast winds. At the airport, sustained winds were 15 to 25 mph from Friday night through Saturday night. At the marina, winds were even higher. Couple that with 1 to 2 inches or rain generally seen in the region an it made for one of the worst beach weekends in recent summer memory. 
Despite a warming Earth due to climate change - 11 of the 12 months saw the "normal" temperature increase in the decadal update this spring - cold record still do happen. According to ClimateCentral, in the 2010s, about 25% of all temperature recorded were for cool, rather than hot, air.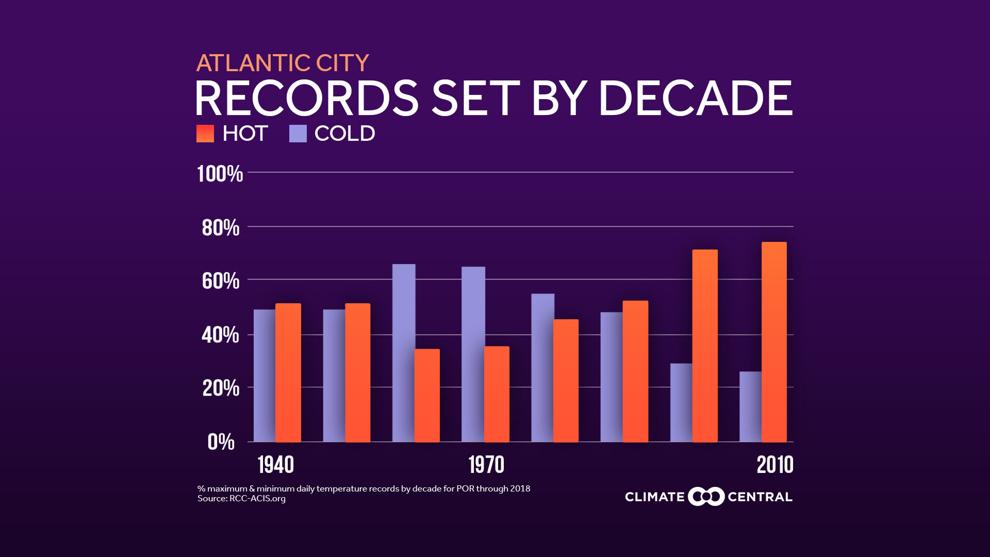 Contact Joe Martucci:
609-272-7247
Twitter @acpressmartucci