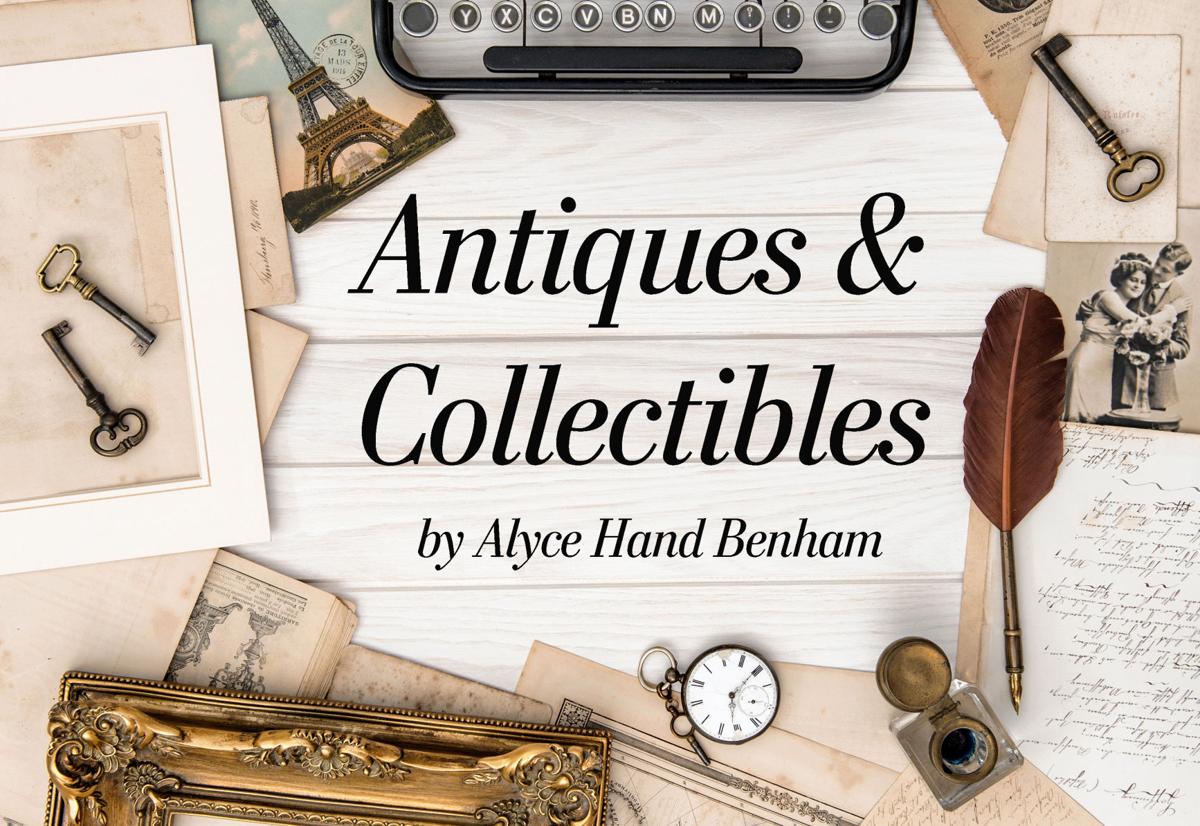 Question: Our small group of family members will soon gather to look at a number of art objects and jewelry that were left to us in her will by our great-grandmother.
Each recipient is allowed to select an item that has Gram's suggested value marked on its tag. I am particularly interested in a 1¾-inch sterling silver "Bird in a Wreath" oval brooch made by Danish silversmith Georg Jensen. Information about Jensen, his work and the possible value of the brooch will be appreciated. C.O., Dennisville
Answer: Danish silversmith Georg Jensen (1866-1935), a sculptor, was later trained as a goldsmith and opened his own company in 1904. He soon became an acclaimed silversmith whose arts-and-crafts style jewelry has been collected for years.
Created in fine silver and gold for the American and European trade, Jensen's pieces are marked with his beaded oval signature.
The items include bracelets, rings, cufflinks, pendants and brooches. Favorite subjects were birds, animals and grapes.
Although some of Jensen's jewelry is fine gold, his foremost medium is considered to be sterling silver.
The 1¾-inch "Bird Within Wreath" brooch you hope to own is a post-World War II modern sterling silver piece that has been a favorite classic Georg Jensen jewel for many years.
This year, one of the brooches in excellent condition sold for $325.
Question: At a recent house sale, I purchased a perfect, round, 107/8-inch in diameter, like-new Fiesta ware ceramic glazed relish tray with an outer aqua green base, yellow center and turquoise, cobalt, orange and white outer sides. Stamped on the tray's bottom is "Fiesta HLC USA." I hope you can tell me about this unusual set, its maker and possible worth as a collectible. F.H., Haddonfield
Answer: Designed by Englishman Frederick Hurten Rhead, colorful Fiesta ceramic glazed dinnerware was introduced in America at the 1936 Pittsburgh Pottery and Glass Show by the Homer Laughlin Pottery Company of Newell, West Virginia. Fiesta's Art Deco styling and bright glazes soon made the line a favorite that quickly sold in sets as well as open stock.
Fiesta Ware's original five colors were light green, yellow, red, dark blue and ivory. Turquoise was added in 1937. Throughout the years, many new colors were included, and some old ones were removed.
Redesigned in 1969, Fiesta was discontinued in 1972 and reintroduced by Homer Laughlin in 1986. Used and enjoyed in homes and restaurants, Fiesta once again became popular, and its later popularity led to production of special editions as well as a new line in 2009. Eventually, original Fiesta ware was highly collected, and sets with original colors are still prized.
In the past several months, some early first sets, including two that were never used, sold for prices ranging from $180 to $324.
Alyce Hand Benham is an antiques broker, appraiser and estate-liquidation specialist.
Send questions to: Alyce Benham, Living section, The Press of Atlantic City, 1000 W. Washington Ave., Pleasantville, NJ 08232.
Email: treasuresbyalyce81@hotmail.com.
Letters may be used in future columns but cannot be answered individually, and photos cannot be returned.
Be the first to know
Get local news delivered to your inbox!