A look back at trout season
Trout Season 1997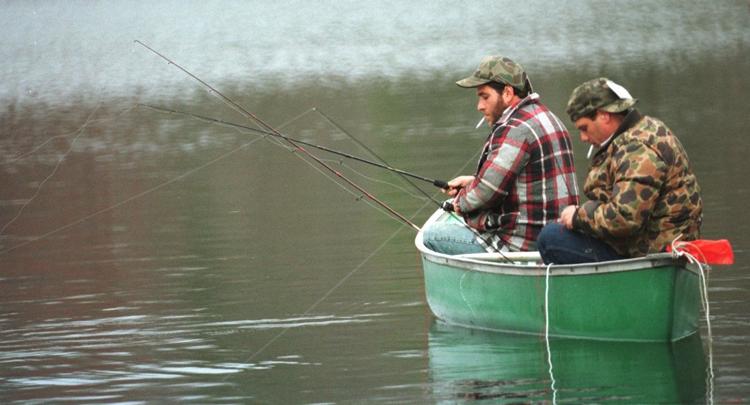 Trout Season 1997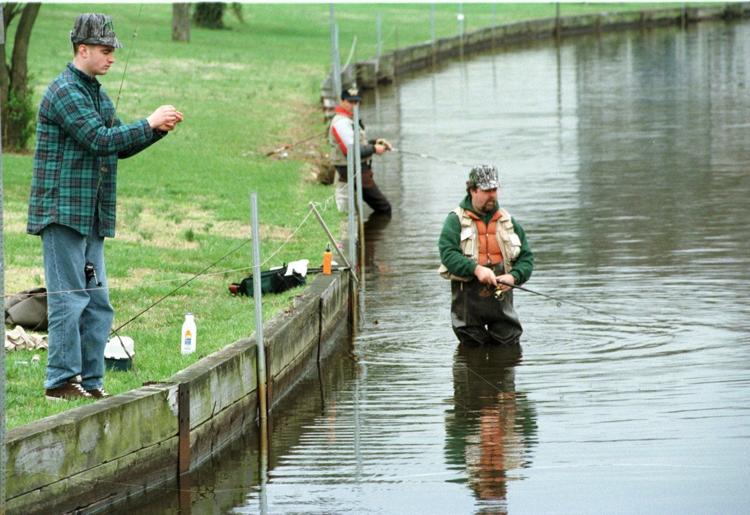 Trout season 1997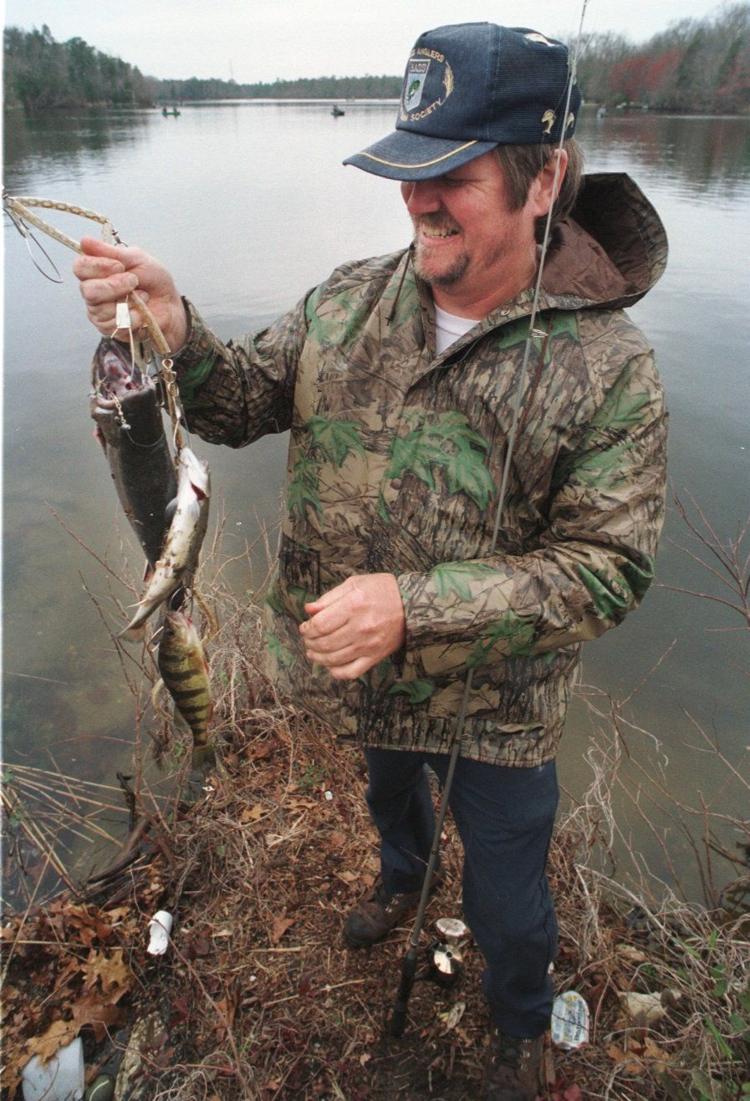 Trout season 1998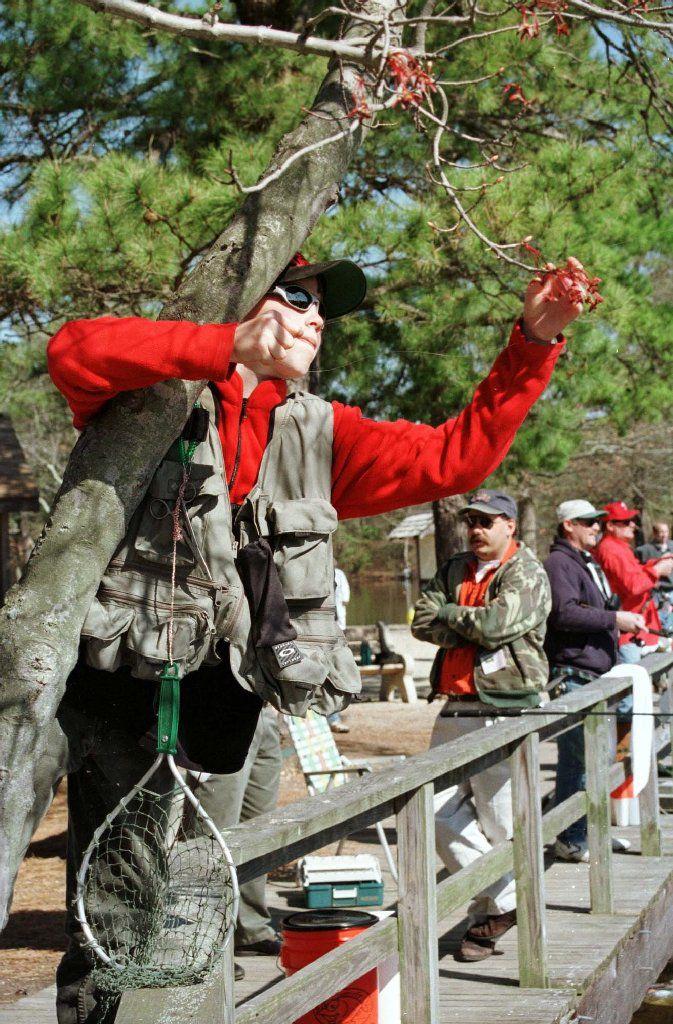 Trout season 1998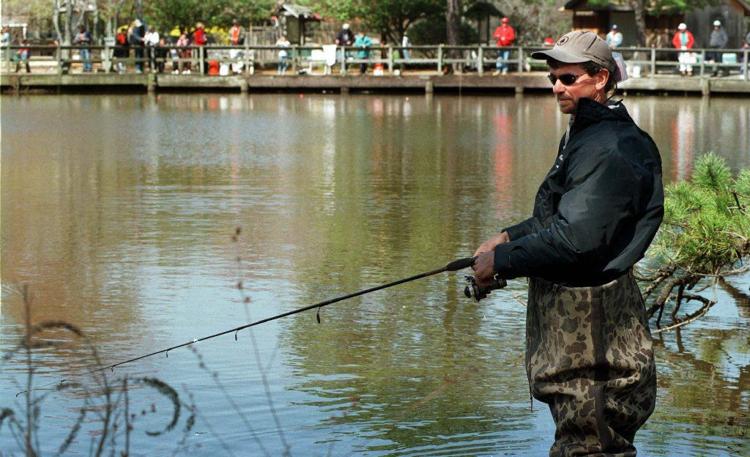 Trout season 2000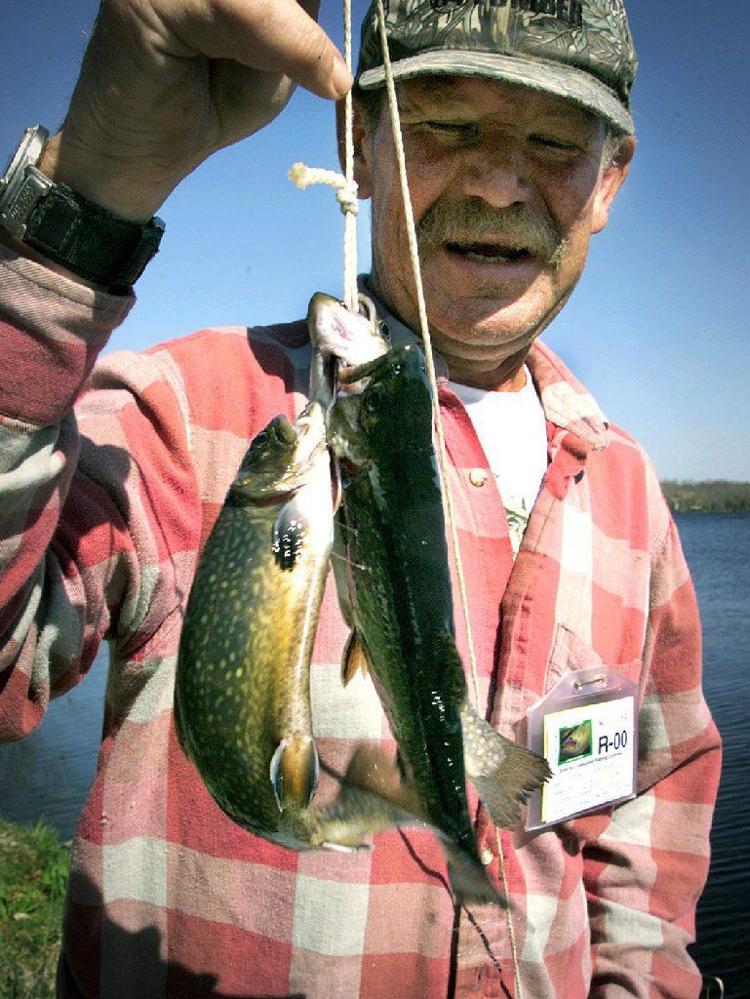 Trout season 2001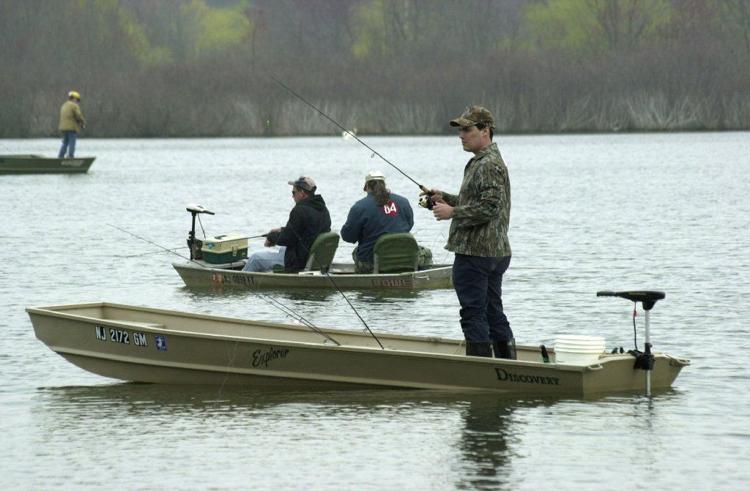 Trout season 2001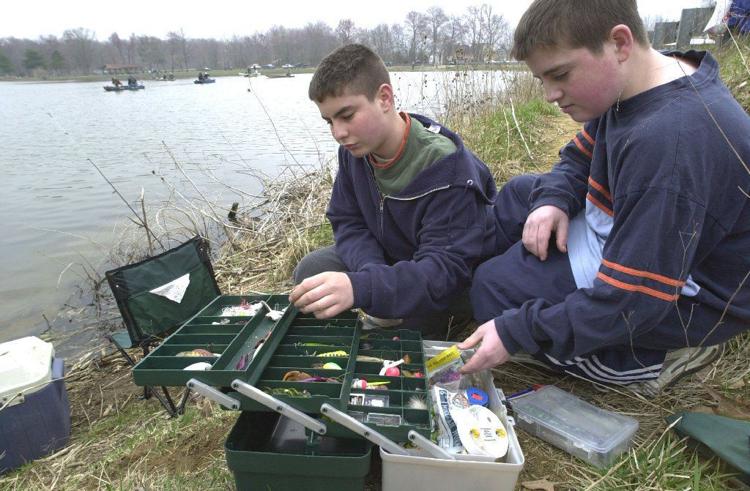 Trout season 2004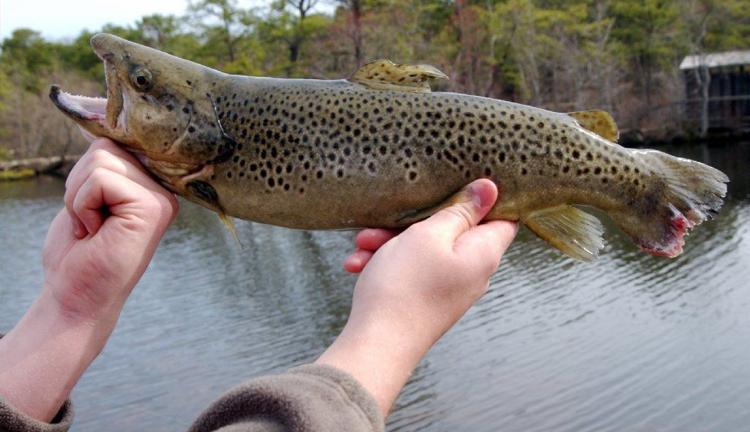 Trout season 2004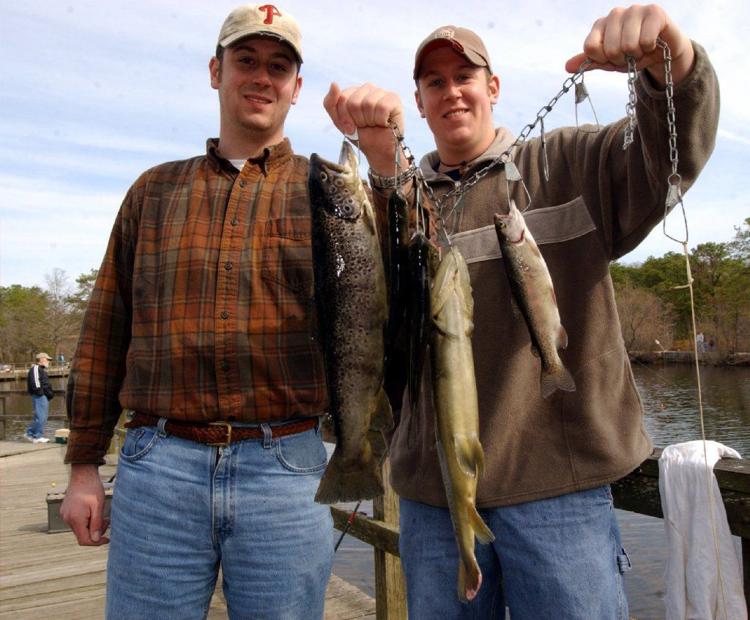 Trout season 2004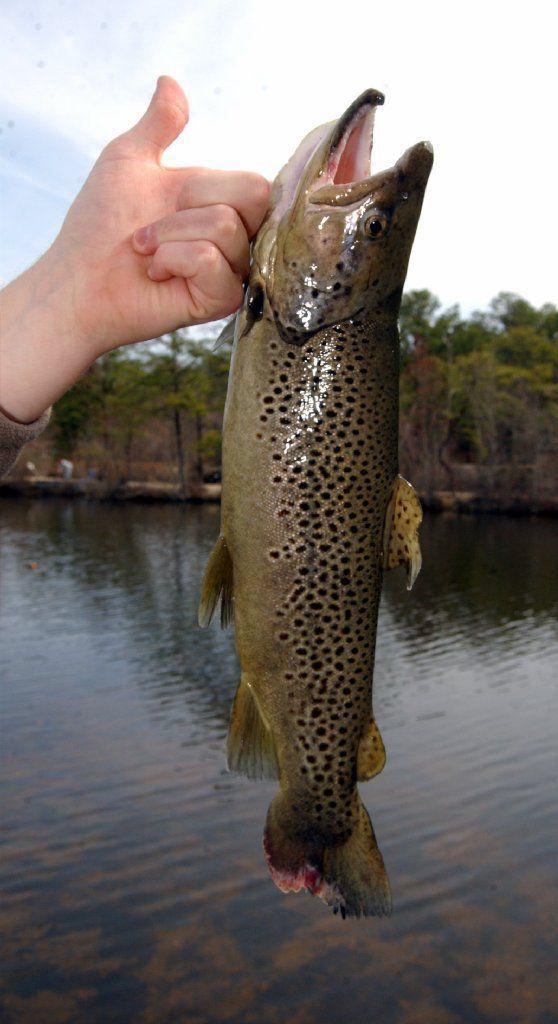 Trout season 2004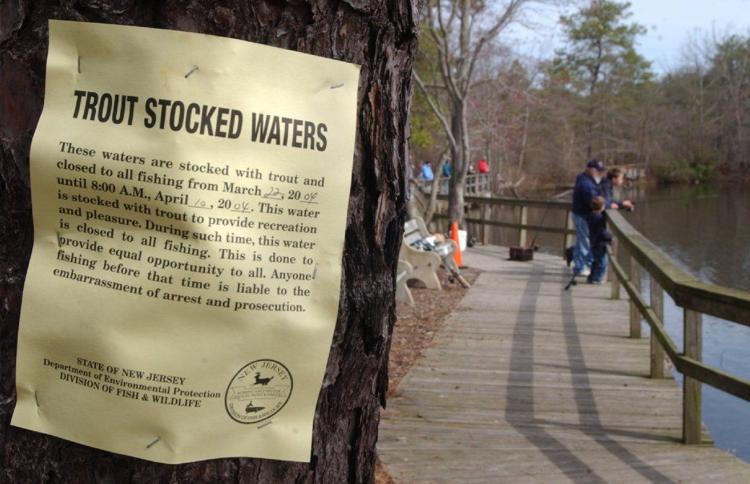 Trout season 2004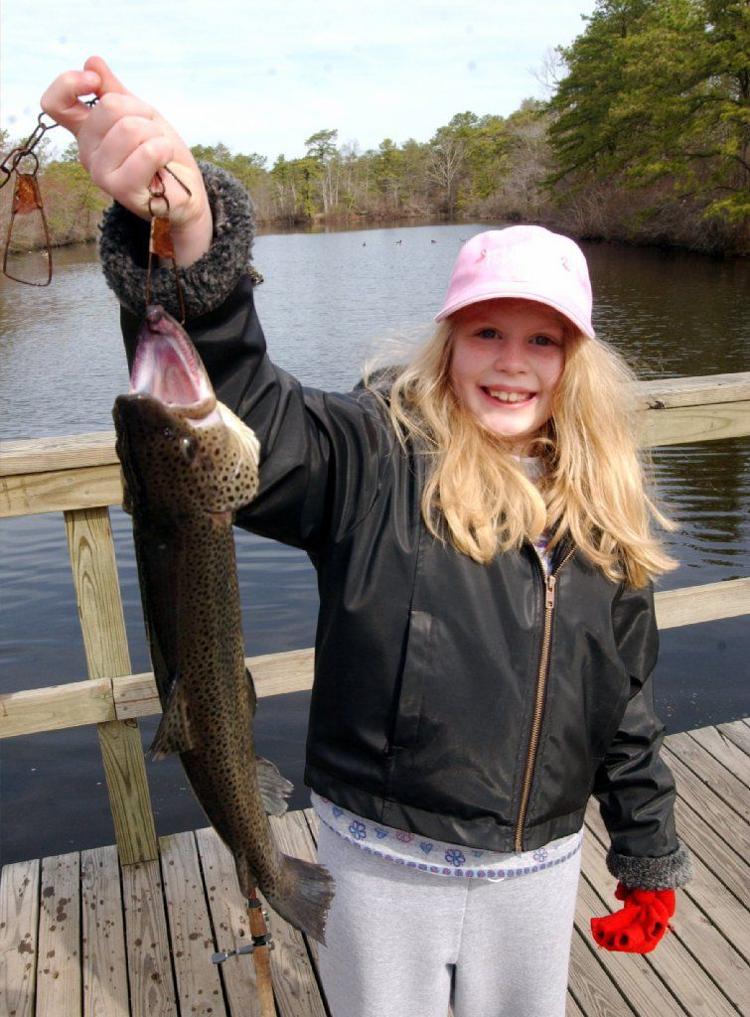 Trout season 2005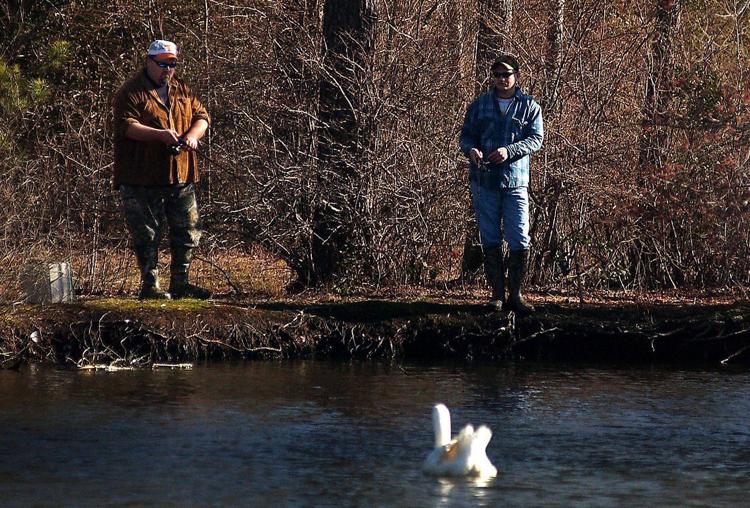 Trout season 2005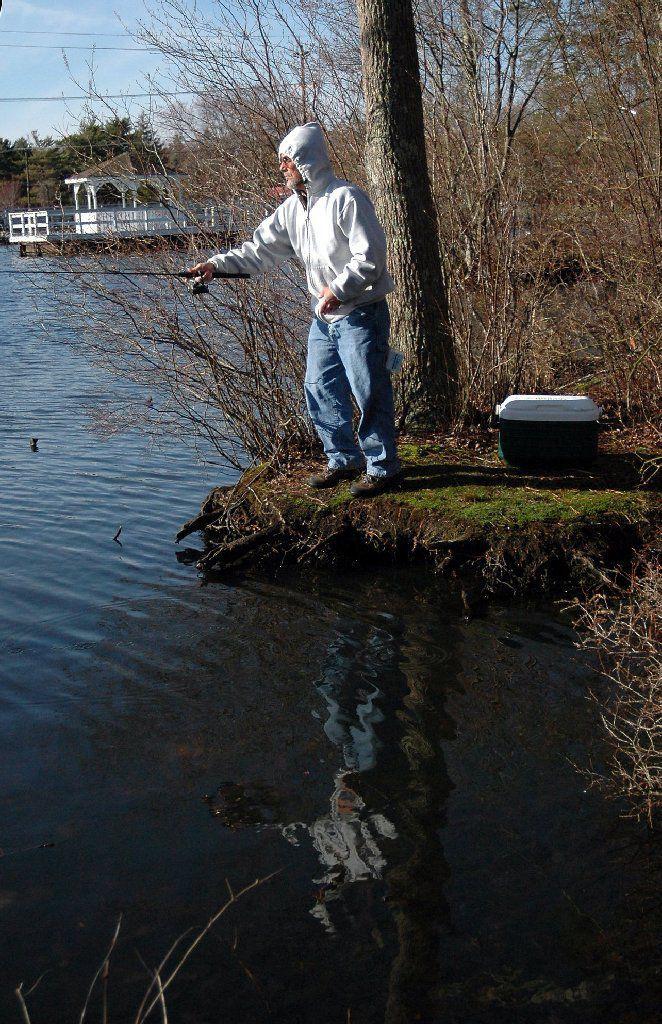 Trout Season 2005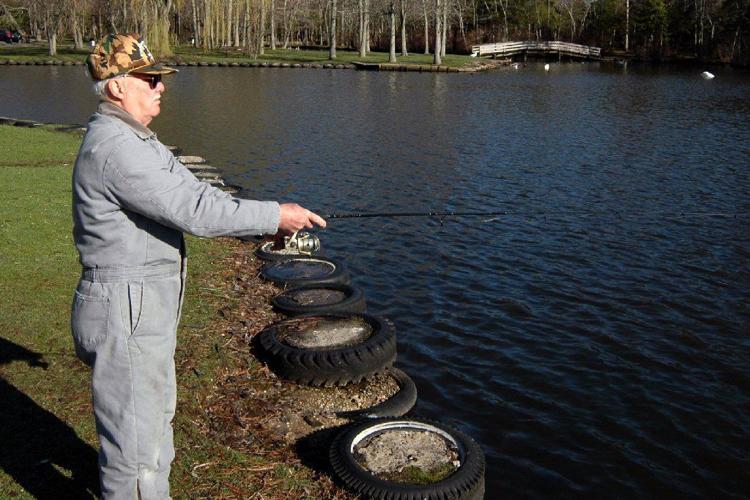 Trout season 2007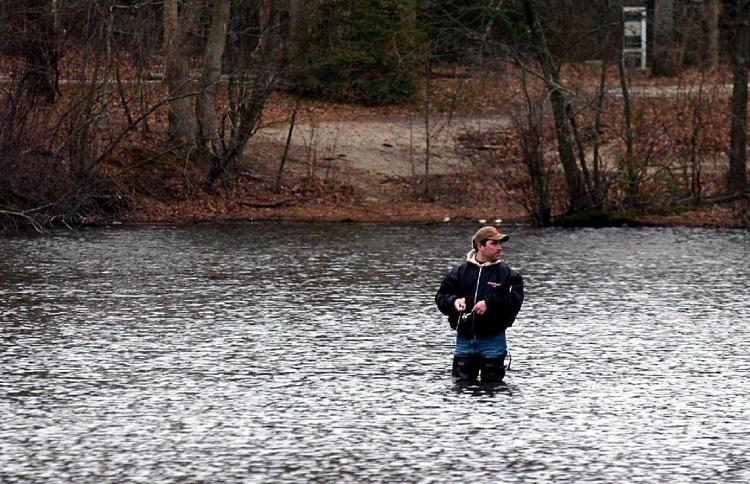 Trout Season 2007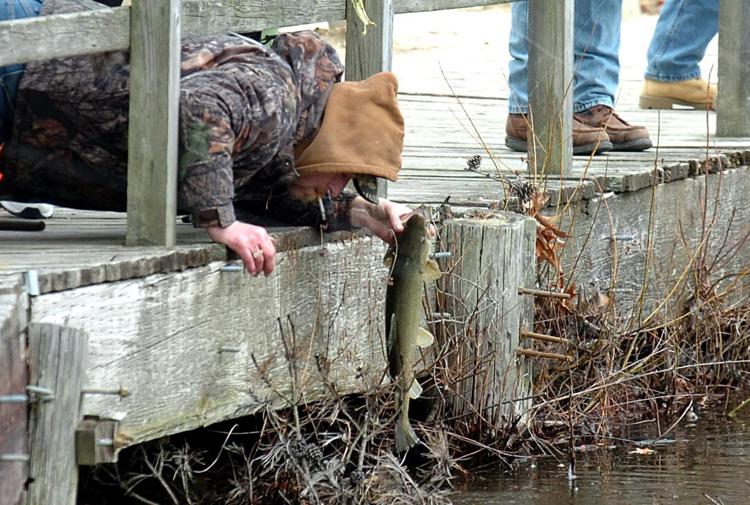 Related to this collection
More than 184,000 freshly stocked rainbow trout will be available when anglers cast their lines on the opening day of trout season Saturday.
The well-known and popular stretch of sod bank at Gravelling Point on Great Bay produced its first keeper striped bass this week.
The emergence of spring seemed to put some juice into the local fishing scene.
It sounds as though the local fishing variety has expanded, probably very much on schedule for mid-April.
The variety of fish took on another dimension over the weekend.
Local fishers are starting to feel their mojo working now that the spring fishing run has started.
Ocean fishing seems to be more active with water temps approaching the mid-50s, some decent weather days arriving and May a week away.
Small striped bass are starting to put on some muscle, but there are still a ton of short striper — some not even 12 inches — just about everywhere.
The Nicole Born Memorial Surf Fishing Tournament got the Association of Surf Angling Club's tour of South Jersey beaches started Saturday on L…
Welcome to May. We have a lot of activity around the area and quite a variety starting to develop.
They had an old-fashioned bluefish blitz Monday morning in and around Absecon Inlet.
More black drumfish are joining the club each day.
"The fish are here" seems to be the mantra despite the latest blast of weekend weather. Fish were caught BTB (before the blow) and even some d…
Decent weather equals decent fishing. We catch this mild, almost summer-like weather, and fishing takes another leap because of it.
Eager fishers now have a lot to do, and it seems right on time with Memorial Day weekend and the unofficial start of summer coming up.
Summer flounder season was highly anticipated, and opening day Friday lived up to expectations.
Hot and heavy ... in two ways.
June is here, and some summer-like fishing arrived with the mild weather and warming waters.
Summer flounder made a rally after a slow stretch caused mainly by a few days of windy, rainy weather after the season started.
We are starting to enjoy that almost-summer variety of fish in and off South Jersey.
It happens every so often that local reports emphasize two opposite ends of the fishing world here in South Jersey.
Windy weather is certainly playing a role in recent days. Fishing has been a little slow as a result.
Windy weather continues to play a role in South Jersey fishing, but we continue to hear good reports when the fishers can get out.
Summer is here, and we are hearing more about offshore big-game action.
It looks as though summer flounder — the fan favorite of a lot of fishers — are in what might be called a revival due to the excellent summer …
It sure is looking and feeling a lot more like summer fishing. We had a few visitors from the south join some already very good fishing in and…
It sure is great weather to start July. Fishing is great, too.
Some very decent reports of offshore big-game fishing have surfaced recently.
Variety continues to make fishing exciting off the New Jersey coast. John Sowerby is the captain of the Cape May charterboat Hooked Up 2. He s…
Summer fishing is getting to be high quality, as we head into mid-July.
We have a lot of things going on in mid-July, including a possible state spearfishing record for triggerfish.
The heat wave did not entirely shut off the fishing.
With little more than a week to go to August, we continue to have a wide variety of fishing for every style for a midsummer peak.
It does not seem to matter where you enjoy your favorite style of fishing because the reports are good inside, outside and in between.
August arrives in a couple of days, and a couple of added attractions have joined the midsummer fun.
There does not seem to be any doubt now: Fishing in South Jersey is at a summer peak at mid-season.
Fishing just off the beaches in the ocean is playing a bigger role as we roll into August.
The variety of fish visiting for the summer is impressive, and some really quality catches have been recorded recently.
Cobia have moved in big time. And "big" is the appropriate term!
The variety continues to be a great component of fishing in South Jersey waters.
The rain that came through Friday afternoon did not seem to entirely blow the fishing away.
The wind certainly played a role over the past couple of days. The delightful breezes and cooler air temps gave us a touch of fall a month early.
It is Labor Day weekend and fishing is active with the wide variety we continue to enjoy here in South Jersey.
Carl Sheppard took the Beach Haven charter boat Star Fish out into the inshore waters early Monday and had a very decent day in advance of wha…
There is some fishing going on despite the debris from the storm blowing by offshore.
We have officially bounced back from a day or two off caused by the storm that thankfully went past us in a hurry.
We got to experience this touch of fall a week or so early as result of this remarkable turn in the weather.
We have some decent summer flounder action in the last week of the season.
Summer flounder season is a wrap for this year after Saturday, and we are seeing some signs of fall fishing developing.
Did you notice that autumn arrived Monday?
Fishing in South Jersey seems to be in a transition phase from summer to fall.
We are waiting for a changeover to that often exciting fall fishing.
The big change in weather had some effects on the fishing, mainly because fewer fishers gave it a try in the breeze and showers Thursday.
Windy conditions have not affected area fishing too much. There are always a number of fishers giving it a try in almost any kind of weather, …
This persistent wind continues to hurt but not halt fishing in South Jersey.
Black sea bass season opened Oct. 8, but it did not really start until the unrelenting winds of last week finally gave locals a shot at gettin…
There are signs of some significant movement of more quality striped bass beginning to develop.
Striped bass action, or maybe more precisely, anticipation, is building here in South Jersey waters.
There certainly is a lot of very good fishing going on when weather cuts us a break and gives fishers a chance.
The movement of quality striped bass continues to migrate into South Jersey waters.
The combination of anticipation for those light-heavyweight to heavyweight striper to move our way and the presence of loads of tautog is keep…
A beautiful day to start the first full week of November produced some cool fishing reports.
Light-heavyweight striped bass have crossed the line at Barnegat Inlet.
Striped bass in the middleweight to light-heavyweight class are moving ever closer to South Jersey.
Striped bass are seemingly spread all along the coast.
The weather took a chunk out of the local fishing scene over the weekend.
Striped bass and tautog are keeping the fire lit as we head into the weekend and with Thanksgiving coming up soon.
Tautog and striped bass are hanging tough in South Jersey waters.
It's official: Striped bass are spread from Long Beach Island to Atlantic County and into Cape May County.
There continues to be a spread of striped bass all along the Jersey coast.
Three fishing contests just wrapped, and they were very different.
There is life left the fishing season, but the weather is sometimes frightful.
Full moon, raw windy weather, off-and-on rain and foreboding skies have not chilled off the fishing much.
I wonder how the fishing would be if we could get a streak of decent weather so we could figure it out.
There are not a lot of fishers out there giving it try.
It's winter. It's the holiday season. It's also very good fishing in the ocean for black sea bass and tautog!
We are still getting decent reports of fishing in the ocean, and maybe even better descriptions of good fishing in the rivers and streams.
Holy mackerel! The year and the decade wrap up Tuesday night.
Good fishing continues into the new year. In some ways, the dawn of 2020 does not appear to be much different than the end of 2019.
It was was a foggy Saturday, but captain Mark Schrenk located some tautog off Atlantic City for a charter of four fishers from Baltimore.
Wintertime reports of super fishing for tautog and white perch continue as we head into mid-January.
White perch fishing is not the only game in town, but it sure seems to be the main event.
There has been a lot of chatter about white perch fishing in the rivers flanking Atlantic County.
The pretty winter weather did not translate into a lot of fishers getting out to enjoy the sunshine of a chilly mid-January Monday.
The last few days of tolerable winter weather brought out a few fishers.
The cliche of "same thing, different day" could apply to South Jersey fishing.
There are some decent fishing reports even as February arrives.
It certainly was a gorgeous, almost springlike, Monday.
That was quite a blast that came through South Jersey on Friday.
The blast of wind and rain of last week did not seem to change much on the South Jersey fishing scene.
This gorgeous midwinter Presidents Day weather motivated white perch fishers Monday.
We're just days away from the launch of striped bass season in New Jersey's inlets, bays, and rivers and streams.
There is a lot of optimism about striped bass fishing at the start of March.
Here's a report that surely will get the area's striped bass fans wired up.
Fishing in South Jersey is providing some good news during these rough days.
Different methods are being employed in an attempt keep it going in the fishing world of South Jersey during this time of social distancing.
Spring fishing is getting good, and according to various reports, fishers are out there catching and keeping — while also keeping their distan…
Bait and tackle shop owners and managers and marina operators can breathe a little easier even if they wear a face mask.
That was a serious blast ripping through South Jersey on Monday.
Fishing keeps providing some solace during these tough times.
We sure seem to be at the peak of spring fishing in South Jersey.
The fishing report sounds almost like a spring training report.
The Atlantic City and South Jersey fishing scene got a little more depressing.
Summer flounder season launches Friday in state waters, and that could be considered the unofficial start of summer for South Jersey fishers.
Summer flounder fishing is flying, according to several pros.
Fishing in and around a South Jersey is providing some excitement and enjoyment.
Great weather and great fishing are dominating in South Jersey right now.
We have an almost-summer revival of fishing in South Jersey.
Father's Day weekend and fishing was a great combination once again.
Fishing seems to be at almost a summertime peak even though we are just a few days into it.
We have a remarkable variety of fishing summering in South Jersey right now.
We don't seem to be able to shake loose from those pesky summer flounder in the back bays and inlets.
Summer visitors continue to arrive to enjoy the toasty, moist conditions we are experiencing in the middle of July in South Jersey.
There do not seem to be any summer doldrums in fishing despite the heat and humidity of late July.
Fishing has been exceptional for quite awhile, and it should continue.
We don't seem to have any midsummer doldrums detracting from fishing here in South Jersey.
Offshore big game fishing is right in the peak of its local competition season.
The variety of fishing as we head toward September is remarkable.
It is September but not yet fall-like with summer fishing going strong.
The weather got great, and the great fishing continued.
Played the weather card and called several captains who used discretion and stayed dockside with strong winds blowing out in the ocean.
Autumn is here, and fall fishing seems as though it is primed for a breakout.
Summer flounder season is over, and black sea bass are sidelined until they get back in the lineup beginning Oct. 8.
We have some super fall conditions recently.
It was kind of a wipeout Monday, but the weekend saw great fishing.
Great fall weather brings out the fishers, and fishing is great, too.