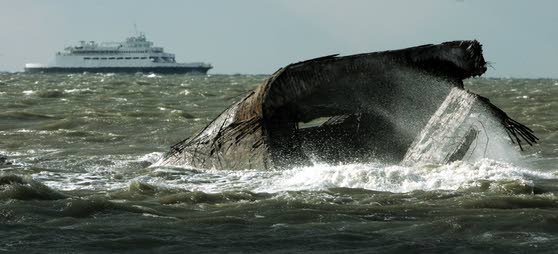 BACKGROUND: It's now a twisted hulk of concrete and rebar poking out of the bay at Sunset Beach at the end of Sunset Boulevard in Cape May Point. But the Atlantus is a wonderful example of American wartime ingenuity.
The S.S. Atlantus was built by the Liberty Ship Building Co. of Brunswick, Ga. It launched in December 1918, a month after the war ended. The government put it to use bringing troops back from Europe. Ultimately, it crossed the Atlantic Ocean several times.
In 1926, Col. Jesse Rosenfeld planned to use it and two other concrete ships as a Y-shaped Cape May ferry dock. But when a storm hit that June, the Atlantus broke its moorings and ran aground where it is today. Now, not much remains of the wreck, and what is there bears little resemblence to a ship. The site has prompted many to raise their cameras to capture the broken hopes of industrious Americans and the unlikely beauty of the hull peeking out of the choppy waters at sunset.
INSIDER INFO: Steel was in short supply during World War I, but concrete was plentiful. President Woodrow Wilson authorized the Emergency Fleet program that eventually built a dozen concrete ships. (Concrete ships work because they still weigh less than the volume of water they displace).
So, take the story home and make a few bets with gullible friends who don't know their history.
WHERE: The ship is located in the waters south of Sunset Boulevard, near the World War II lookout tower. CLICK HERE FOR DIRECTIONS.
HOURS AND COST: All day; free.