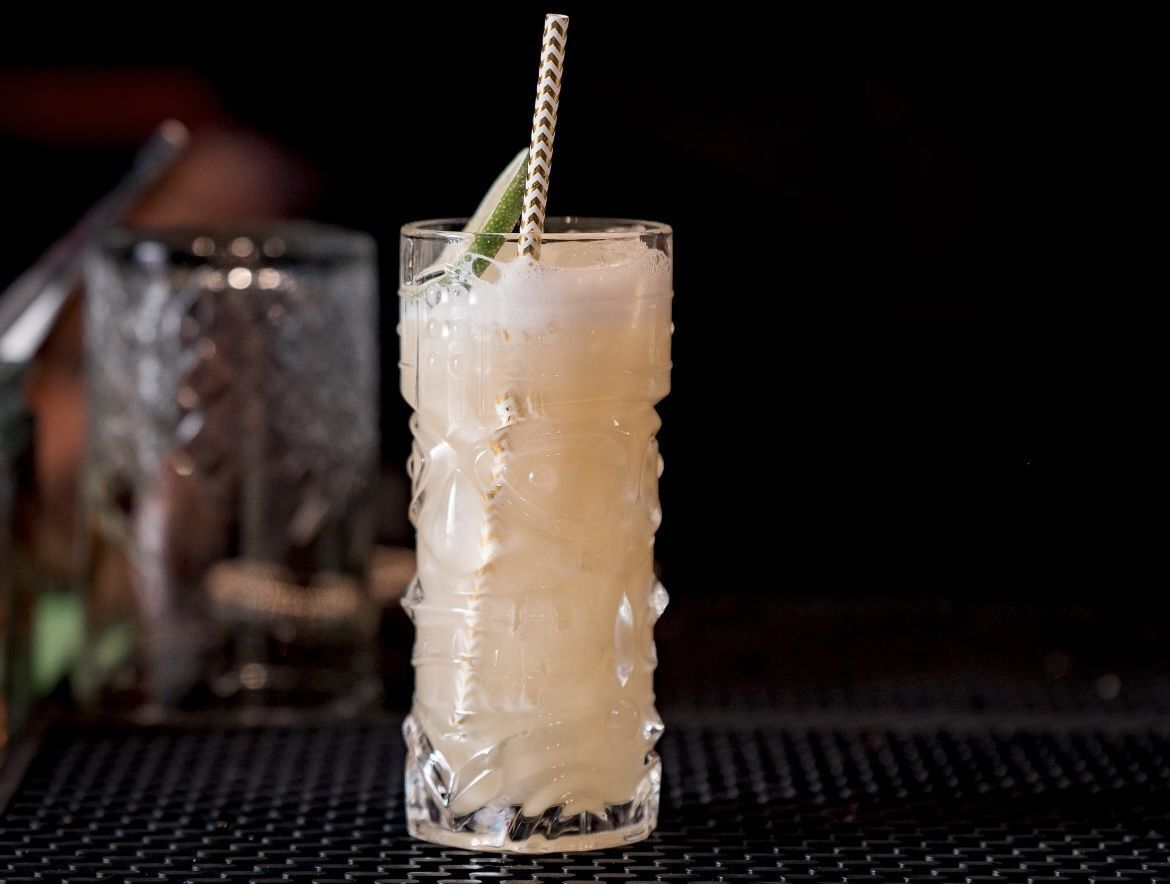 Tracking down truly inspired craft cocktails is fairly simple in large cities such as New York or Los Angeles, but in Atlantic City, it can be a bit of a challenge. But one spot that prides itself on consistently putting out some of the best and most unique cocktails in all of South Jersey is Rhythm & Spirits.
Rhythm & Spirits sits on Tennessee Avenue, in the heart of Atlantic City's Orange Loop. The vibe is a blend of hipster sheik with a touch of old-school tiki, and it's definitely where the cool kids hang out.
And why shouldn't they? The drinks are incredible and the menu changes seasonally — but one fan favorite that has managed to stick around since the summer is their Pineapple Margarita.
Patron #TennAveAC tequila, pineapple juice and "triple lime" (a blend of fresh lime juice, lemon juice, orange juice and sugar)
Lee Sanchez is the man behind much of what you see and sip at Rhythm & Spirits, and is the creator of the cocktail menu. So where does his inspiration for this tropically twisted version of the margarita come from?
"We pull inspiration from everywhere," Sanchez says. "I like to always have one pineapple drink on the menu though. Pineapple is the international sign of hospitality, and you will find it hidden in our logo. There was a time when pineapples were too expensive to eat and were later used as a decoration to welcome guests and to be shared at the conclusion of gatherings. The pineapple margarita is meant to be enjoyed with friends and family, and for that reason, it's one of the only drinks we have ever served in a pitcher. It came on the menu in June and became so popular we haven't pulled it."
As anyone who has a passion for great margaritas will tell you, there are far more bad ones out there than good. That comes from the tendency for bartenders to use things like sour mix and cheap mixto tequilas and a general lack of understanding on how to put together a well-balanced cocktail. But that is the opposite of what you get with the Pineapple Margarita at Rhythm & Spirits.
"The key to a great margarita is fresh, hand-squeezed lime juice and then balance. A margarita that's too acidic will come back to haunt the person who drinks it — likewise you don't want it to be excessively sweet. Like any cocktail, it's all about proportions," Sanchez notes.