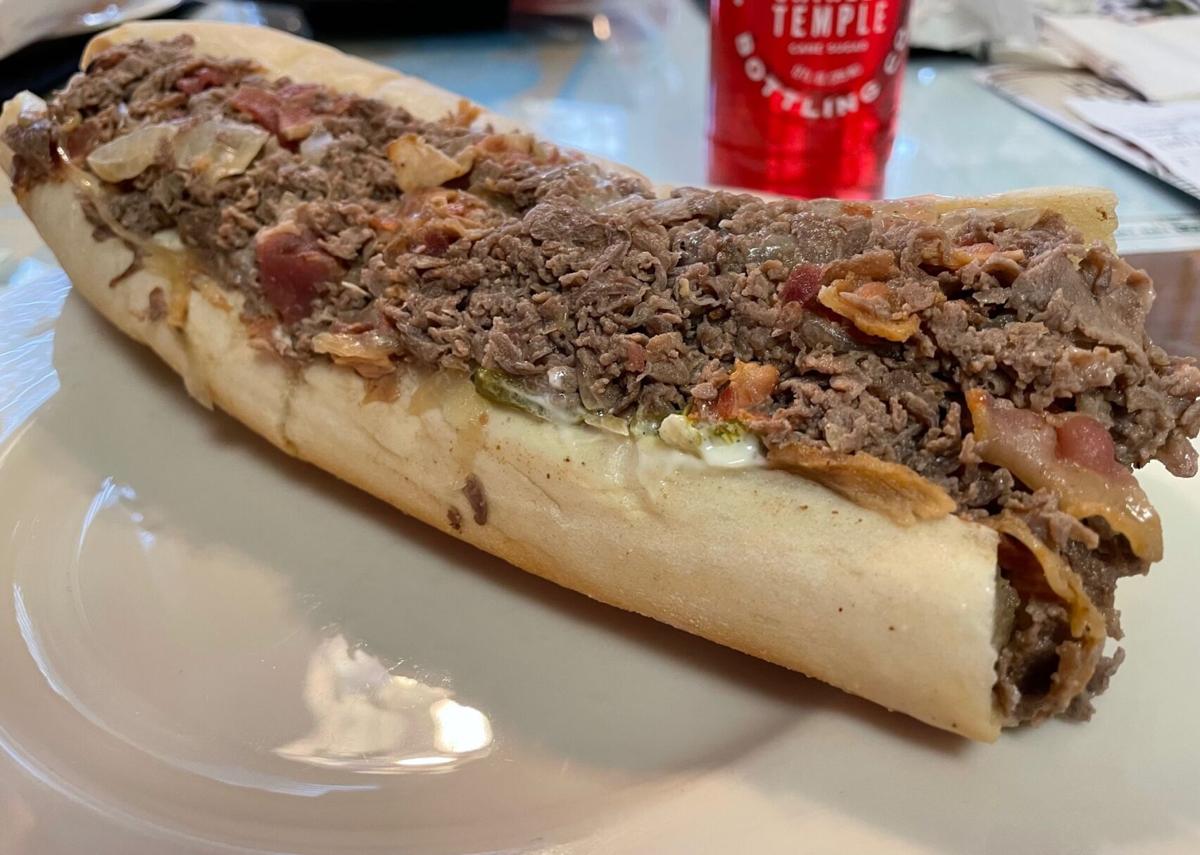 Philly has always been king when it comes to cheesesteaks. And I guess that makes sense, being that it's pretty much the official sandwich of the city and was invented there and whatnot. But, much like Jersey pizza often rivals or even surpasses the stuff New York City puts out, there are quite a few spots in South Jersey that can go toe-to-toe with the City of Brotherly Love when it comes to a great cheesesteak. Heck, even the late great Anthony Bourdain declared Donkey's Place in Camden to have the best steak anywhere — including Philly — and many folks share his sentiment.
So, when I started hearing a lot of chatter about the cheesesteaks at Jonuzi's Pizza, I took it seriously. Jonuzi's has a few locations in the area, but, for whatever reason, the one in Margate was getting all the buzz for their cheesesteaks. So, on a recent afternoon I stopped in to try one.
Jonuzi's offers a list of cheesesteak options, so I decided to stray a bit from the traditional and order up a bacon cheesesteak. Here's what I thought:
The Bread: A seedless Atlantic City sub roll served as the vessel for my steak. This one was particularly soft and easy to bite into, yet still managed to be sturdy enough not to fall to pieces under the weight of the other ingredients.
The Meats: Chopped super fine, the steak and bacon were blended together to form a sort of super meat. That said, there was a bit too much meat on the sandwich, which resulted in it being somewhat dry. I know that many people's philosophy is "the more the better" when it comes to meat on a sub, but for me, balance is key. After removing some of the excess, the balance was restored, and the cheesesteak was much improved.
The Cheese: Some argue that Cheez Whiz is the only option for a great cheesesteak, and I like Whiz, but I am a bit more open minded when it comes to my cheese selection. This time I opted for American and didn't regret it. Melted just right, it played the perfect gooey counterpart to the meat.
The Veggies: Grilled onions are a must on any cheesesteak, but this time I added sweet peppers, as well. Though I will admit they do drastically alter the flavor profile, every once in a while I like to include them just to change things up.
The Condiments: Traditional cheesesteaks don't have any real condiments on them, but those in the know often add a small amount of mayo just to take things to the next level. In the case of Jonuzi's steak, it helped add flavor and cut the dryness drastically. A true secret weapon.
The Bottom Line: I enjoyed my cheesesteak from Jonuzi's. Is it better than the best I have had in Philly? No. But it's a solid option for those not looking to drive an hour for a sandwich. And though I ordered the bacon steak, I can't say the bacon added enough to make this my standard order. Next time, I'll go with the original.