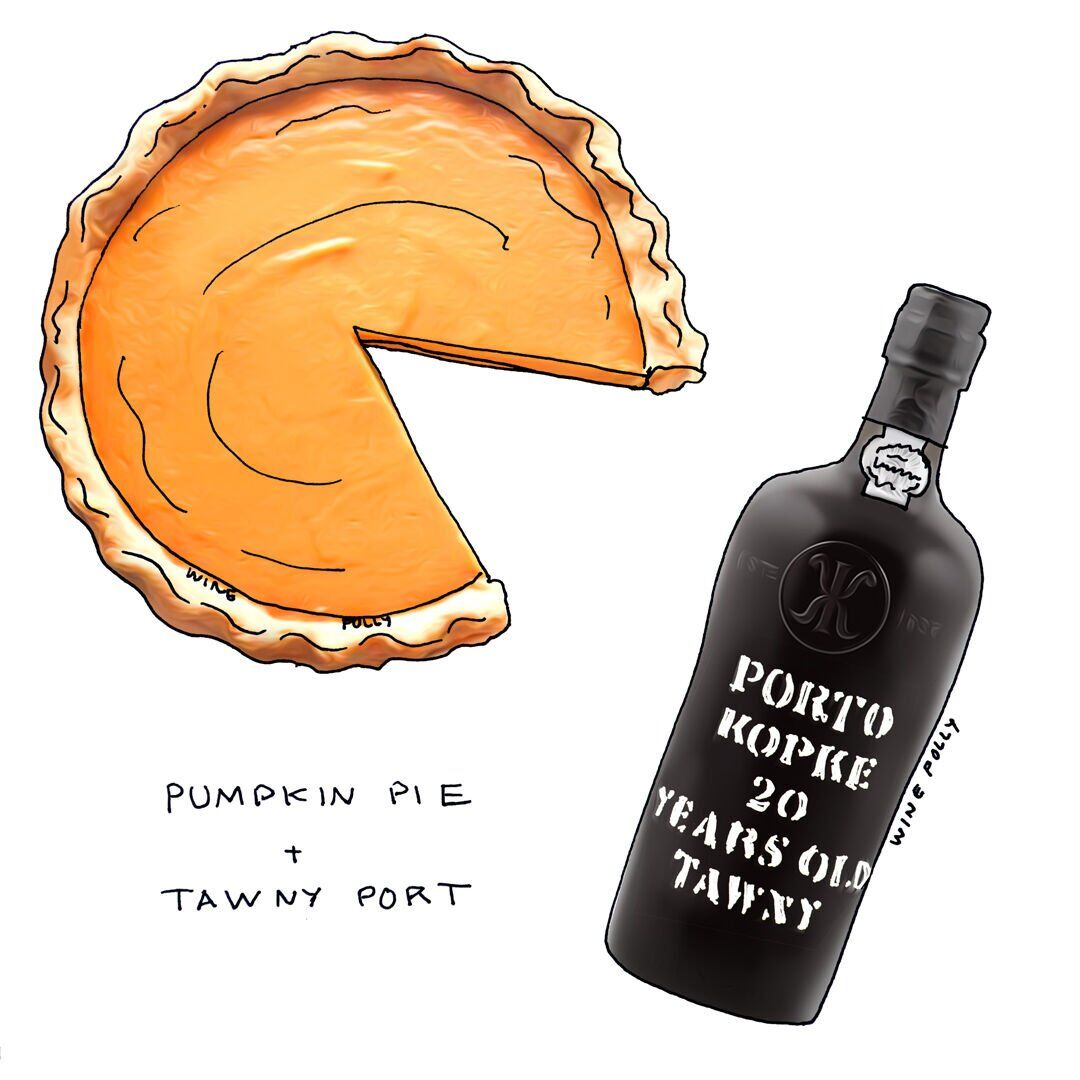 'Tis the season for wine and food pairings! Are you ready? While I always encourage you to drink what you like, when it comes to enjoying wine and food together the big thing you want to do is avoid disaster. Generally speaking, here are three quick tips, followed by my personal wine selection, as we near Thanksgiving:
weight of the food This will help prevent you from worrying if you should follow the old standard of having a red wine with red meat or white wines with fish when you prefer to drink something else. By working with the weight of food, this is why a Beaujolais or Pinot Noir can taste great with a delicate white fish or turkey. The body and mouthfeel of a wine should be in alignment with the food first and foremost. Think Zinfandel and cranberry sauce… Mmmh.
Your wine should be sweeter than your dessertOur obsession with dry wines means that we tend to overlook sweet wines when the moment calls for it. If your wine does not have the right amount of residual sugar to stand up to the dessert you are enjoying, the wine will taste harsh and thin. Sweet red wines will work with deeper flavors, while sweet whites marry with delicate fruity desserts. Try Ruby Port with a chocolatey dessert or an aged Tawny Port with a pumpkin or pecan pie. An Ice Wine or a Tokaj from Hungary is tremendous with a fruit tart.
Think Pink with fresh herbs and vegetablesThese types of foods can be tricky when featured in a dish. Green veggies with can make red wines harsh while white wines can get lost in the strength of certain herbs or bitter greens. Look toward some rose wines which will give you the requisite fruitiness and acidity needed to bring these foods together. If a salad with dressing is involved, try a Spanish rose made from Garnacha that will provide additional texture to offset the vinegar and sharpness of a salad dressing.
The Thanksgiving table has a lot going on. Centerpieces like turkey and ham have unique flavor profiles that are rich, salty, and ever-so-slightly sweet. Throw in stuffing, cranberry sauce, mashed potatoes and gravy, and you find a boatload of flavor profiles to try and match. So on the big day, you need wine that can pull everything together; fruitiness is your friend here. My personal pick: Reach for Beaujolais, such as Moulin-a-Vent. This cru-level red wine made from Gamay gives you fruitiness, with a touch of herbs spice, and minerality, all while providing a backbone of acidity and tannin to cleanse your palate between bites. Other reds to consider are Pinot Noir and Zinfandel. White wine lovers should seek aromatic wines like Pinot Gris, Riesling, or even a delicious sparkling Cremant, from producer, Domaine Barmes-Bucher.
I hope this provided you with some insight as Thanksgiving nears. Please don't hesitate to email me with any last minute questions. As always, I thank you for the opportunity to connect.