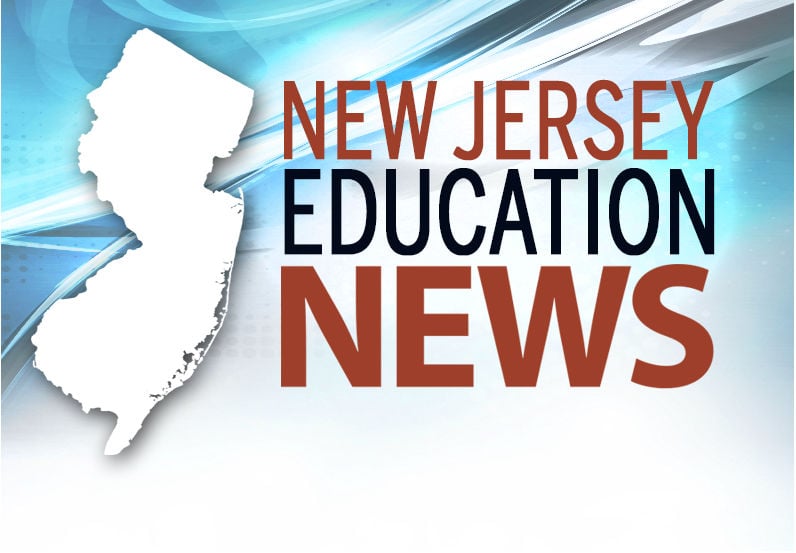 Katie Day, 21, of Cape May Court House, is spending part of her summer as one of a small group of students working on a research project with professor Nathaniel Hartman at Stockton University's Unified Science Center.
But before she got to Stockton, she earned an associate's degree in biology from Atlantic Cape Community College as an NJSTARS scholar, which paid her tuition.
"I saved a lot of money," she said.
Making college more affordable is a major theme in higher education in New Jersey. Colleges have been creative in developing programs to help students graduate on time and with less debt.
While it may not seem that way, New Jersey is the 10th most affordable state in the nation, due to low-cost community colleges and generous state financial aid, according to a report by the University of Pennsylvania's Institute for Higher Education Research.
No one's college diploma includes how much they paid for it. Here are five ways students and parents can save money on a degree.
VINELAND — Freshmen have not even started their first year at the new Cumberland County Tech…
COMMUNITY COLLEGE PARTNERSHIPS
County colleges been around for 50 years, but partnerships with four-year colleges and the NJTransfer program have made it easier and even more affordable for a student to continue to a four-year college, sometimes without leaving the community college campus.
Rowan University is taking it a step further with a new 3+1 program that will allow students to get their associate's degree from partner community colleges in Gloucester or Burlington counties, then remain there for a third year, paying the community college tuition rate. The program begins in 2017.
"We are providing access to make it more affordable and using existing facilities," said Rowan President Ali Houshmand. Rowan is providing the curriculum, and the professors will have to meet specific criteria to maintain course quality.
A few glitches need to be worked out, including reworking state law so that students eligible for NJSTARS and Tuition Aid Grants will still be eligible if they remain at the county college.
Fred Keating, president at Rowan College at Gloucester County, called the program a game-changer for students who will save thousands of dollars.
Atlantic Cape Community College is also offering a 3+1 program in nursing with Rutgers University. Students will get their RN from Atlantic Cape, then take third-year courses at the county college before transferring to the Rutgers completion site on the Mays Landing campus.
Families insure their homes and cars. Should they also insure their child's college tuition?
FINANCIAL AID/SCHOLARSHIPS
State colleges offer a range of programs to reduce the cost of college. Many are outlined on their websites and include both merit and need-based funds.
Starting in 2017, Rutgers-Camden has a new Bridging the Gap financial aid program that provides families with an adjusted gross income of $60,000 or less a grant to fund 100 percent of tuition and general fees not funded by federal and/or state grants. Families with an adjusted gross income of $60,001 to $100,000 will get a grant covering 50 percent of the cost.
Stockton offers scholarships that start at $2,000 and can go as high as $18,000 for students in the top 5 percent of their class with eligible SAT scores. Rowan Scholars can get funding ranging from $2,000 to $21,800. Rutgers First-Year Student Awards range from $3,500 to $26,200 per year.
Assemblyman Vince Mazzeo, D-Atlantic, wants every high school in New Jersey to be equipped w…
GET A COLLEGE DEGREE IN HIGH SCHOOL
Interested in an aviation career? A new dual-enrollment academy program at the Atlantic County Institute of Technology will let students earn both a high school diploma and an associate's degree in aviation studies at Atlantic Cape at no cost, saving about $8,500 on the typical associate's degree.
The new Academy of Aviation Studies at ACIT, which starts in September with 15 freshmen, will include all high school academic courses, plus aviation-studies classes at Atlantic Cape, including Air Traffic Control and Unmanned Aerial Systems, commonly called drones.
Take courses in high school and get college credit for them. Both Stockton and Atlantic Cape offer dual-enrollment or dual-credit programs with virtually every high school in the area. Some high schools also have agreements with other colleges.
Students take the approved classes in high school and get college credit by paying a reduced administrative fee for the credits. Stockton offers free credits to eligible low-income students. Students can get transcripts and may be able to transfer the credits to other colleges. Some have earned a full semester of credits. Taking Advanced Placement courses and scoring well on the tests can also earn college credits.
Keating noted that a student who takes dual-enrollment classes and participates in the 3+1 program with Rowan can earn a bachelor's degree for $25,000 to $30,000, typically the cost of just one year including room and board at a four-year state public college.
BUT I REALLY WANT TO GET OUT OF N.J.
Students attending public colleges in another state typically pay more. The University of Maine is letting New Jersey students attend for the same price it would cost to attend Rutgers.
The Flagship Match program specifically targets students in Connecticut, Massachusetts, New Hampshire, New Jersey, Pennsylvania and Vermont. The typical cost for tuition and fees as an out-of-state student in Maine was $28,880 in 2015-16. Rutgers' cost was $14,759. There are some academic criteria attached to the award, which are outlined on the college website: https://go.umaine.edu/apply/scholarships/flagship-match
While Maine came up with a flashy program, other colleges in neighboring states offer New Jersey "discounts" because so many students do leave the state for college. But the best awards go to the academically talented.