Briana LaFleur was at her grandparents' home in Swainton on Feb. 14 when she saw the first headlines of a school shooting at Marjory Stoneman Douglas High School on the news.
"Then I saw the kids," said LaFleur, 18, of Middle Township, Cape May County, beginning to cry. "And that really made me upset."
LaFleur said she immediately began thinking about her friends and parents, and her brother, and what she would do if they were in that situation.
"I questioned everything. ... They come there to teach, they come there to learn," she said. "I felt the need to want to do something."
Like many of her peers, LaFleur was inspired to get involved. She was one of many speakers at school walkouts around the nation two weeks ago.
Students in South Jersey are heeding a call to action from their peers and getting involved in organizing protests, school walkouts and marches. They are calling for gun control reforms to keep them safer inside the walls of their schools.
"It makes it more personal since it's happening in school, so it's something that's directly affecting me," said 15-year-old Mary Loteck, of Upper Township.
Loteck, along with her peers and the administration, organized a walkout at Ocean City High School on March 14, and said the movement has made her consider a career in politics.
Federal data show 47 active-shooter incidents from 2001 to 2016 were in educational settings. Other data show schools were the second most prevalent place for active shooters from 2000 to 2013.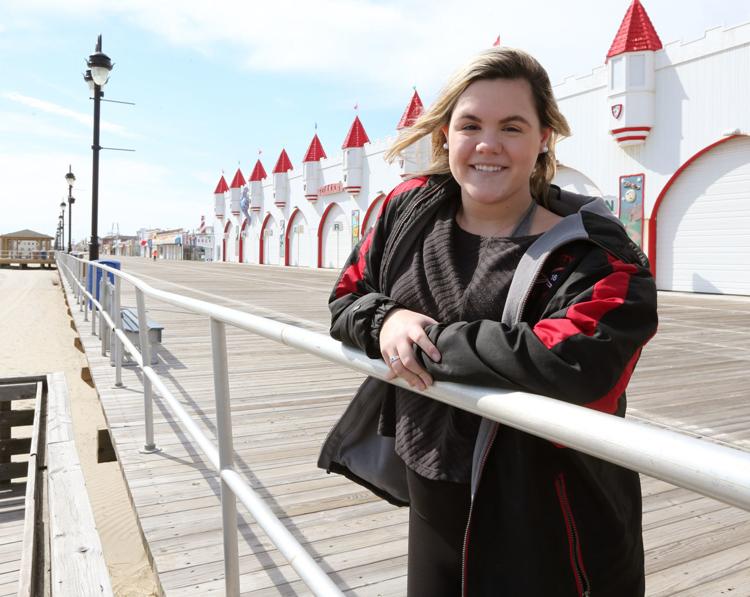 School shootings aren't new — the Columbine shooting was 19 years ago — so what made Parkland different? Teens and school officials say it was the Florida students' reaction.
"They're finally willing to push back and want some sort of change from this," said Kristen Wolfe, 18, of Somers Point.
After the massacre at their high school, the Parkland students marched to the state capital in Tallahassee to demand legislators make change. They went on social media and national television to plea for gun control. And they organized the March for Our Lives against gun violence March 24.
"I didn't believe being 18 you could do so much," said LaFleur.
She said the students in Florida gave her confidence in her own young voice.
"I really don't want to live like this," she said. "I don't want to have my family live through something like this. I want something different for Cape May County."
The shooting last month took the lives of 17 teachers and students, who were killed by a student with an AR-15 semi-automatic rifle inside the halls and classrooms of their high school in Parkland, Florida.
Atlantic City High School senior Adrian Rodriguez, 18, of Atlantic City, said his first thought after hearing about the Parkland shooting was, "What if it was me?"
Rodriguez said it's not that this shooting was different, it's that students are tired of the same outcomes over and over again.
"I just think that after something happens so many times, it's time to change," he said. "Every day we come to school and we practice for stuff like that. Instead of practicing, why don't we do something to stop it before it happens?"
Like so many of her classmates, Egg Harbor Township High School senior Emily McGrath learned about the Parkland shooting through a notification from her cellphone. She said even though she didn't know at the time how many had died, she knew it was going to be a high number.
"At this point, it's not a matter of 'if'; it's a matter of 'when' the next one will be," McGrath said. "It's definitely almost numbing at this point."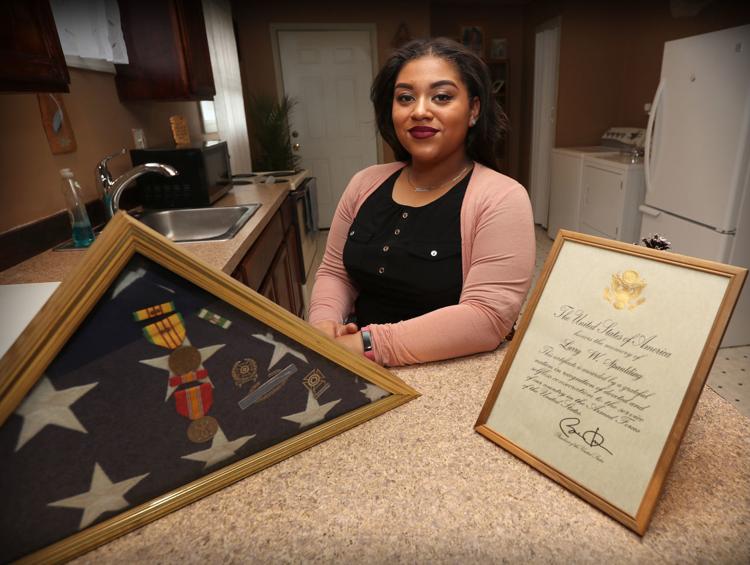 McGrath, who organized the walkout at her high school, also organized a March For Our Lives walk in Ocean City on Saturday.
She is already involved in local politics as an Egg Harbor Township representative for the Atlantic County Democratic Committee and the treasurer of the Young Democrats Club. She is also a vocal supporter of transgender-friendly policies at her high school.
McGrath said her involvement in social issues is motivated by empathy.
"I know if I was the one being put down, I would want someone to stand up for me," she said.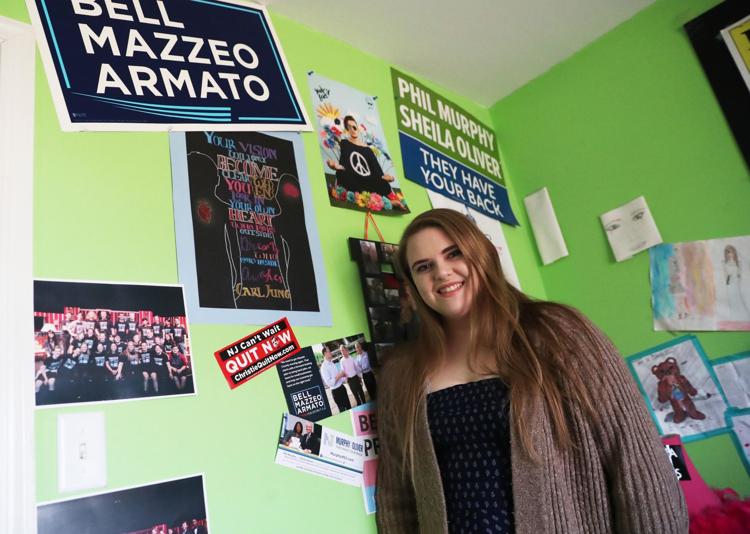 In the age of social media, students got a firsthand account of the shooting from the Parkland students.
McGrath said she was particularly struck by the images of the victims being shared from inside the hallways at Marjory Stoneman Douglas High School.
"I saw videos of the kids lying on the floor dead," she said, and she thinks others should see the photos, too.
Wolfe said watching the videos made a strong impact.
"It just hit in such a way I couldn't take. I need to help make sure this never happens to anyone else," she said.
Social media has also been an important way for students to get organized in their efforts.
"I think a lot of students are informed about political movements and things through social media, so instead of using social media in a negative way, we're showing adults that it could actually be positive and work to do something for the betterment of the world," Loteck said.
On March 14, as a sign of solidarity, thousands of students across the country participated in a national school walkout to memorialize the 17 people who died one month prior in Florida.
David Prado, National Honor Society president at Pleasantville High School, was one of several speakers during his school's March 14 assembly.
His message was specifically dedicated to the teachers.
"In my opinion, teachers have the hardest job in the world," said Prado, 18. "As teachers, they should never have to make a choice between life or death, them or a student, because of a school shooting. Let's join together for the long run to end gun violence because on the long list of jobs that they have to do, a meat shield should not be one of them."
The walkouts were met with backlash from some who thought students shouldn't leave the classroom, or they are too young to have an opinion.
Wolfe, who organized a walkout at Mainland Regional High School with Sara Durante and Alice-Mar Jusino, said those people don't understand what the movement is about.
"It's about keeping the violence out of schools, so it makes sense to have it happen at school," Wolfe said. "It's affecting us the most for school violence, so I don't understand why we wouldn't have a voice in that."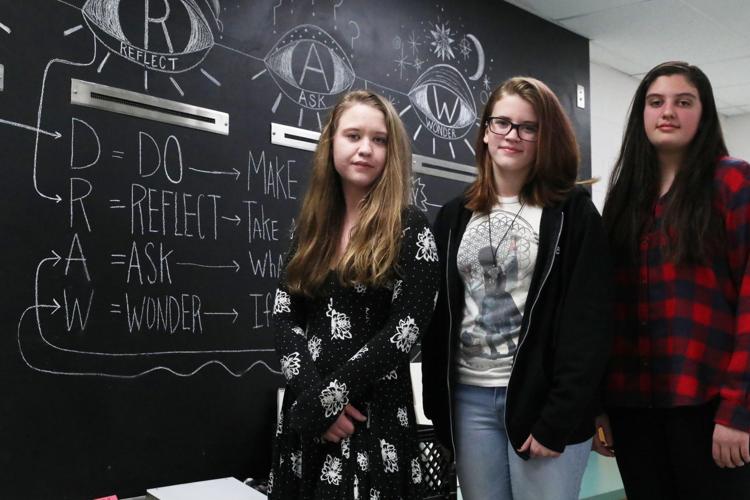 All the students have specific goals for their involvement, including stricter gun laws, but they all seem to agree an outright ban on guns is not the answer.
McGrath said she wants to see bans on semiautomatic weapons and bump stocks, as well as magazine limits.
"You should be able to own guns, for sure," she said.
Where McGrath sees a problem is in the process of buying a gun, comparing it to owning and driving a car. Both are potentially deadly, she said, but the difference is "guns are meant to kill, whereas cars are meant to get you from point A to point B."
Loteck said she comes from a politically diverse family — her mom is liberal and her father is conservative and hunts — which she said has helped shape her views.
"If we had common-sense gun regulations, this many people wouldn't have died, in my opinion," Loteck said, adding she also wants to see more funding for school security and mental health programs.
Loteck said she doesn't want people to just walk out, she wants them to get involved in the political process.
"It's registering to vote, it's calling congressmen, marching on Washington, being kind to people," Loteck said. "Real change is when you take action, not just discussing."
LaFleur said she wants screenings for gun purchasers, longer waiting periods and more mental health awareness. She also wants to see AR-15s banned.
"That gun is used by our military. Why is it available on our streets?" she asked.
LaFleur said her generation makes up the next voters who can effect change.
"If you don't like what's happening, go out and do something about it," she said. "The only way we can make change is if we come together."
Be the first to know
Get local news delivered to your inbox!