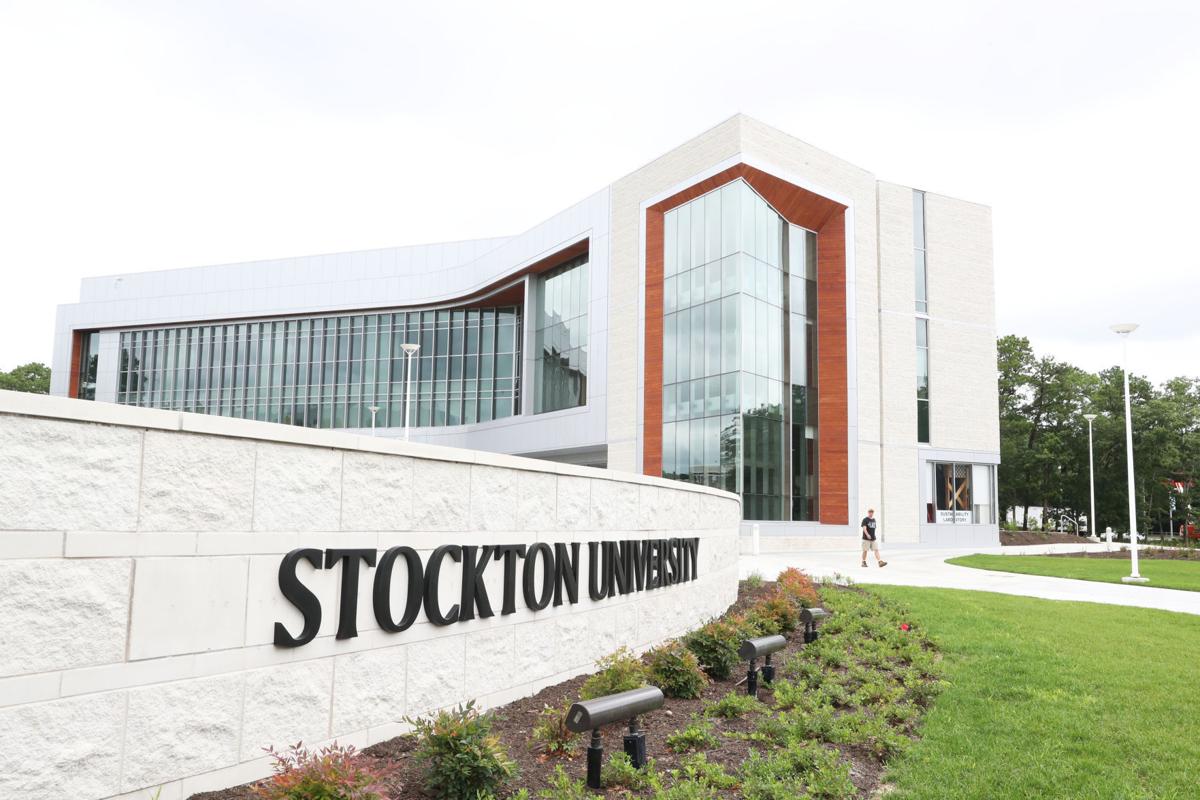 GALLOWAY TOWNSHIP — The union representing Stockton University's full-and part-time teaching staff has authorized a strike if contract negotiations continue to stall, Local 2275 President Rodger Jackson told the college's Board of Trustees on Wednesday night.
"If this does not convince you of the seriousness of the situation, then we can only say that you will bear the responsibility of what happens next," Jackson said. "I hope you truly hear us."
Stockton spokeswoman Diane D'Amico said Thursday that university President Harvey Kesselman has publicly stated that he values the contributions of all Stockton faculty.
GALLOWAY TOWNSHIP — An athletic trainer and a doctor in the Stockton University community we…
"He is hopeful that the contract will be settled in the very near future," she said.
The Governor's Office — which leads contract negotiations for the 11 unions, including Stockton, that make up the Council of New Jersey State College Locals, a subsidiary of the American Federation of Teachers — has declined to comment.
The strike authorization, approved by 97% of those casting ballots, began before Thanksgiving with a rally outside the Campus Center at the Galloway Township campus as part of a day of action organized by the Council of New Jersey State College Locals.
GALLOWAY TOWNSHIP — Telecommunications pioneer and South Jersey native John F. Scarpa is lea…
The statewide union has been working without a contract since July, two years out from the last contract agreement, which was approved in summer 2017 after more than two years of negotiations.
According to Jackson, the negotiations are done through the Governor's Office, but college presidents or their representatives sit at the negotiations table.
Jackson said that over the 2½ days voting was open, the union received hundreds of ballots, but he declined to release the exact number of members who participated.
Stockton's local represents about 450 full-time members including tenure-track faculty, replacement faculty, professional staff and librarians.
GALLOWAY TOWNSHIP — Students taking a new class at Stockton University focusing on the heroi…
The union also represents some nontenured employees, to whom the stall in contract negotiations is related.
Two sticking points in the deal include the limit on the number of nontenure-track positions at each college and the pay rate for adjunct faculty members, which the union wants to see equal to what full-time faculty members receive to teach classes.
"It is genuinely the case that this contract has become about fighting for the least well off in our union. And that the protections that we're fighting for the nontenure-track teaching positions are ones that we can't afford to get wrong," Jackson said Thursday.
Girls who attend Millville's Lakeside Middle School will learn more about STEAM-related care…
The contract covers 10,000 faculty, adjuncts and professionals across nine state colleges, including Stockton, Ramapo College, William Paterson, Rowan, Montclair State, Kean, New Jersey City and Thomas Edison universities and The College of New Jersey. Locals at The College of New Jersey, Ramapo and William Patterson have also approved strike authorizations.
The other schools are in the process of voting or have a date scheduled to meet and vote.
The authorization gives negotiators the ability to call for a strike but doesn't necessarily mean that will happen.
Jackson said the faculty will likely know soon if the strike will happen as the next scheduled negotiation with the state is Dec. 13 and there are no scheduled negotiations beyond that.
GALLOWAY TOWNSHIP — Stockton faculty members Wednesday began the process of authorizing a st…
The last time the faculty union held a strike was in 1979.
Meanwhile, another Stockton-affiliated organization is preparing to take formal action against Provost Lori Vermeulen with a declaration of declining confidence in her leadership. The Stockton Faculty Senate introduced the declaration at its November meeting and is scheduled to vote Friday.
The Senate Faculty and Local 2275 are separate organizations with separate leadership and serve different purposes on the campus. The union is the collective bargaining unit for contracts, while the Faculty Senate is an elected representative body providing faculty voice in the formulation of university policy.
"Rather than addressing the need for change as an opportunity to build cooperation, community, and trust, thereby fostering a collective ownership of the planning process, the Provost has demonstrated troubling patterns with communication that have fostered confusion, alienation, distrust, and a general erosion of morale that is in direct conflict with the University's mission statement on shared governance," the declaration reads.
It outlines several items as evidence of concern, including the decision to end the Institute of Faculty Development, proposed new organizational structures, management style, lack of collaboration and a "fundamental misunderstanding of General Studies and Interdisciplinary Minors."
"We call on Provost Vermeulen to change course and to adopt a new strategy that rebuilds trust and allows us to collectively shape a more promising future for Stockton," the declaration reads.
Stockton Rally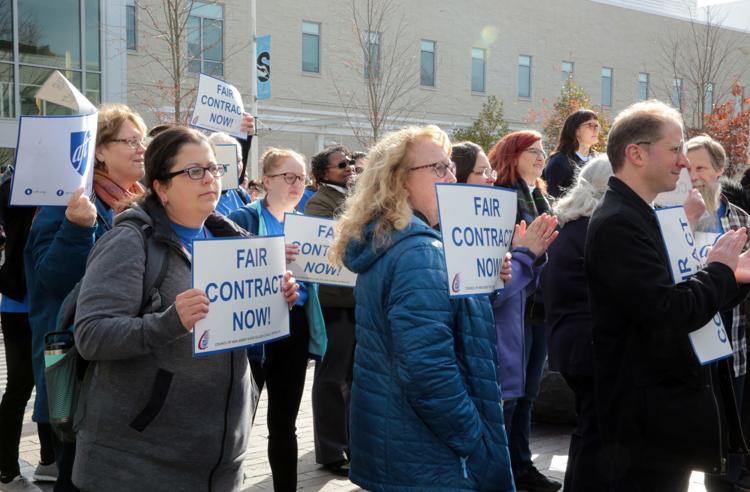 Stockton rally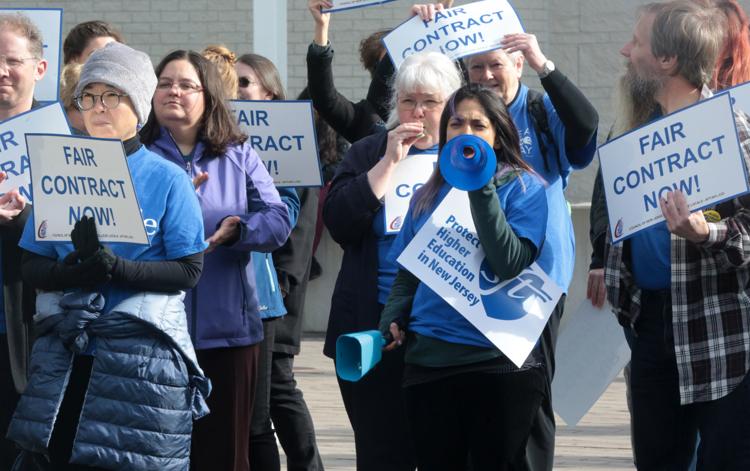 Stockton rally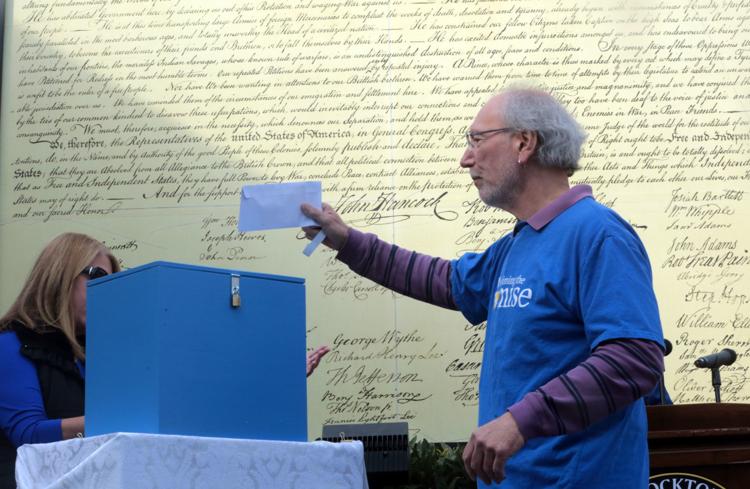 Stockton Rally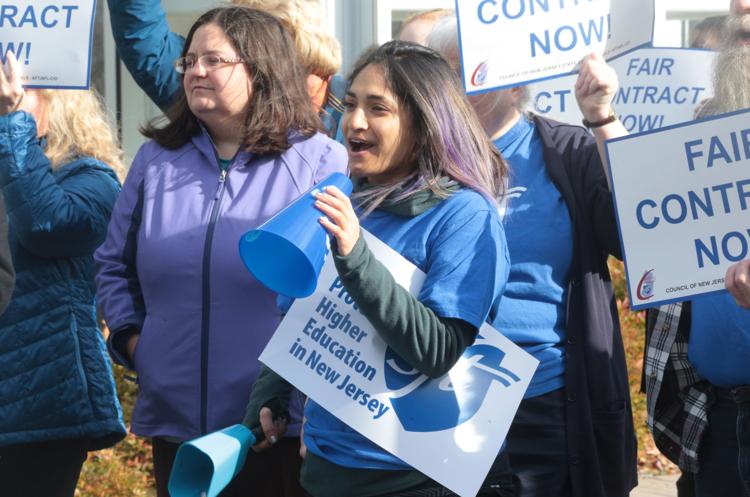 Stockton rally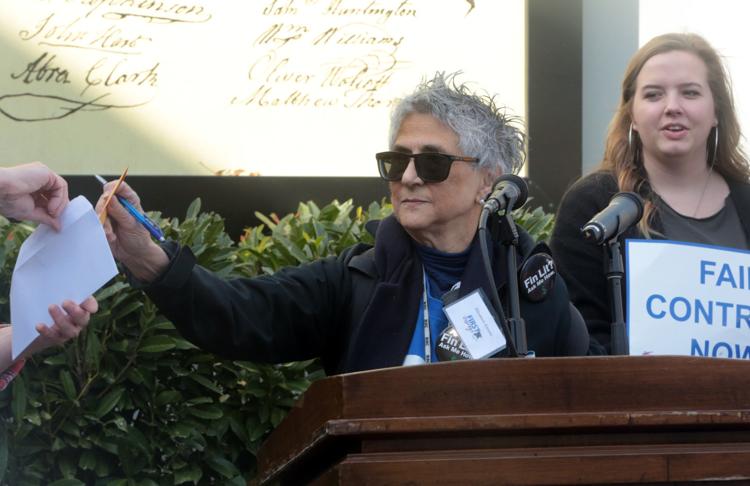 Stockton Rally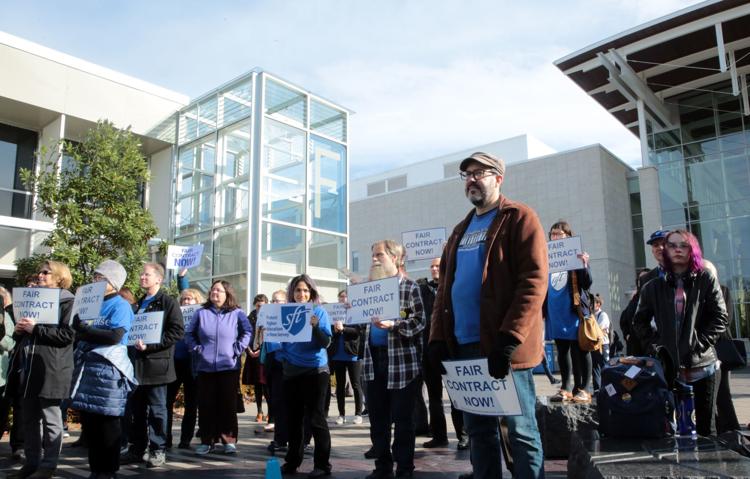 Stockton Rally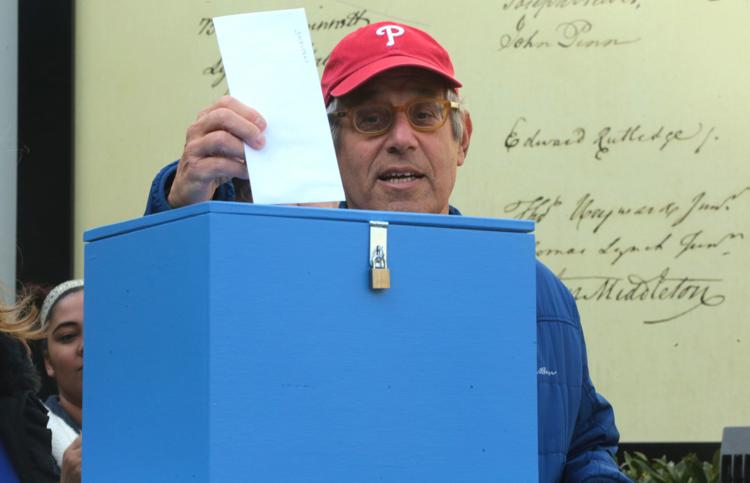 Stockton Rally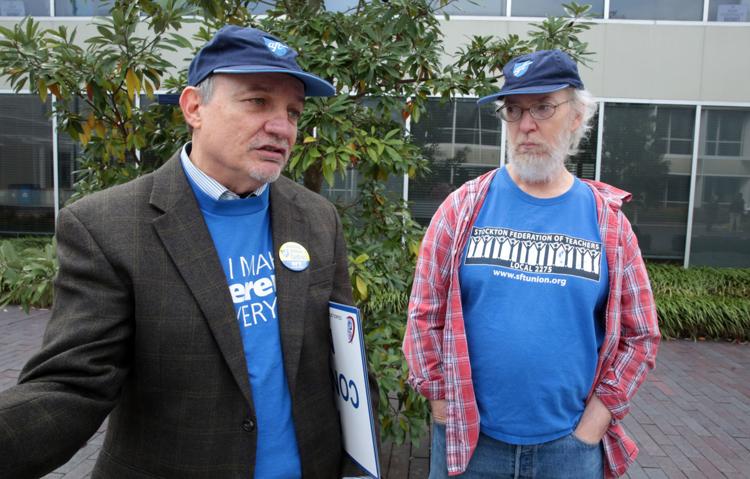 Stockton rally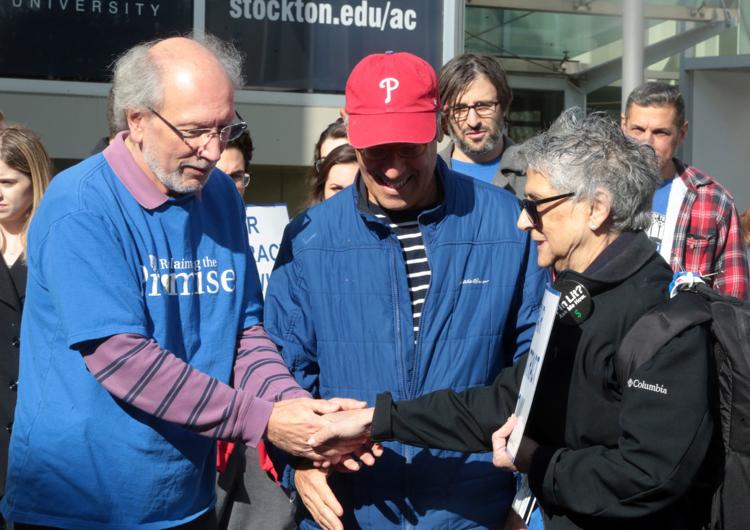 Stockton rally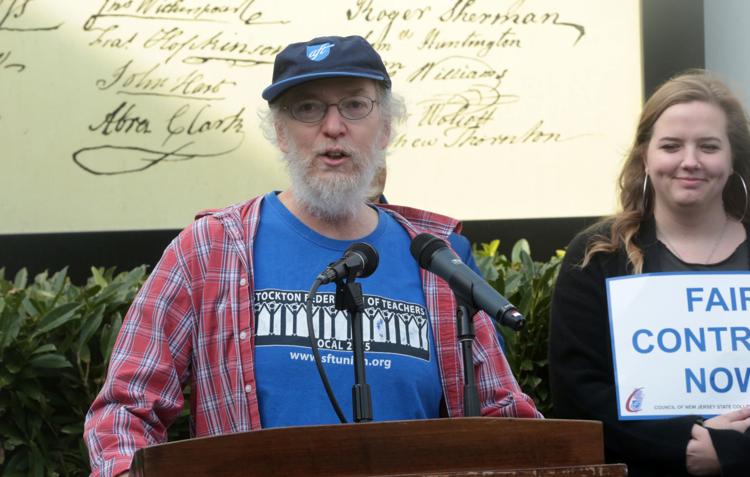 Stockton rally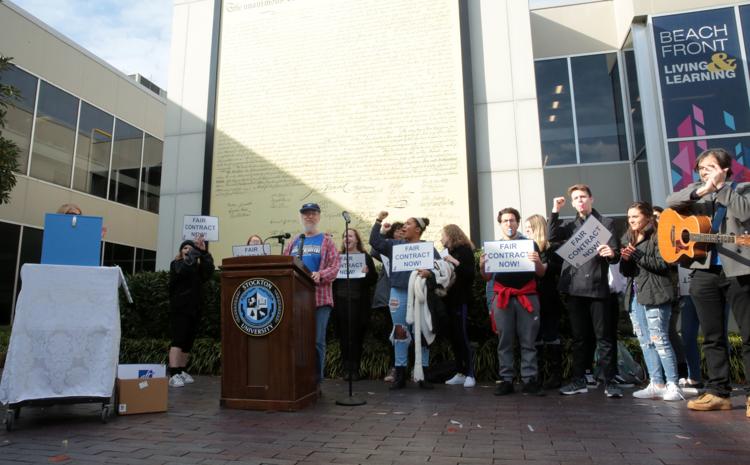 Stockton Rally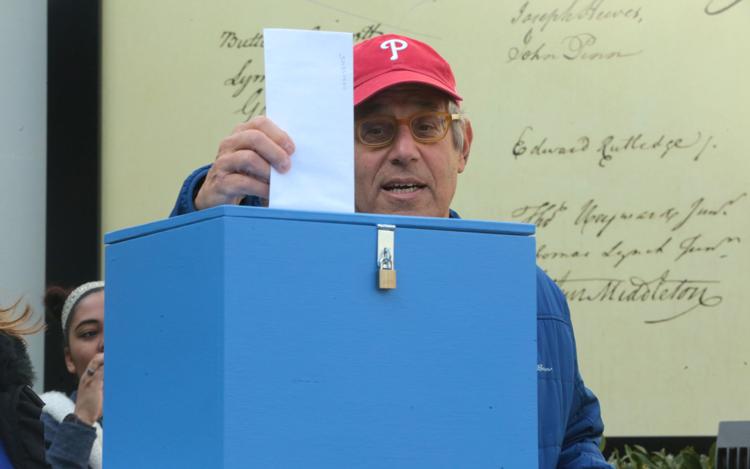 Stockton Rally
Stockton rally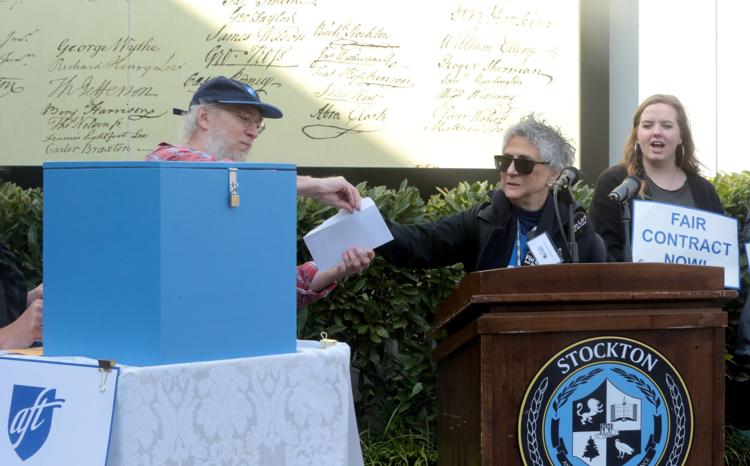 Stockton rally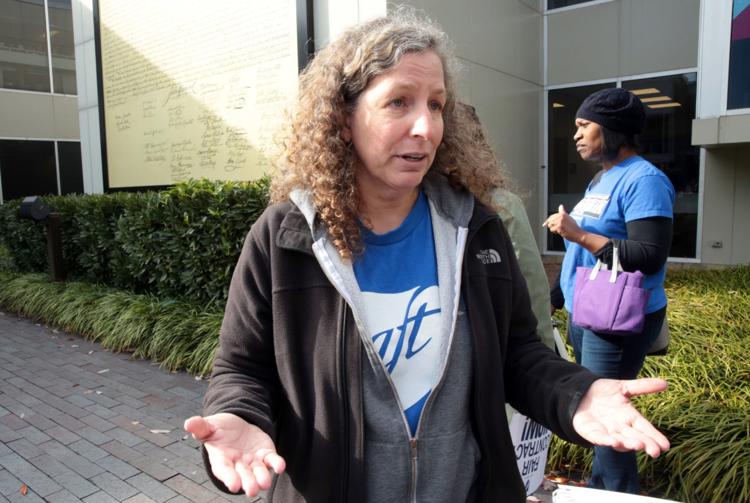 Stockton rally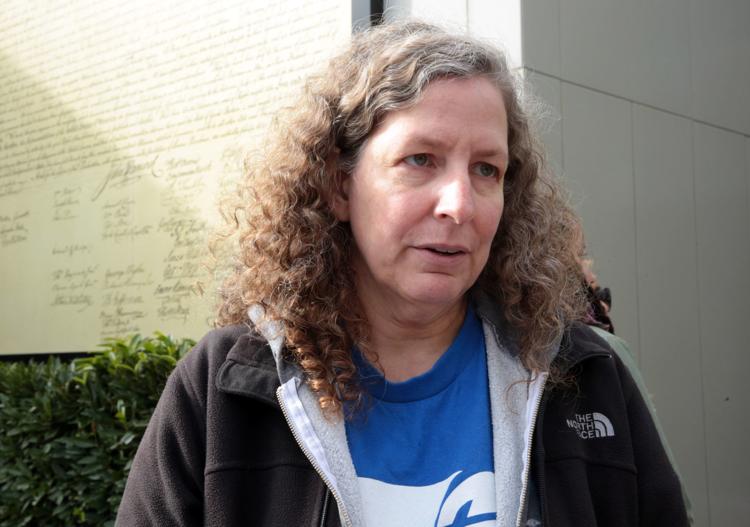 Stockton rally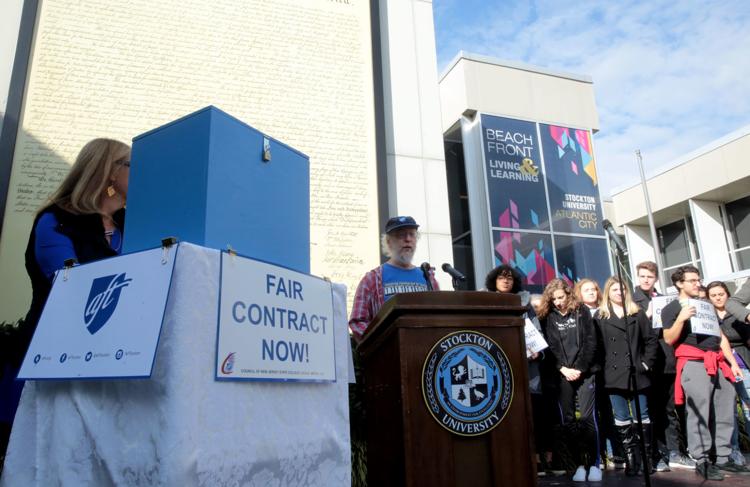 Stockton rally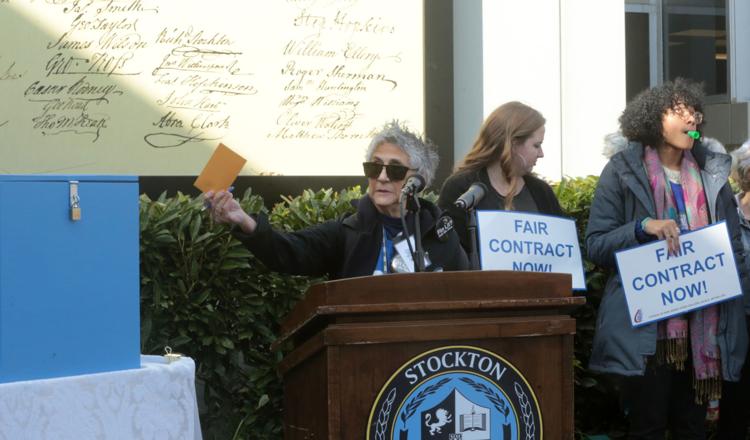 Stockton Rally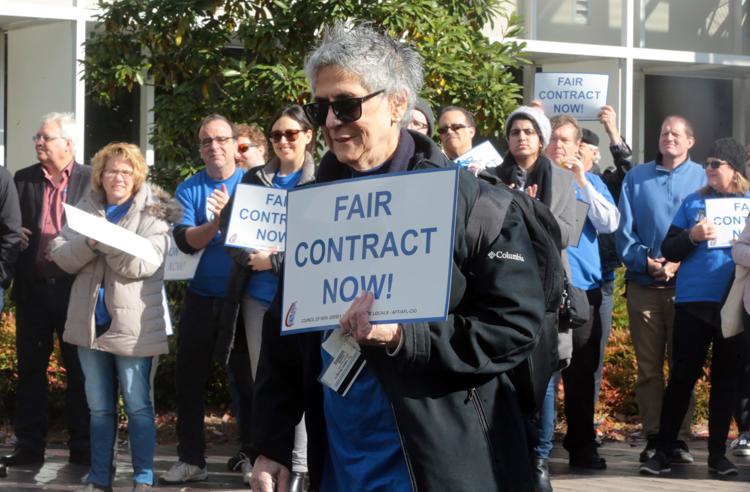 Stockton rally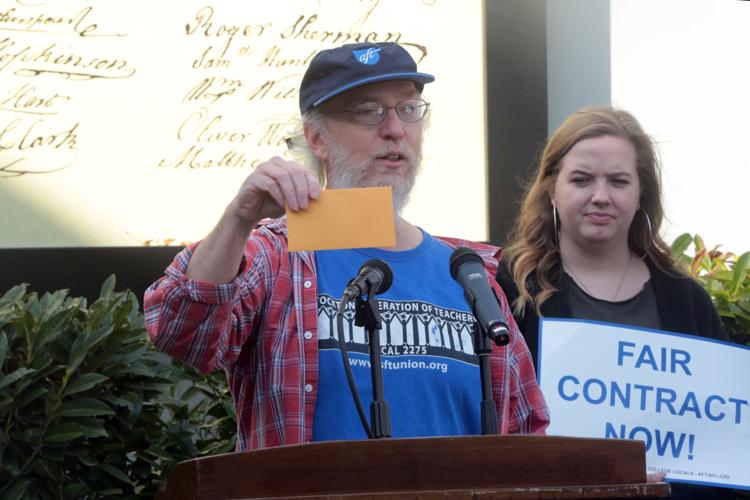 Stockton rally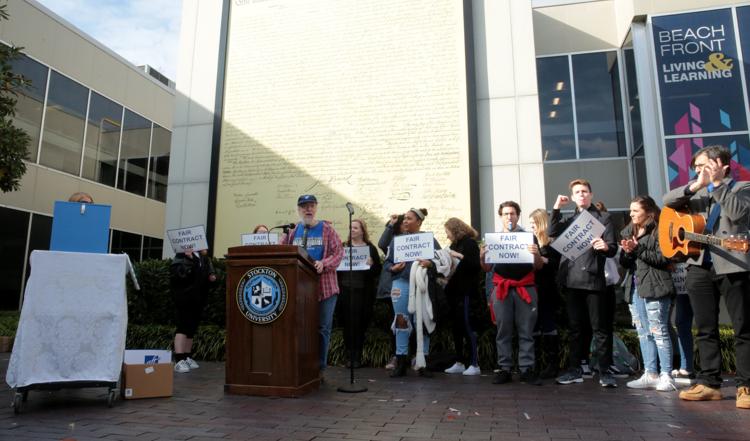 Stockton rally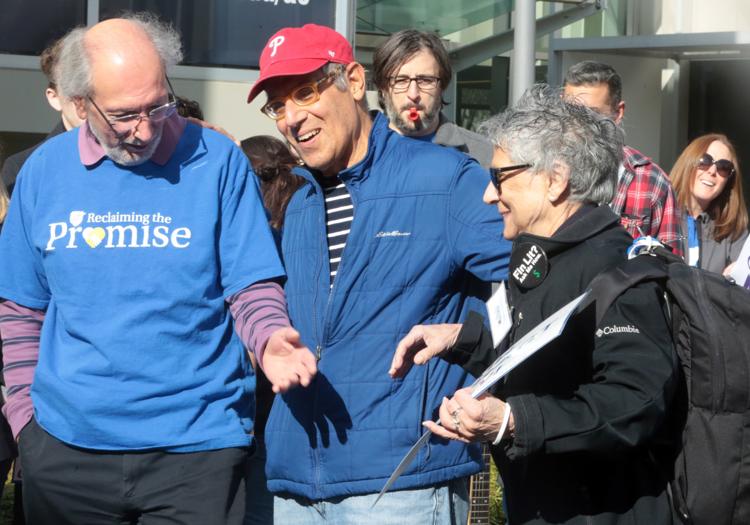 Stockton Rally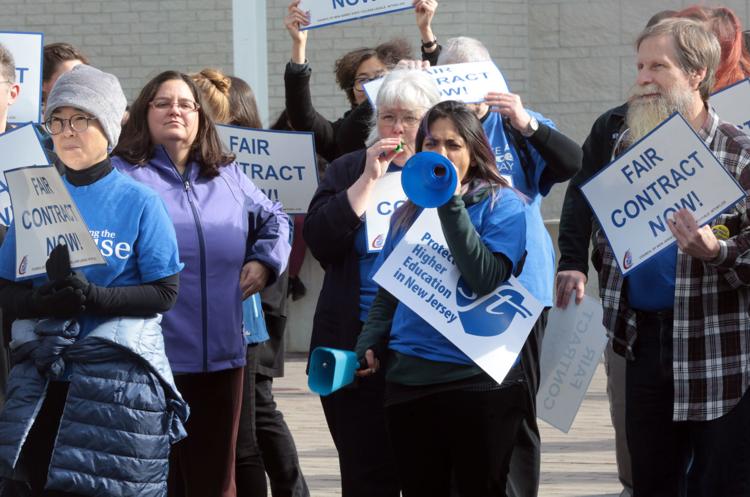 Stockton Rally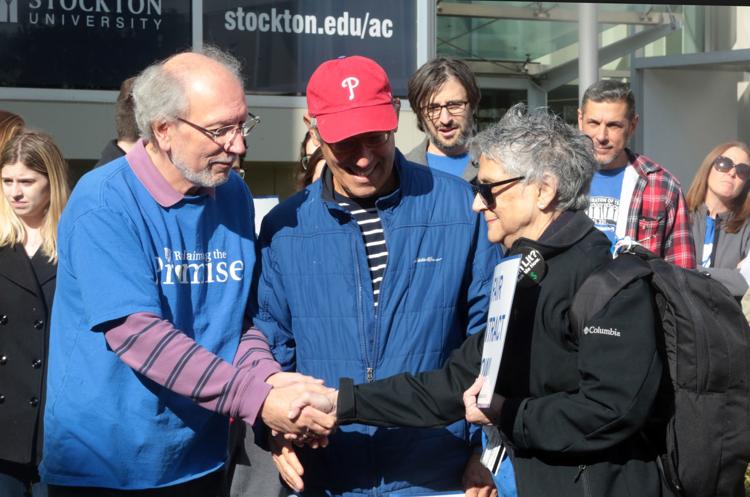 Stockton rally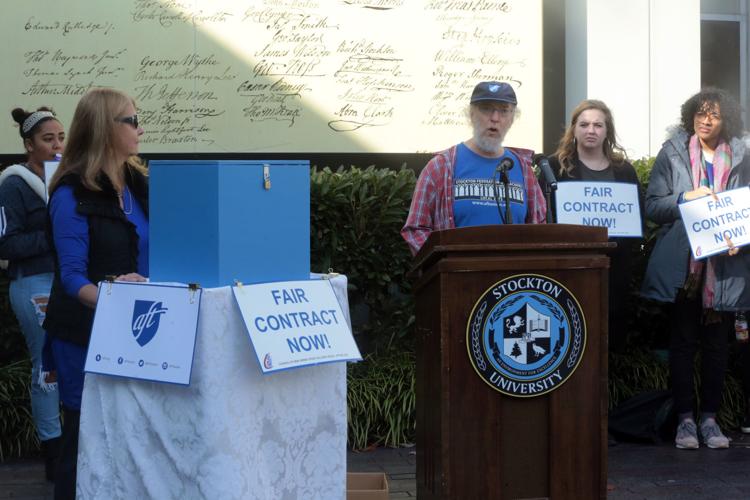 Stockton rally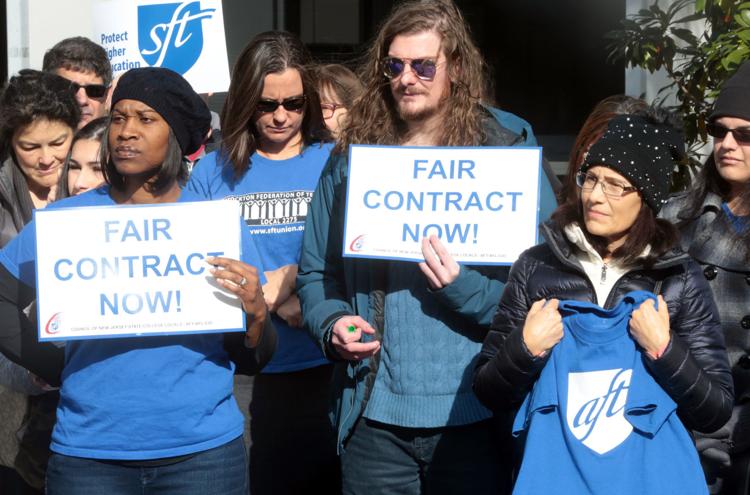 Stockton rally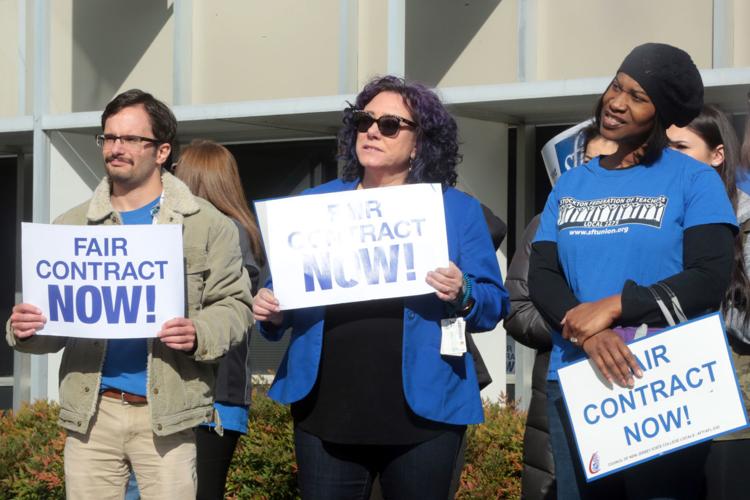 Stockton rally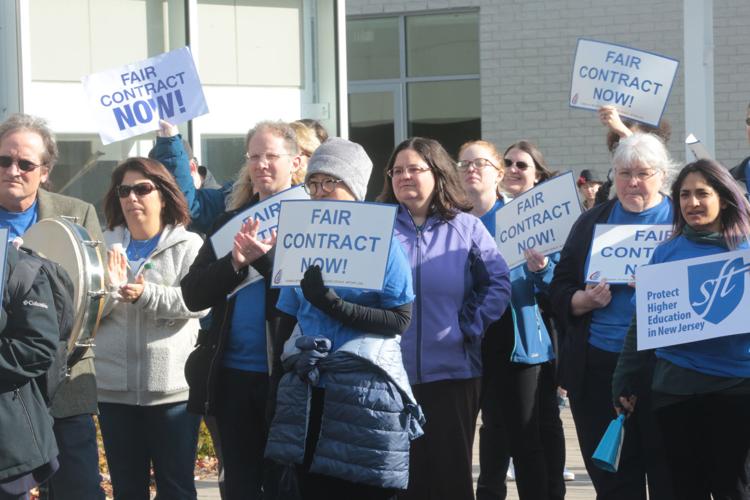 Stockton Rally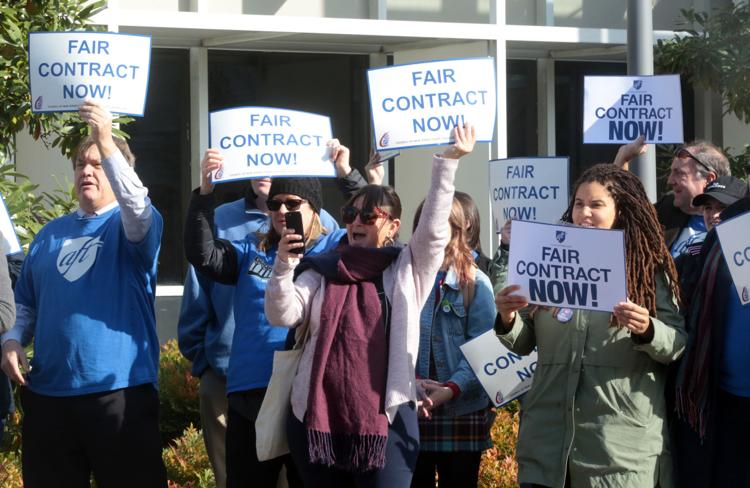 Stockton rally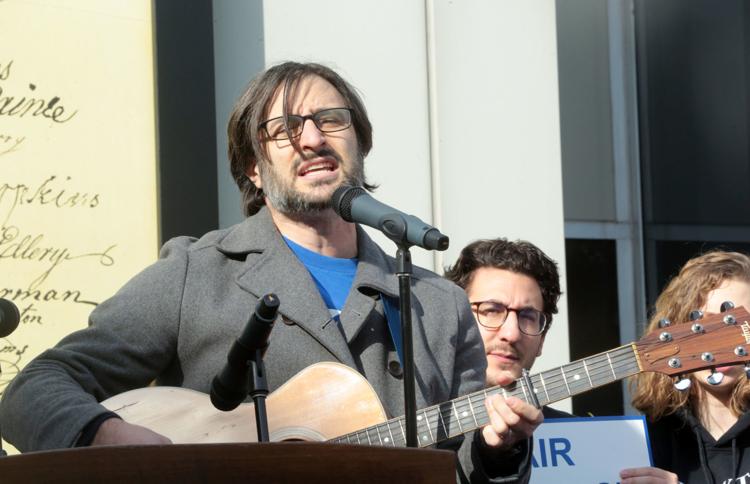 Stockton Rally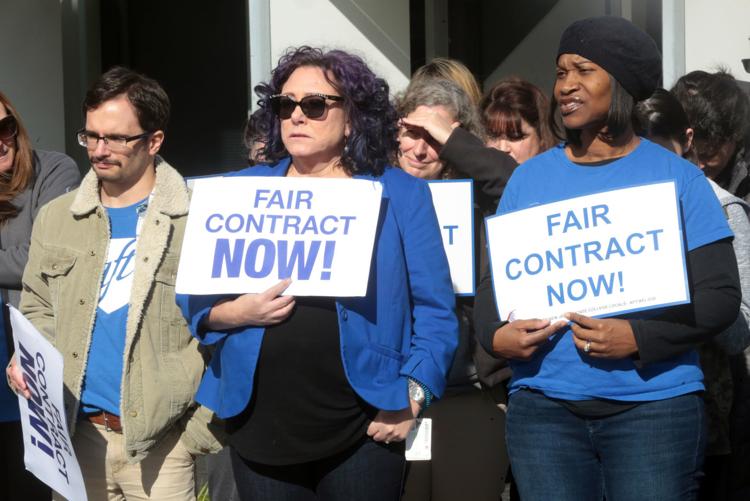 Stockton rally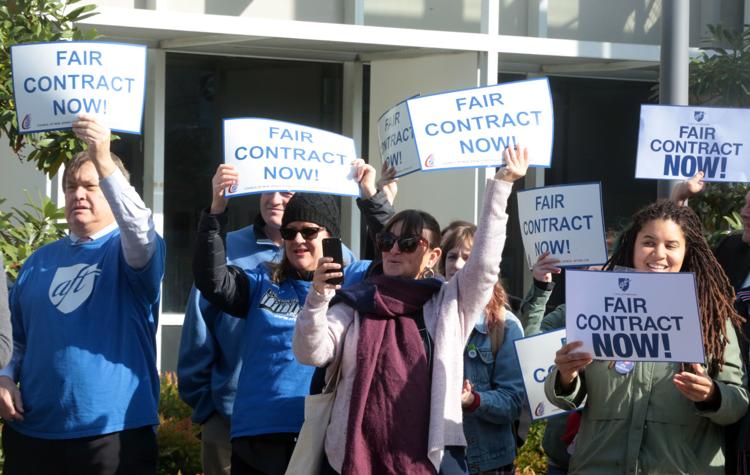 -- HIDE VERTICAL GALLERY ASSET TITLES --
Contact: 609-272-7251
Twitter @clairelowe
Be the first to know
Get local news delivered to your inbox!