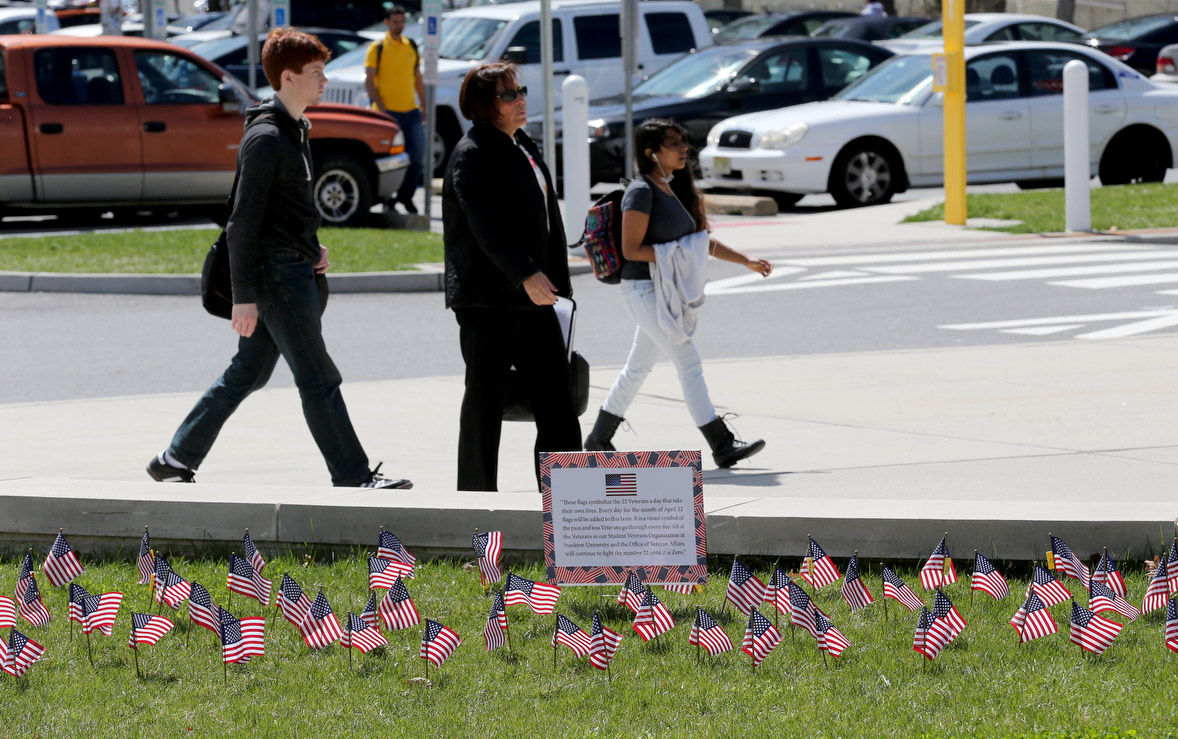 GALLOWAY TOWNSHIP — On April 1, 22 small flags were set in the grass by the entrance to Stockton University's Campus Center.
Each day this month, the Student Veterans Organization has added 22 more flags representing the estimated 22 veterans a day who commit suicide, according to a 2013 U.S. Department of Veterans Affairs report.
James Gladden, of Galloway Township, a Marine veteran and treasurer of the Stockton SVO, said veteran suicide is a huge concern. He said he was shocked at the number of veterans who take their own lives. He and other veterans who are working toward a positive future at college wanted to help.
By the end of the month, 660 small flags will cover the lawn.
"When you say a number, it's just a number," Gladden said. "But when you put something visual out there, it has an impact."
The club set up an information table on campus and held events such as a pushup contest and a "guess the weight of the rucksack" competition, which raised about $600 for 22killed.com, which works to prevent suicides among veterans.
Small signs near the flags explain their purpose and the goal: to fight until the daily number is zero.
@ACPressDamico on Twitter