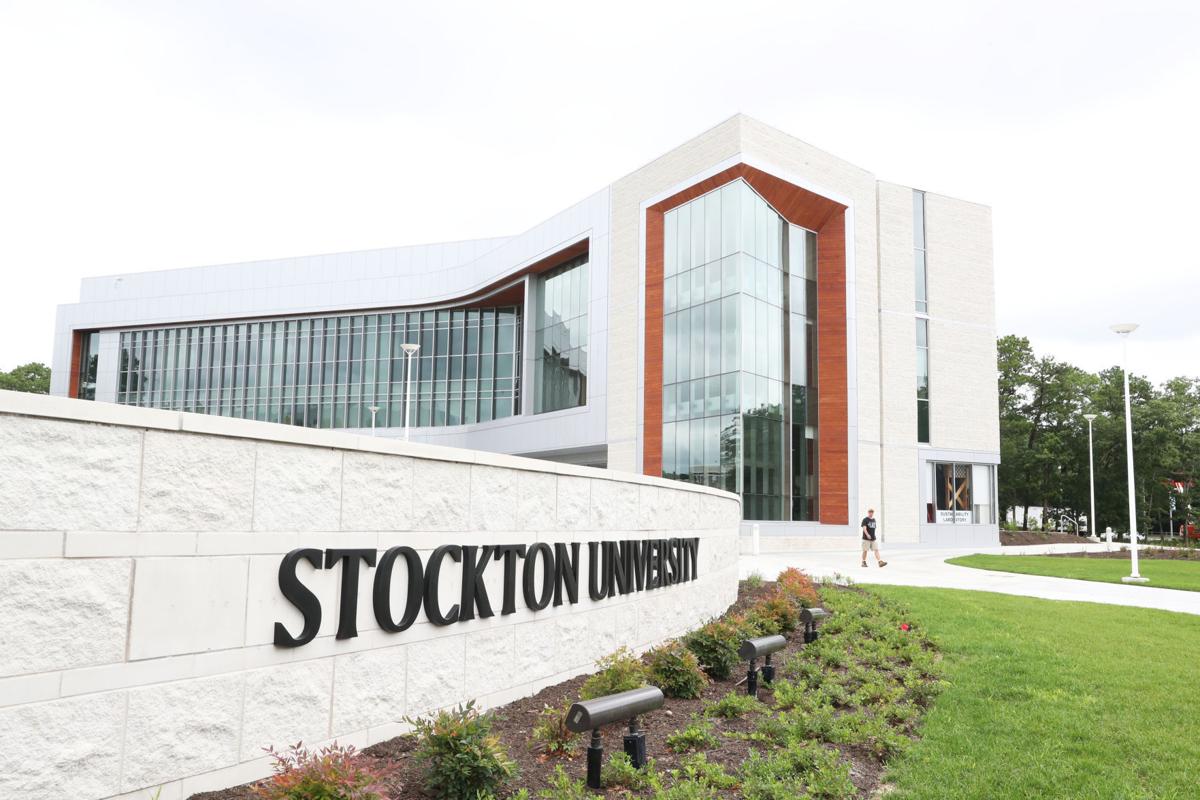 Stockton University is reviewing a complaint against a doctoral student who faced disciplinary actio n following a Facebook post he made after receiving criticism from classmates over a photo of President Donald Trump he used as his Zoom background.
Zach Greenberg, the program officer of the Foundation for Individual Rights in Education (FIRE), said Stockton has responded to a letter the organization sent last week on behalf of 58-year-old doctoral student Robert Dailyda. Greenberg said Stockton will have its general counsel review the student conduct violation charges against Dailyda.
Dailyda, of Egg Harbor Township, who is pursuing his doctor of education degree in organization leadership, received notice that a complaint was lodged against him from a classmate alleging bias and threatening remarks related to the incident, and that Dailyda faced the possibility of expulsion due to the incident.
Greenberg said any pending disciplinary actions against Dailyda have been stayed until after the college's review, and that an answer is expected by next week.
"We're hoping that the university sees the light here, does the right thing and rescinds the disciplinary charges against the student," Greenberg said.
The question of how far is too far when it comes to free speech on college campuses has been debated for decades.
Dailyda said he was being playful when changing his Zoom background to Trump while participating in a class meeting July 1.
"I wasn't trying to make a political statement at the time, at least consciously, and I get a (Zoom message) from one of the other students," said Dailyda, a local engineer, who described his own political beliefs as "somewhere in the middle, more toward supporting" Trump.
In the message, Dailyda's classmate told him they felt his background was inappropriate and disruptive.
"I was taken aback from that," Dailyda said.
The conversation among classmates continued in a group chat later, which Dailyda said was "heated," so he left the chat and made a Facebook post admonishing the situation, and the "leftist agenda of Black Lives Matter and the white self haters."
Stockton University began investigating the complaint against Dailyda soon after.
On Friday, FIRE, a nonprofit based in Philadelphia, sent a letter to Stockton President Harvey Kesselman disputing the claims of the complaint, and calling on the college to stop pursuing charges because Dailyda's expression is protected speech under the First Amendment.
Kesselman said Monday the college was following its own policy to investigate complaints that come before it.
"When the institution receives complaints from faculty and students concerning student behavior that to them appears threatening, we have an obligation to investigate, and then hear those complaints utilizing our campus judicial system," he said.
Greenberg, who authored the letter in support of Dailyda, said Dailyda had reached out to FIRE for help.
"We thought that this case was particularly egregious because it involved a public university bound by the First Amendment," Greenberg said.
He said Dailyda was expressing his political ideologies.
"This is the kind of speech universities should be encouraging their students to express at institutions of higher education," Greenberg said. "Their mission statements are to expand students' world views to teach the widest variety of material. ... When these universities turn around and say, 'We're not going to tolerate different views,' it's a very chilling effect."
Dailyda is the third Stockton student in the last few months to come under fire for controversial social media posts. In June, a nursing student issued a formal apology after a 5-year-old photo of her in "black face" with a racial slur written on her forehead surfaced. Because the incident occurred when she was a minor and not a student at Stockton, the university did not take disciplinary action against her.
At the same time, the college was investigating another student who posted on Twitter videos of rioters in Dallas stating that they should be "put down" and that "boy would get a 9mm down his throat."
Other students had circulated screen shots of the posts and called for the student's expulsion.
Stockton spokeswoman Diane D'Amico said she could not comment on the outcome of the second student's disciplinary hearing, but did say he was not enrolled at the university for the fall semester.
Greenberg said FIRE case submissions have been increasing, especially in the last couple of months since the death of George Floyd. He said social media has also contributed.
Dailyda said he understands Trump can be a polarizing topic, and that he could have been more sensitive in hindsight, but he stood by his right to post photos of the president without facing disciplinary action from his college.
Contact: 609-272-7251
Twitter @clairelowe
Be the first to know
Get local news delivered to your inbox!