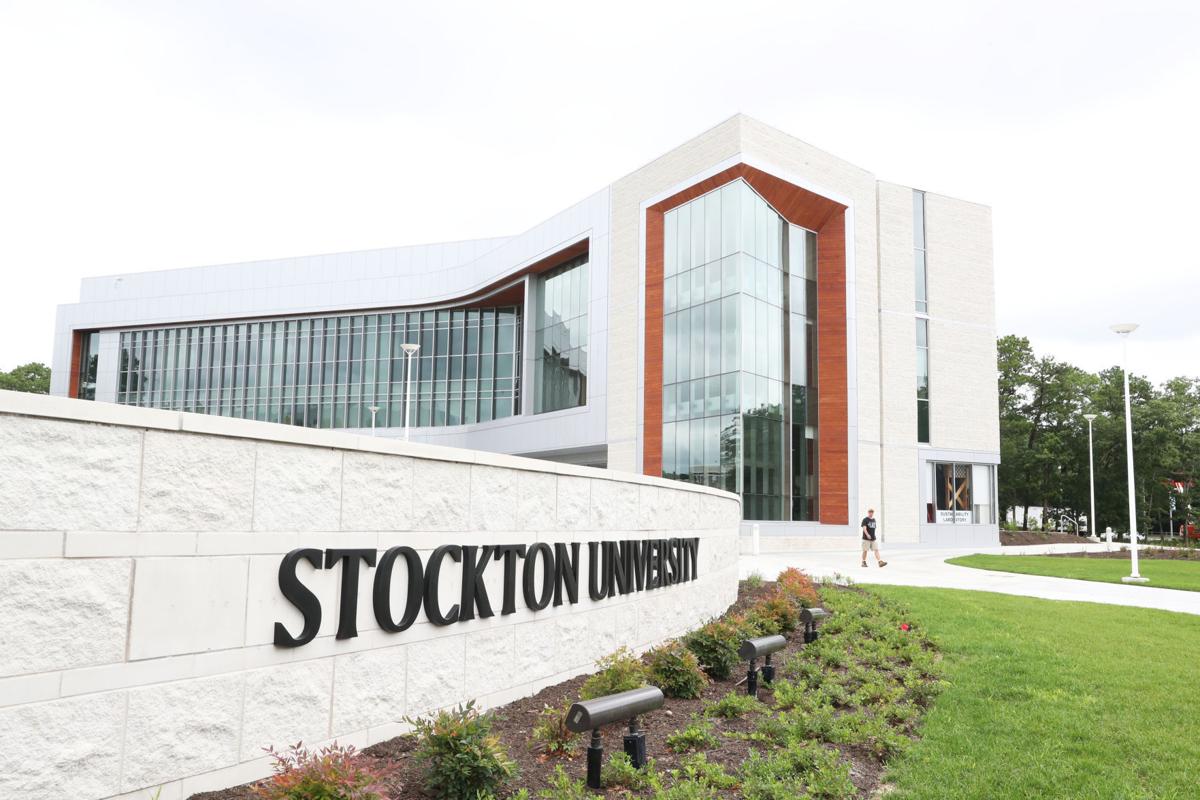 A Stockton University doctoral student has been cleared of any misconduct charges that stemmed from a Zoom background of President Donald Trump.
The Foundation for Individual Rights in Education, the free speech advocacy organization representing 58-year-old Bob Dailyda of Egg Harbor Township, announced Wednesday that Stockton had dropped all six student misconduct charges as of Tuesday. The organization reported last week that Stockton had rescinded five of the charges, but a final charge of disruptive behavior remained.
"I'm happy that Stockton dropped the final charge. I'm also grateful to FIRE for their assistance and their advocacy here," Dailyda said Wednesday.
He said he has asked Stockton to review its policies and process for student misconduct complaints "so this doesn't happen to another student."
Stockton University spokeswoman Diane D'Amico confirmed that the information provided by FIRE is accurate but said the college could not comment on the case due to student privacy laws.
Dailyda was notified in July that he was under investigation after a classmate filed a complaint that he violated the university's student code of conduct. The complaint cited a Facebook post Dailyda made after a heated discussion ensued following Dailyda's use of Trump as his background during a class Zoom meeting.
In Dailyda's Facebook post, he condemned the criticism from classmates, and the "leftist agenda of Black Lives Matter and the white self haters."
The complaint alleged, among other things, bias and threatening remarks related to the incident, and Dailyda faced the possibility of expulsion.
Stockton policy requires the college to investigate complaints made about students and outlines procedures including the possibility of an appearance before the Campus Hearing Board.
The college notified Dailyda he was facing sanctions ranging from one semester of probation to expulsion. Dailyda subsequently sought the assistance of FIRE, which has been communicating with the college on his behalf since.
FIRE has insisted that Dailyda's post is protected free speech under the First Amendment.
"Stockton finally did the right thing — but it shouldn't take action from FIRE and negative publicity to get a public institution to uphold students' First Amendment rights," said Zach Greenberg, the author of FIRE's letters.
Dailyda said that although he did "things that I tell my kids not to do," like posting his emotional reaction to the Zoom incident on Facebook, he still believes what he wrote was protected speech.
Dailyda is unsure if he will continue to pursue his doctoral degree at Stockton. According to a letter from Stockton on Tuesday announcing the withdrawal of charges, Dailyda had withdrawn from the program after the charges were levied.
The letter also states that the college has agreed to a mediation to "address the concerns that were the basis of the charge regarding your Facebook post."
Dailyda said he was happy he had the means and awareness to push back against the charges, but said he knows other students may not be able or understand they can do so.
"I think it should be a wake-up call to Stockton and universities in general to reform their free speech policies so that we do have a marketplace of ideas," Dailyda said.
Contact: 609-272-7251
Twitter @clairelowe