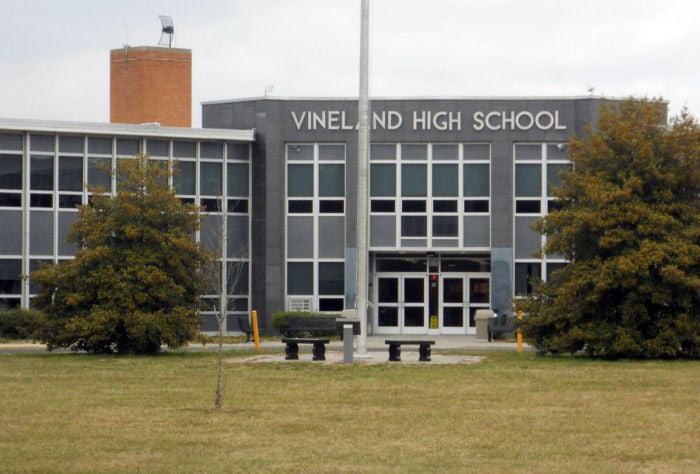 Nearly $3 million in loans offered in the fall by the previous state administration to the Vineland and Millville school districts after drastic cuts in state aid forced budget constraints are being forgiven, the state announced recently.
According to a letter from acting Education Commissioner Lamont Repollet dated March 28, the Department of Education heeded a joint request from the districts to provide the funding as grants instead of the loans it first offered in October under then-Gov. Chris Christie.
Vineland school Business Administrator Helen Haley said the change helped the district reduce its tax increase by 1 percentage point.
If the Egg Harbor Township School District were to receive full state aid under the law, it …
"Originally, a 4 percent tax increase was presented, but since we could remove the $205,979, the tax levy increase was reduced to a 3 percent increase," Haley said of the loan repayment amount.
Millville school officials have not responded to a request for comment.
Due to last-minute changes in the funding formula for the 2017-18 school year that included $150 million in new school funding and the reallocation of $31 million in aid from districts considered overfunded, many districts, including Vineland and Millville, lost significant amounts of state aid. Those districts could — and did — apply to the state for reinstatement of the funding.
The loans were offered to only three districts in the state — Vineland, Millville and East Orange in Essex County. The remainder were given grants. Vineland's loan was more than $2 million and Millville's loan covered about $800,000.
According to Haley, after Vineland and Millville accepted the loans, they sent a letter requesting the loans be changed over to grants like the remaining 23 districts that received aid.
Several education bills addressing issues including workforce development, financial aid and…
The Department of Education was specifically questioned this month on how it made the decision to offer loans instead of grants to those few districts as part of the 2019 fiscal year budget deliberations in the Legislature.
In a question-and-answer document provided by the New Jersey Office of Legislative Services about the 2019 budget, the Department of Education said, "Those districts were initially determined to be capable of repayment of a loan over time."
The department continued that "upon further evaluation and consideration of these requests, the Commissioner has decided that these three districts should receive this funding as grants of aid as opposed to loans."