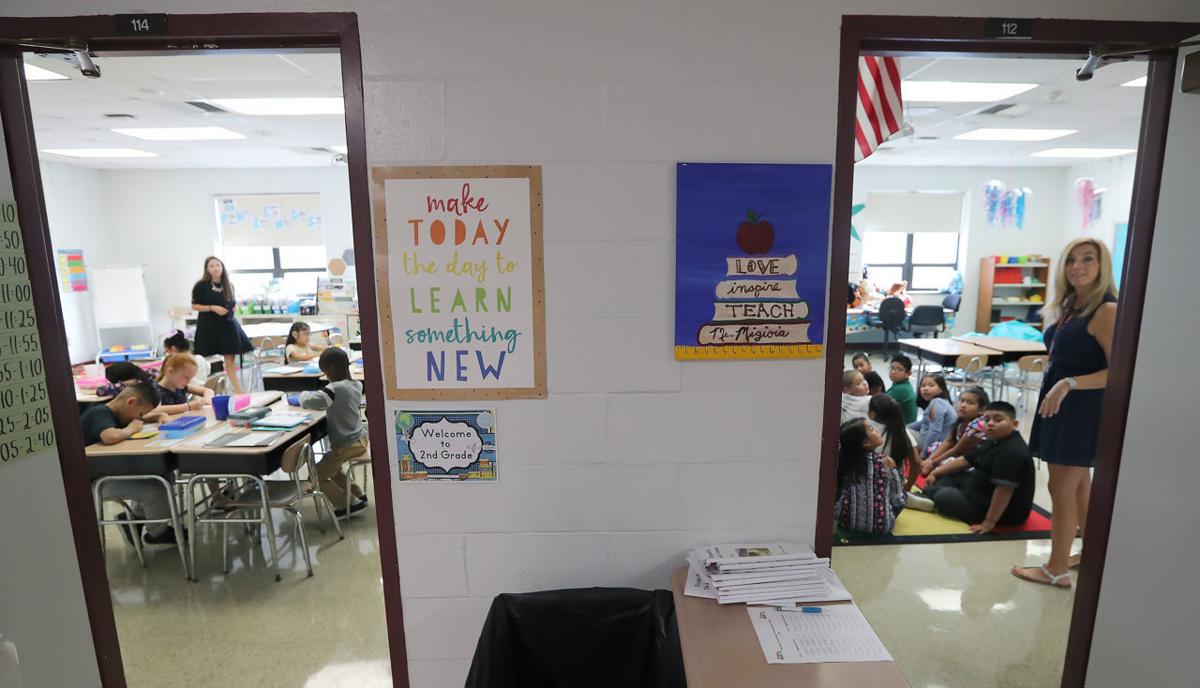 Several school districts in South Jersey that lost state education aid this summer were awarded additional funding this month, the Department of Education said.
While Ventnor, Weymouth Township, Wildwood and Woodbine were each awarded additional aid to make up for the loss in funding for the 2017-18 school year as a result of this year's state budget, Millville and Vineland, which were among the towns in the region hardest hit by the education aid cuts, were offered loans, something the two school districts said they are researching further.
The state announced the loan and grant availability after it passed its budget in July that included $150 million in new school funding and reallocated $31 million in aid from districts considered overfunded. That resulted in several deep cuts to education aid for South Jersey school districts.
Letters of notification dated Oct. 16 were sent to the 27 districts that applied last week. According to the letters, provided by the DOE, Ventnor will receive $42,081, Weymouth Township $47,472, Wildwood $104,221 and Woodbine $30,131.
Millville, which lost $811,983 in state aid this year, was offered a 10-year loan. The local school board must vote two-thirds in favor of accepting the funds before the money can be dispersed to the district.
Millville's Board of Education met Monday but did not vote on the funding, Business Administrator Bryce Kell said.
Kell said the district plans to ask the state why Millville was only offered a loan when 24 of the other districts that applied were given the money outright.
"That has us a little disturbed, as to why ours was a loan," Kell said.
Vineland was also offered a loan for $2.06 million to cover its loss in aid this year with the same terms. Vineland's Board of Education has not met since the aid was announced, and its next meeting is a workshop scheduled for Nov. 1, but Business Administrator Helen Haley said they will not vote on the loan yet.
Haley said Vineland is on the same page as Millville in regard to the loan and is in talks with the state to find out more details.
With budget cuts already in place since the new aid figures were released over the summer, Haley said the districts have to determine whether and how they would even spend the funds.
"You don't want to reinstate something that repeats each year because it's a one-time deal," she said. "It makes it difficult. There's a lot to consider."
Kell said the Millville school board meets next Nov. 6.
This is the second time this school year local towns were notified about receiving additional aid. In September, Hamilton Township, Ventnor and Wildwood were each awarded preschool education expansion aid.