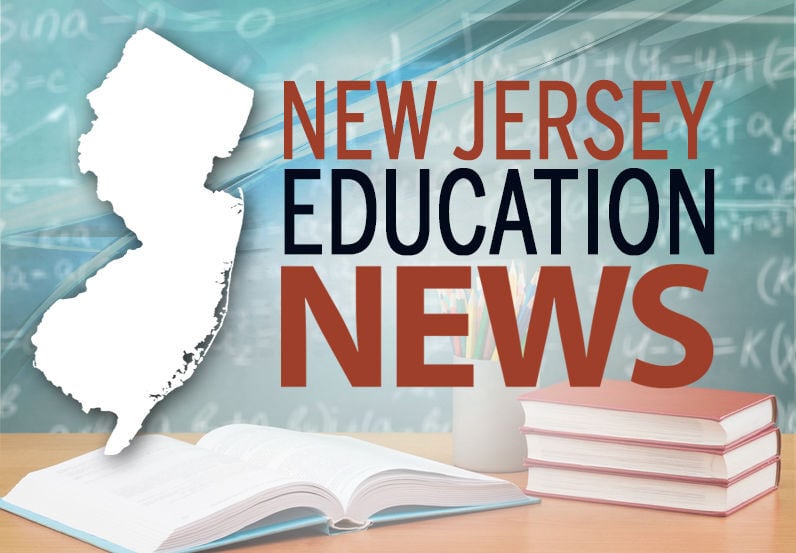 Special education officials around the state said they won't make New Jersey's most vulnerable student population guinea pigs for a school reopening plan, even though the need for in-person instruction in some students' cases is desperate.
"Children with the most intensive disabilities cannot serve as the test case for whether New Jersey schools can reopen safely," said Howard Lerner, superintendent of the Bergen County Special Services School District and chairman of the New Jersey Joint Council of County Special Services School Districts.
The council, which includes the state's eight special services districts, announced last week it would deliver all instruction and related services for extended school year programs remotely, despite guidance from the Department of Education last week on how to implement in-person programs.
The guidance is part of the state's coronavirus reopening plan. As part of its response to the virus, the state shut down all schools in mid-March and they transitioned to remote instruction, including for special education and related therapies.
NORTHFIELD — Property owners here will see a 7.63 cent increase per $100 of assessed propert…
There are 241,000 students classified with a disability in New Jersey. The extended school-year programs are offered in the summer by districts to students who qualify to prevent summer learning loss and regression of skills.
Commissioner Lamont O. Repollet called the guidelines, which allow programs to begin July 6 and mirror those for summer camps, a "crucial step" for children with disabilities and their families. Spokesman Mike Yaple said that throughout the planning process, the Department of Education listened to numerous members of the education community.
"The guidance is designed to provide for the safety of students and staff, while increasing flexibility for schools," Yaple said. "Schools may decide to continue with their plans for remote learning, move to in-person programming or continue with the majority of their ESY services remotely and serve those who have faced the most challenges of remote instruction by providing in-person services. The guidance also opens up opportunities to catch up with required individual evaluations that were not possible during remote instruction."
Remote learning for many special education students and their families has been a struggle. Liz Parlett-Butcher, of Egg Harbor Township, an advocate for and parent of children with special needs, said she has had a significant increase in calls for help from parents of children in special education since schools closed in March.
Ventnor Mayor Beth Holtzman was among former Atlantic Cape Community College graduates selec…
"We're hearing instances where children's behaviors have escalated to the point that they're self-injurious," Parlett-Butcher said. She also said students with dyslexia lose reading skills. "Every story is as individualized as the children's IEP (individualized education program) as far as what's going on inside the child's home."
She testified in early June before the New Jersey Senate Education Recovery Task Force Committee on the impact of mental health for special education students and their families. She said a small handful of students in New Jersey with IEPs have severe situations and that accommodations for them, including in-person care, should have been made sooner.
Some public school districts are trying to get in-person programs in place, such as Lower Cape May Regional, while others have announced plans to continue virtually due to the timing of the guidelines, which administrators said gave districts too little time to plan and not enough assurance of safety due to the one-on-one nature of the programs, severity of the disabilities of the students and health concerns.
"We know that our eligible students would benefit the most from an in-person program compared to a remote learning plan," said Lower Cape May Regional Superintendent Joe Castellucci. "We are prepared to delay the start date to enable us to adequately prepare to run the program within the guidelines."
Each year since 2004, students have worn blue and gathered outside to blow bubbles on April …
They will have a decision sometime this week.
Millville Public Schools said they will continue special education services virtually this summer. The district began planning two months ago for the possibility of an in-person summer program for special education students but quickly found it wasn't feasible.
"You started to run into a lot of dead ends," said Steve Matusz, Millville's executive director of special services, including how to adhere to social distancing, finding enough staff and busing. "You get the air let out of you because no matter how hard you try, there's just so many variables and unknowns."
Kerri McGinley, assistant superintendent of the Atlantic County Special Services School District, which is part of the council, said the district's biggest barrier so far is how to get students to the program and home, as social distancing guidelines for buses would require more runs and a bigger fleet, and much more money from sending districts, which are now dealing with losses in state aid.
The state Board of Education on Wednesday unanimously approved a short-term relaxation of ru…
Susan Coll-Guedes, of Galloway Township, a parent of three children with varying degrees of special needs, and also a teacher in a different district, said she understands both sides of the issue.
While she would have preferred an in-person educational experience for her children, she knows the circumstances are unprecedented.
"We need human connection and one of the best ways of learning is through play and human connection and not having that was really depressing for our children," she said.
Coll-Guedes' oldest is 19 with multiple disabilities, including Down syndrome and autism, and attends a private school. Her two younger children are both on the autism spectrum and receive services through Galloway public schools.
EGG HARBOR TOWNSHIP — As schools around the state closed last week due to the new coronaviru…
Over the summer, Coll-Guedes' oldest child will return to an in-person program at his private school. She said she understands why some schools can't offer that.
"I know people want it, and I know we all need a break, but I don't see how it can be safely done having people who are medically fragile and trying to protect the most vulnerable," she said. "I feel like there is not enough information, guidance or lead time for people to really be successful."
Contact: 609-272-7251
Twitter @clairelowe