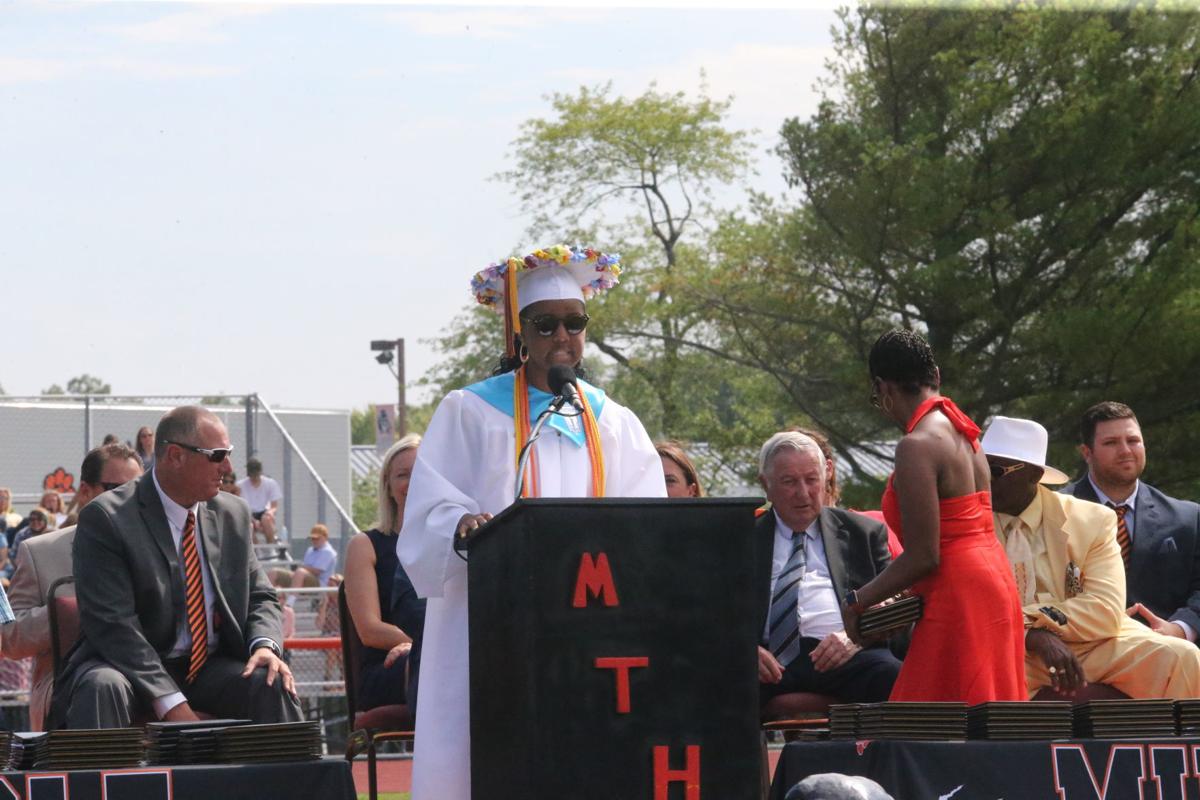 Within just a few hours of Gov. Phil Murphy announcing Tuesday morning that in-person graduation ceremonies will be allowed this summer, several area schools have made public their plans to hold outdoor commencements.
In a post to the governor's social media accounts, Murphy said he was easing restrictions to allow for outdoor graduation ceremonies for the Class of 2020 beginning July 6 so long as they comply with social distancing regulations in place due to the COVID-19 pandemic.
Middle Township High School was among the first to broadcast on Twitter its plan for a ceremony July 7 at Memorial Field, adding that more information was to come. St. Augustine Prep in Buena Vista Township and Wildwood High School also announced plans early on social media.
Wildwood Superintendent J. Kenyon Kummings said the district was initially planning a mobile ceremony June 16 but has opted to forgo those plans for a live event 6 p.m. July 6.
"We are currently reacting to the guidance that we have, so we will be working out the details regarding how to host the event in a manner that is consistent with the social distancing protocols that are in place," Kummings said.
Ocean City school officials said they were thrilled by Murphy's announcement and are planning a commencement for July 7 at Carey Stadium.
"This time-honored tradition is a true rite of passage for our Ocean City School District graduates and their families, and we are excited to be able to move forward and finalize plans for this event to take place on our school grounds," reads a statement from the Ocean City School District.
Since the governor issued several executive orders in March in response to the COVID-19 pandemic, including canceling large events, the question of whether and how colleges could hold commencements has been lingering.
In May, when Murphy announced that schools would be closed through the end of the academic year, he said his administration would work with districts to develop safe and creative ways to give the Class of 2020 a proper sendoff and subsequently issued guidance on virtual commencements, such as those already held by Stockton and Rowan universities, and "wave parades."
MAYS LANDING — Atlantic Cape Community College announced plans Monday to honor its 695 gradu…
State legislators, school boards and administrators, students and parents have been calling on Murphy to allow for in-person ceremonies, with three Toms River high school students going as far as to file a joint lawsuit against the governor over the legality of his executive orders.
"To the Class of 2020, I am proud to say that you will have your opportunity to join with your classmates and families to celebrate your graduation," Murphy said at his daily coronavirus briefing Tuesday.
He said some schools may have classes that are too large to accommodate everyone in one ceremony, but the goal is to ensure students receive a proper sendoff.
"Certainly, these will be graduations unlike any others," Murphy said. "We are equally as confident that no one will ever forget the way we celebrate the Class of 2020."
Murphy said health data will dictate guidance and promised to give districts plenty of time to plan. He also said the commencements will not be limited to high school or college ceremonies, paving the way for middle school graduation ceremonies. In additional guidance released Tuesday, the Department of Education noted commencements must be held only for graduation from middle school or high school, and not for other ceremonies that mark promotion from one grade to the next.
In a statement released later in the day that provided some additional insight into the guidance, New Jersey Education Commissioner Lamont Repollet said the state's approach was "wise" and "sensible."
"This plan balances our desire to recognize the accomplishments of our graduating students, while providing the necessary safeguards for their safety, as well as the safety of their friends, families and school staff," he said.
New Jersey Secretary of Higher Education Zakiya Smith Ellis added the state office will be working with institutions based on the new guidance "to help ensure healthy, safe celebrations for students and families."
Full guidance is expected to be released Wednesday.
Contact: 609-272-7251
Twitter @clairelowe
Concerned about COVID-19?
Sign up now to get the most recent coronavirus headlines and other important local and national news sent to your email inbox daily.