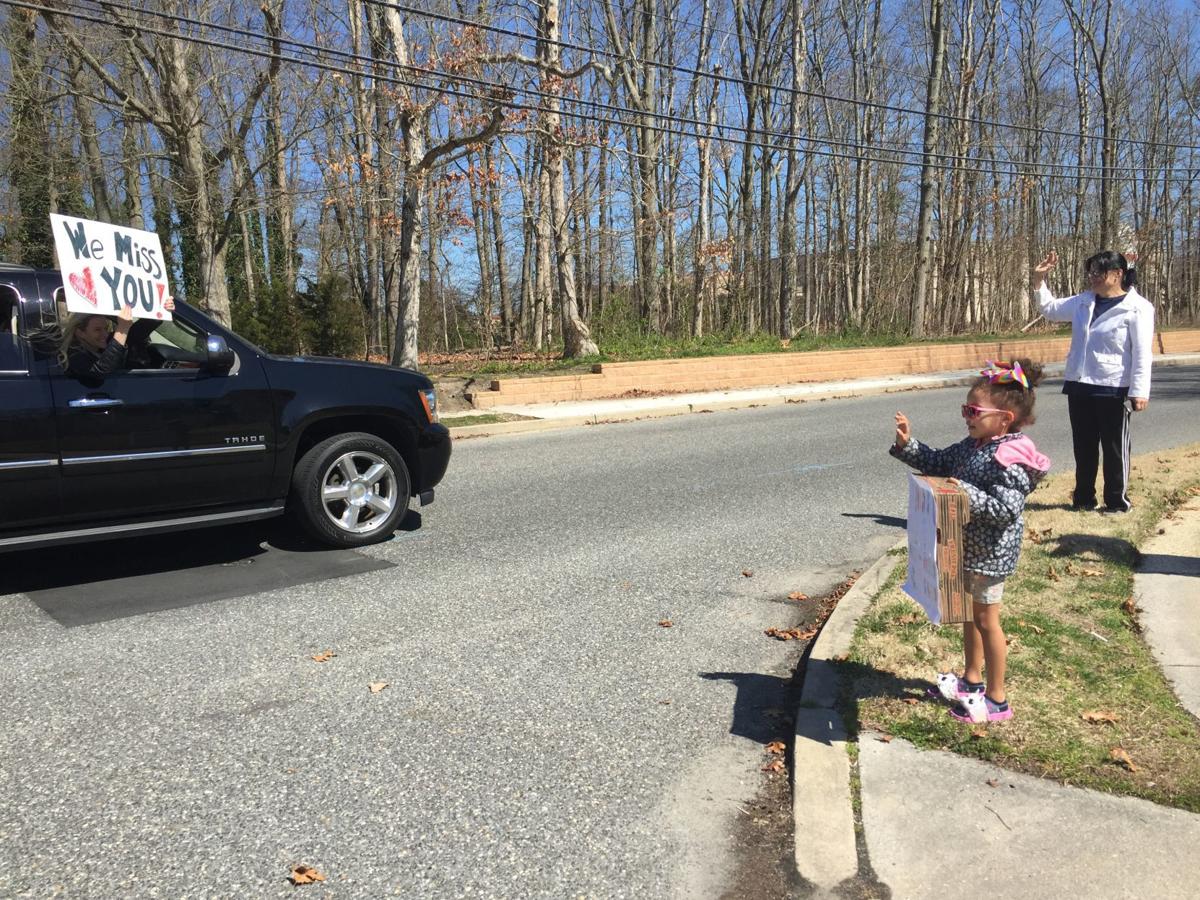 It's not that "wave parades" aren't permitted for celebrations during the COVID-19 crisis, but people cannot gather in one area, State Police Col. Patrick Callahan said Monday during the daily state coronavirus briefing.
Callahan, responding to a question regarding a memo to school officials late last week, said he wanted to clarify his intent.
"What we are discouraging — and the intent of my letter to the (Department of Education) — was directing students to gather at the front lawn of a school, at a football stadium, at a town hall, because what you're doing is inviting them to gather, which is in violation of the (executive order)," Callahan said.
This new form of parades, where participants drive in their cars on a preset route to celebrate events such as birthdays or graduations, was developed as a way to maintain social-distancing requirements but not forgo marking special occasions.
The letter, dated May 9, was included in a broadcast from the New Jersey Department of Education to school administrators that same day regarding virtual graduation celebrations.
"Recent events related to the COVID-19 pandemic have resulted in questions and concerns regarding celebrations planned to recognize students, as well as ceremonies intended to honor New Jersey school graduates of the Class of 2020," Callahan wrote. "While it is recognized that milestones such as graduations deserve the acknowledgement of the school and parent communities, it is critical to understand the need to acknowledge academic achievements in ways that do not compromise or endanger public health during the COVID-19 emergency."
The letter goes on to state that Executive Order No. 107, signed by Gov. Phil Murphy on March 21, directs New Jersey residents to remain at home with certain exceptions.
"In light of the components of Executive Order No. 107, and in the best interest of the health and safety of the public, in-person ceremonies, including graduations, all parades, including 'wave parades,' that invite people to gather at a certain location, proms, and other similar celebrations violate the enumerated conditions of the order, and should therefore be canceled or postponed until such time as these restrictions are lifted," Callahan wrote.
The Department of Education broadcast came just days after Murphy announced May 4 that schools would remain closed to students through the remainder of this school year.
At that time, Murphy extended his executive order declaring a public health emergency into June, which extends the stay-at-home order.
When asked by a reporter about the memo Monday, Callahan said he "knew it was coming." He said there was confusion and the guidance was directed at people who were out of their cars.
"We would never and we could not prevent vehicles driving by, let's say it's a senior and he or (she) is on their front porch with their parents," he said. "It's a great gesture to give that sense of solidarity, but when there's 50 people standing on top of each other on the curb of a hospital or in front of a high school, that's where the problem comes in."
Murphy added that the loss of graduations for high school seniors "stinks."
"There's no other way to put it," he said.
Murphy said the administration feels awful, but they have to make sure there are no unintended infections of others to celebrate the graduates.
Murphy said in his May 4 briefing that he was working with stakeholders to develop ways to properly recognize students who are graduating this year.
In the broadcast, Assistant Commissioner AbdulSaleem Hasan encouraged schools to develop virtual graduations for seniors streamed online or broadcast with pre-recorded student speeches.
"Consider reaching out to celebrities or public figures to record speeches or messages for seniors in your school district. If resources allow, your district may consider developing a virtual reality graduation, where within a virtual graduation environment, student avatars participate in a graduation ceremony," the broadcast suggests. "Schools can also consider asking members of the graduating class to take a leading role in the graduation ceremony."
Contact: 609-272-7251
Twitter @clairelowe
Be the first to know
Get local news delivered to your inbox!