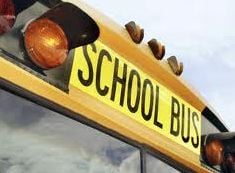 A national report card on education in America has ranked New Jersey third in the country for student performance and awarded it a B-minus for state education policy.
But the state received mostly D's for teacher-quality issues, leading the state's largest teachers union to question the validity of the report and its criteria.
The nonprofit American Legislative Exchange Council, or ALEC, released its 17th Report Card on American Education: Ranking State K-12 Performance, Progress and Reform on Tuesday. The politically conservative group bases its education policy grade on such criteria as state academic standards, access to public and private school choice and home schooling, and high-quality teachers.
New Jersey moved from 10th place to third in student performance based on the 2011 scores for low-income students on the National Assessment of Educational Progress, or NAEP, given to fourth- and eighth-graders. Massachusetts and Vermont were the top two states based on student performance, and both also scored poorly on teacher quality.
New Jersey improved from a C to a B- in education policy, largely due to improved state academic standards. The state has agreed to use new national Common Core Standards. The state's charter school law earned a C, and there have been legislative efforts to modify New Jersey's law.
New Jersey gets an A for home school regulations, because the state has none. Parents who choose to teach their children at home are not required to follow any state guidelines or curriculum.
The state gets its lowest marks in teacher-quality areas, including a D for delivering well-prepared teachers, a D+ for identifying effective teachers and a D+ for removing ineffective teachers.
David Myslinski, director of the Education Task Force for ALEC, said the teacher rankings are based on the National Council on Teacher Quality's report, which gave New Jersey a D+ in 2009 and is scheduled to release its new rankings Thursday. He said they also look at how American schools rank internationally, so even states that score well in student improvement nationally have room for improvement on a global scale.
"We want to make sure all students are taught by a high-quality teacher," he said.
But Steve Baker, spokesman for the New Jersey Education Association, said states in which students are performing well should be held up as models rather than criticized for political gain.
"If we are third in student performance, it calls into question the quality of the criteria they are using to judge teacher quality," Baker said.