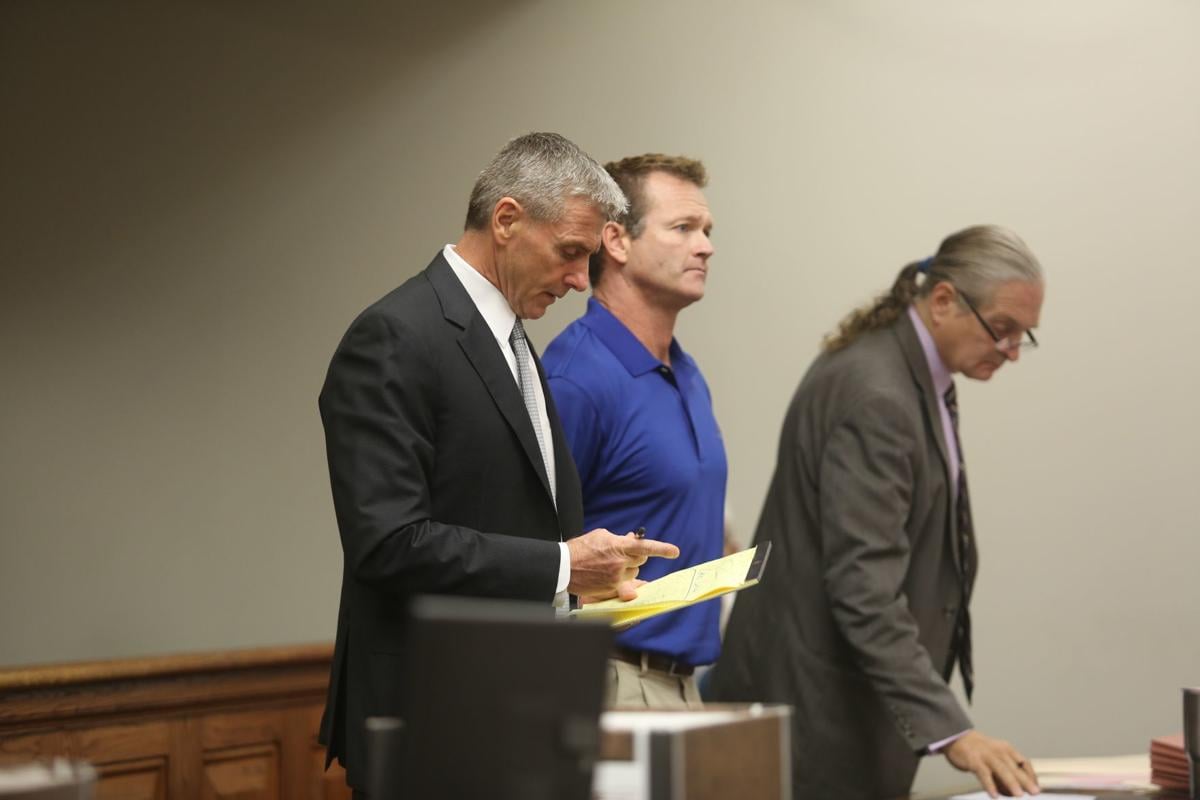 A former Mainland Regional High School teacher who pleaded guilty to exposing his genitals to a coworker while working as a lifeguard last summer had his teaching certificates revoked last month by the state Board of Examiners.
Christopher Denn, who pleaded guilty to charges of criminal sexual contact in February, agreed to relinquish his certificates "with the force and effect of a revocation," according to an order from the State Board of Examiners dated June 26.
Denn, 48, was accused in August 2019 of exposing his genitals to a coworker while working as a lifeguard on Ocean City's beach July 29 of that year.
His accuser, a fellow lifeguard who was not identified, told coworkers Denn exposed himself and fondled his genitals in front of her at 2 p.m. on the Surf Road beach in a lifeguard stand with 300 to 500 beachgoers present.
LINWOOD — Christopher Denn, the Mainland Regional High School teacher accused of exposing hi…
He was arrested Aug. 9, 2019, and charged with criminal sexual contact and lewdness and was indicted on those same charges in January, pleading not guilty.
Denn entered a guilty plea in Cape May County Superior Court in February to charges of fourth-degree criminal sexual contact and was sentenced May 12 to one year of probation by Judge Joseph Levin. Denn was represented by John Tumelty.
Denn resigned from his position as a physical education teacher at Mainland on Jan. 2, the school's business administrator told The Press earlier this year.
In addition to his teaching position, Denn is a former swimming coach at other schools in the area. He won The Press' girls swimming Coach of the Year in 2015 as the coach for Oakcrest High School and in 2008 as the coach for Egg Harbor Township High School.
Staff Writer Molly Bilinski contributed to this report.
Contact: 609-272-7251
Twitter @clairelowe