The school year has begun, and with it has come many, many changes and concessions to the ongoing COVID-19 pandemic. Here's how some students, teachers and parents are adapting to virtual classes, masks, deep cleaning and social distancing.
Harrison Gilbert, St. Joseph Regional School, fourth grader
Harrison was excited to return to school and see his friends and teacher. The Catholic school has full-time in-person instruction with students and staff wearing masks and face shields. Plexiglas has been installed around each student's desk, and social-distancing stickers are placed on the floors in the hallways.
While he's not a fan of wearing a mask, he understands the importance of it.
"I don't really like it … but it makes me feel safe," he said, adding the Plexiglas around his desk also gives him an added sense of safety.
Given that we have to wear masks everywhere we go, Gilbert said he's used to wearing it. It doesn't feel weird.
And what is he most excited to do once the pandemic is over and masks are no longer required?
"Play with my friends and don't have to social distance," he said.
Meagan Howard, St. Joseph Regional School sixth grader
Meagan misses being around her friends and teachers, "and just being here at St. Joe's."
Like Harrison, she's used to wearing a mask and keeping a distance from others.
"I forget every now and then, but overall it's very easy," she said.
And aside from being back to school, she's looking forward to learning about the solar system this year and other lessons related to science.
After the pandemic is over, she's excited to "have a normal lunch again."
"I really like sitting close to my friends and getting to pick where I sit (during lunch)," she said. "(Now) we're just in our classrooms and our seats at our normal desks."
Joe Rock, Pinelands Regional High School teacher
Rock is teaching four days in person and one day virtually. On Wednesday, the day he holds a virtual class, he had to adapt quickly.
"Dad, there's water dripping from the light fixture," Rock's son informed him during the class. "There's water all over the air hockey table."
Rock, a marine science and biology teacher, quickly turned to his virtual class and said, "Alright guys, here's what we're going to do today, look over it, I'll talk to you later."
Turns out water from his refrigerator leaked all night and through the basement ceiling.
"So that was the start of virtual day," he said. "And then the puppy was barking during the last period."
Rock prefers in-person instruction but said he doesn't mind virtual learning.
"But it's hard to connect with the kids because it's on the screen," he said. "Teaching isn't about the transfer of knowledge, it's about the connections. It's more of an art than it is a science."
He's making the most of the hybrid schedule. At one point, with all eyes on him, he felt like he was hosting a television show.
"Like I was Bob Barker on 'The Price is Right,'" he joked. "I said to one class, 'Listen, we've got plenty of tickets to Thursday's show.'"
Alexa Sepulveda, H.Russell Swift Elementary School teacher
Sepulveda has different signs she holds up for her Egg Harbor Township kindergarten students to remind them to click the mute button. The school district started the year with all-remote learning and plans to begin a hybrid model in late October.
"Despite being virtual, we had such a fun first day," she said. "I wanted to start our day with sharing, so we kicked off our morning by sharing names and a fun thing about ourselves. The kids loved it."
It did take the students a little while to warm up, but once they felt comfortable, they were excited to share everything with the class.
"I have signs that I hold up to mute and unmute (their microphones) just so they have visual cues, but for the most part they got it," she said. "I think the problem was they were so excited to share things that they were forgetting to unmute before they talk."
And while virtual learning went well, she missed the excitement of the first day.
"You can feel it through the computer screen, but it's just a little bit different," she said.
Allison Umphlett, Egg Harbor Township High School freshman
Like she would for a regular school day, Umphlett gets up at 6:15 a.m. and gets dressed as if she were headed to the bus. Instead, she stays in her bedroom and logs into class from there.
She has a schedule for virtual learning. Most of her instruction is done in the morning, then she goes for a run and eats lunch before finishing up assignments in the afternoon.
The first day of virtual learning wasn't too challenging, she said, as the teachers were very clear about what to expect. While she's disappointed she missed out on the first day of high school in person, she believes she'll eventually get that experience once the school transitions into a hybrid model.
She misses in-person instruction because of the interaction with people and the overall high school experience.
"I personally want to go back because I'd like to see all of my friends," she said. "And I like to see and get to know the teachers face to face."
Adeline Umphlett, Egg Harbor Township High School junior
Adeline feels virtual learning is safer for everyone right now.
"But when we do go to hybrid, I feel like it would be preferred because everyone's mental health right now is down in the dumps," said Adeline, Allison's sister.
Instruction is easier in person as well, she added, explaining that subjects such as math would be easier to learn face to face.
"But I feel like the videos (the teachers) are putting up are really good," she said.
While she's unsure how virtual learning will go, she's hopeful instruction will go smoothly until they can all meet in person again.
Like her sister, she misses interacting with her friends and teachers.
"I feel like learning that way was one of the things that kept us going throughout the school year," she said. "But the teachers are doing a lot to make us feel like we're in the classroom."
Amber Umphlett, mother of two high school students
The mother of Allison and Adeline, Amber trusts her daughters are sticking to their school schedules.
"We had some practice in the spring, and we learned very quickly that a schedule is very important," she said. "We even prepped a lunch menu, and we'll pack it the night before as if they're going to school. All they have to do is get it out of the refrigerator and eat it."
She works both in-office and virtually, but when she's at work she and the girls have an accountability system where they check in with each other.
"I'm a tough cookie, and my girls know that I check in with their teachers," she said. "I let them know that my girls are under the understanding that if they don't log on and they miss class that I'm the principal now. I can do in-home detention."
As a parent, she said it's important to have open lines of communication with her children, no matter what age, to check in with them about their school work.
She had mixed emotions about her daughters starting the school year virtually. For social and emotional reasons, she wished they would have returned to in-person instruction.
"But with everything happening, if this is what the district feels, I feel that they know what's best," she said. "We look at it a lot as the glass half full instead of half empty."
Shannon Crawford, Saint Joseph's second-grade teacher
While Crawford is teaching in person, she has some students getting their instruction online.
"It's a little overwhelming, but it's going fine," she said. "And they're all trying to get to know each other and deal with the new normal. We're doing it, and it's definitely able to be done."
In the spring, when all schools went virtual, she missed the connection she made with her students in person.
"I'm a hugger," she said. "It's still difficult because I can't hug them, so I'm missing the same thing."
While she was a little apprehensive about returning to school full time, she feels safe with all of the safety guidelines in place.
"The kids are wearing masks and the shields, so I feel like we're covered," she said. "I don't feel uncomfortable, which I was kind of afraid might happen, but I'm good."
There have been no issues with kids keeping their masks and shields on, she said, adding it's harder for her to teach with everything on her head.
"They're fine, they are doing a really great job," she said of her class. "They're doing better than me. It's me that has to adjust."
091020_nws_firstdaywwc228.JPG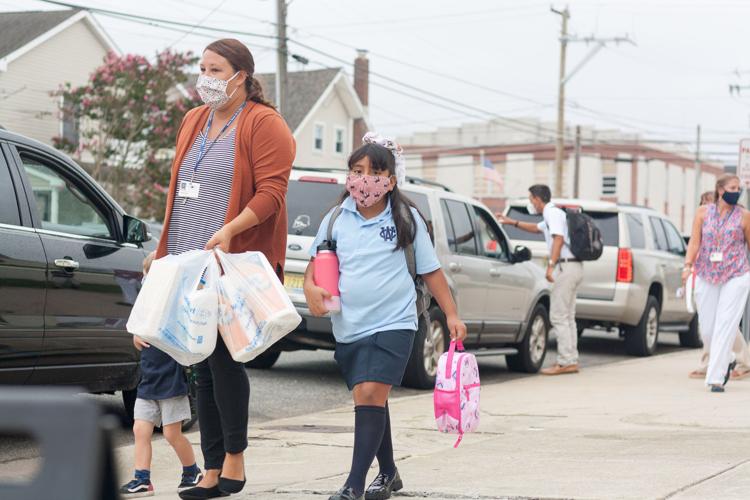 HIDE VERTICAL GALLERY ASSET TITLES
091020_nws_firstdaywwc232.JPG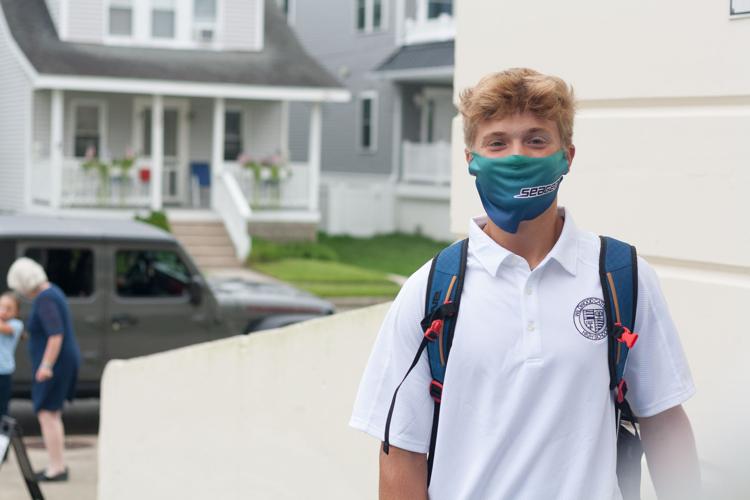 091020_nws_firstdaywwc234.JPG
091020_nws_firstdaywwc233.JPG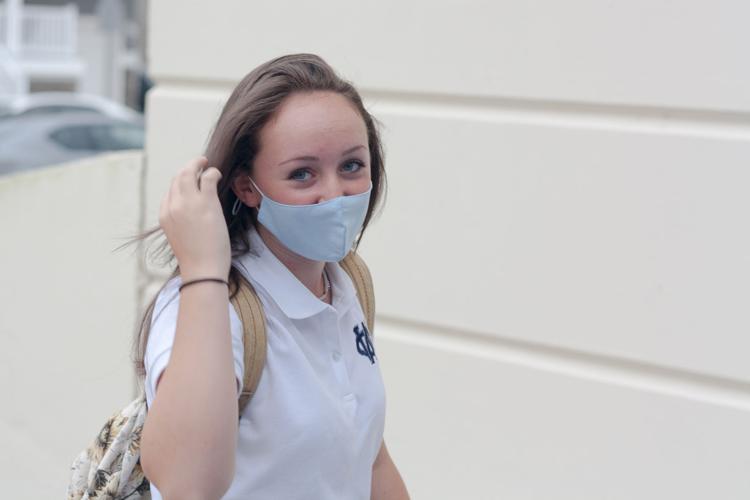 091020_nws_firstdaywwc230.JPG
091020_nws_firstdaywwc231.JPG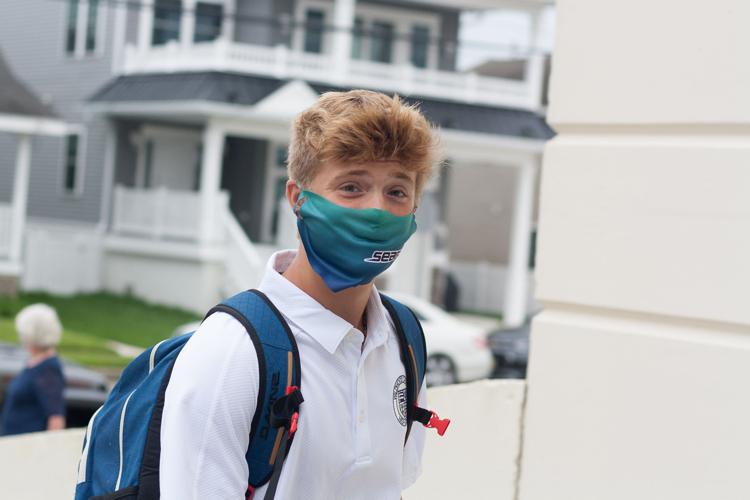 091020_nws_firstdaywwc229.JPG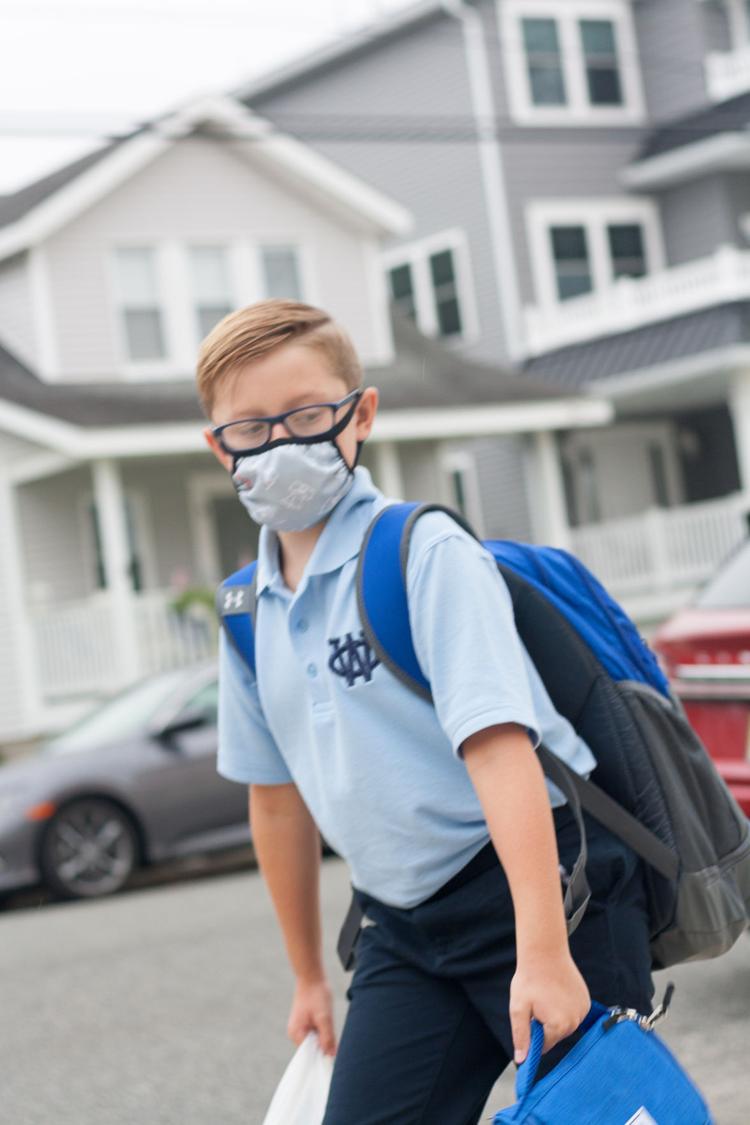 091020_nws_firstdaywwc226.JPG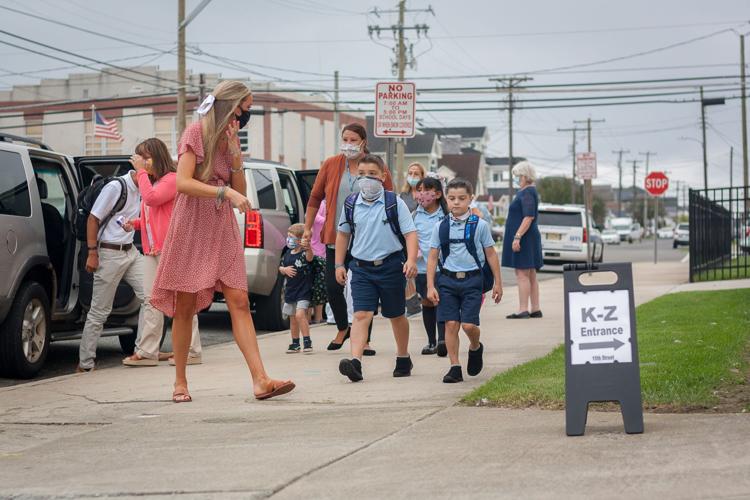 091020_nws_firstdaywwc227.JPG
091020_nws_firstdaywwc224.JPG
091020_nws_firstdaywwc225.JPG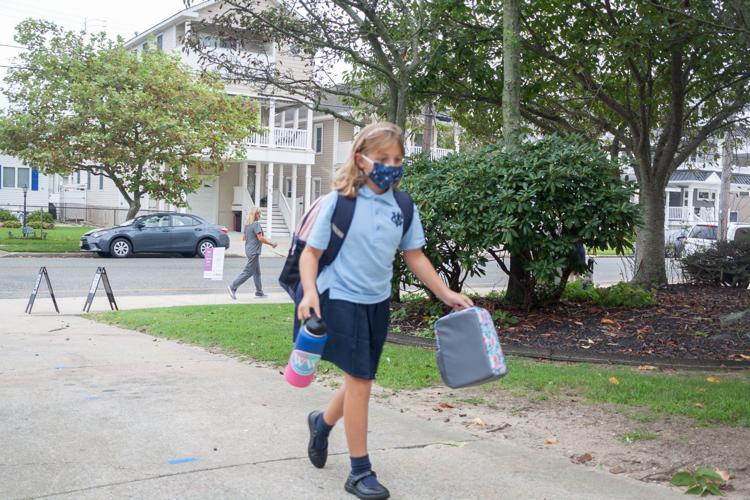 091020_nws_firstdaywwc223.JPG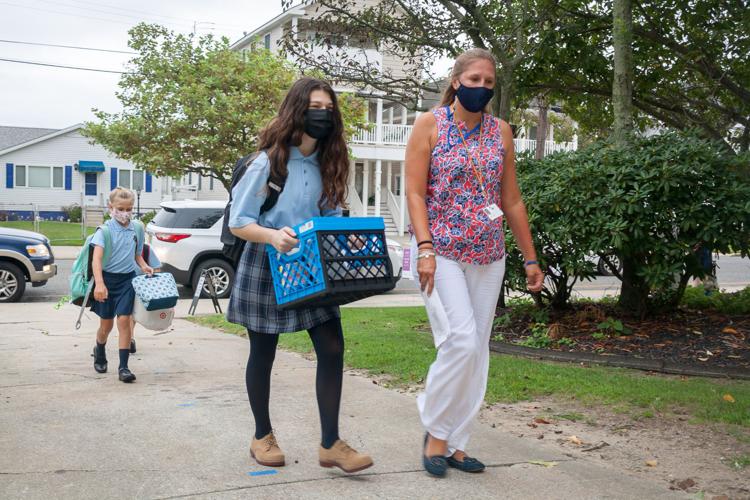 091020_nws_firstdaywwc221.JPG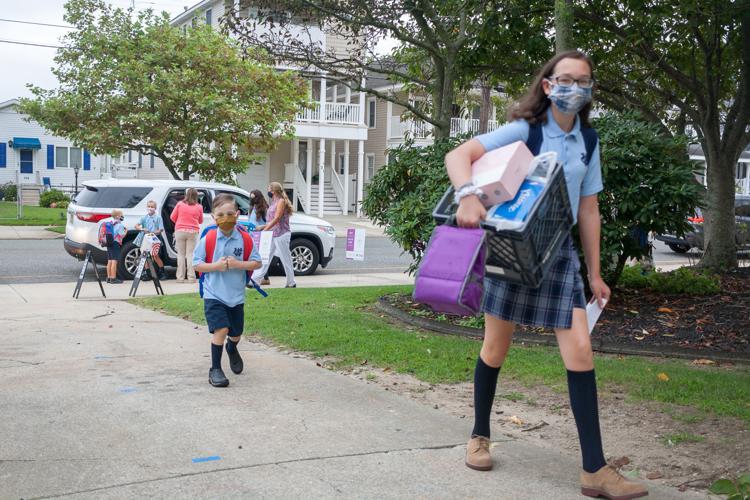 091020_nws_firstdaywwc222.JPG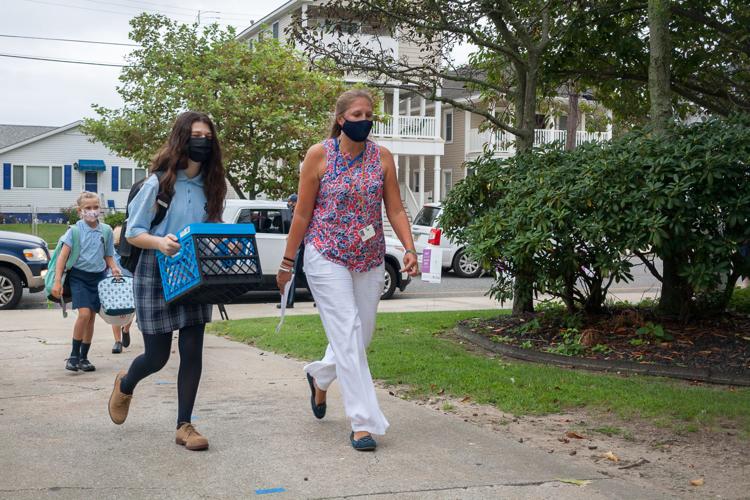 091020_nws_firstdaywwc220.JPG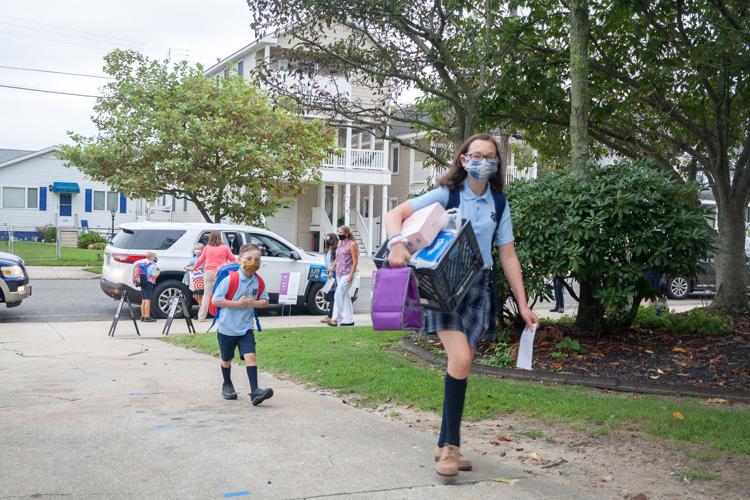 091020_nws_firstdaywwc218.JPG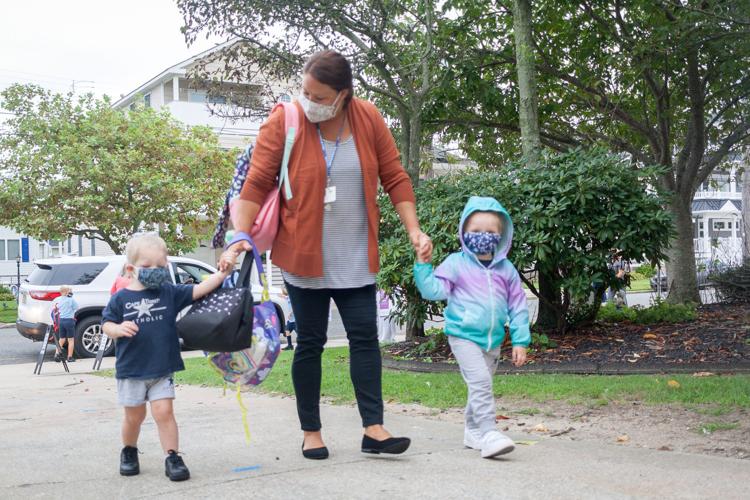 091020_nws_firstdaywwc219.JPG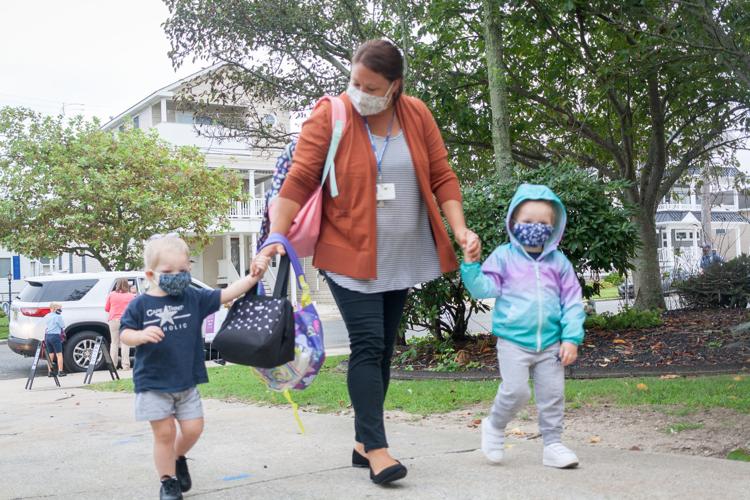 091020_nws_firstdaywwc216.JPG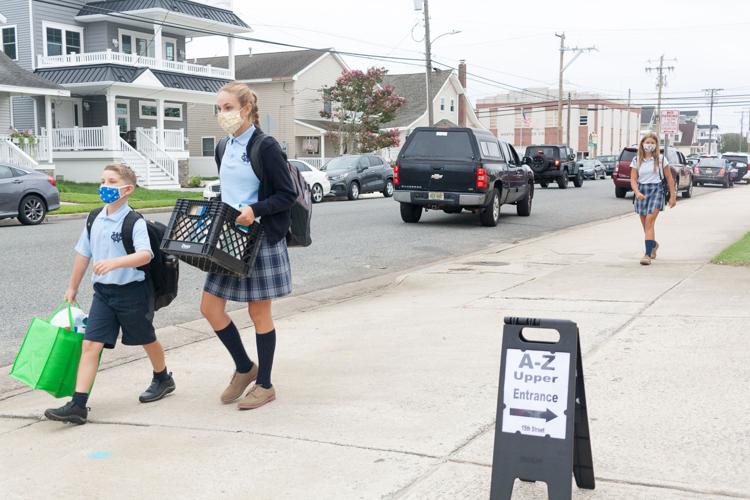 091020_nws_firstdaywwc217.JPG
091020_nws_firstdaywwc215.JPG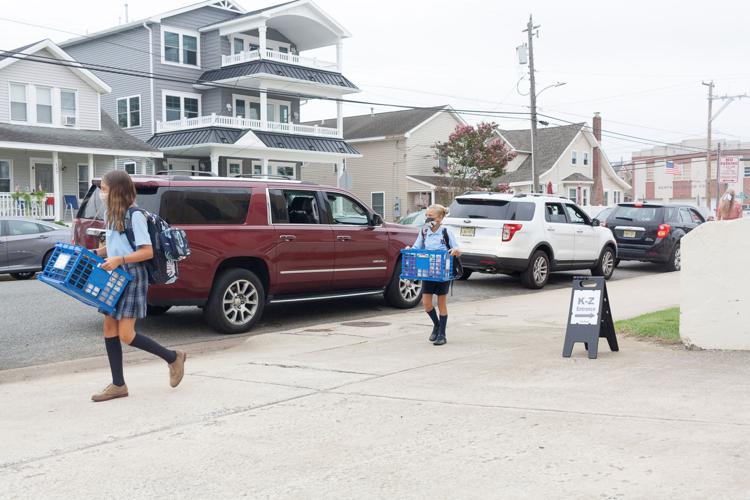 091020_nws_firstdaywwc213.JPG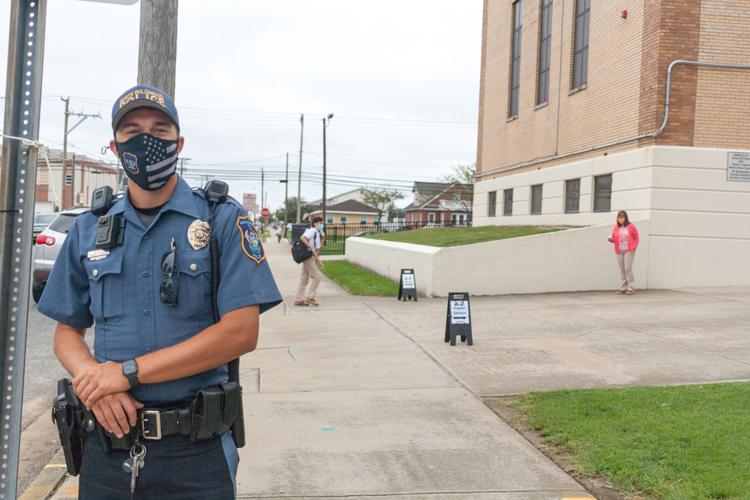 091020_nws_firstdaywwc214.JPG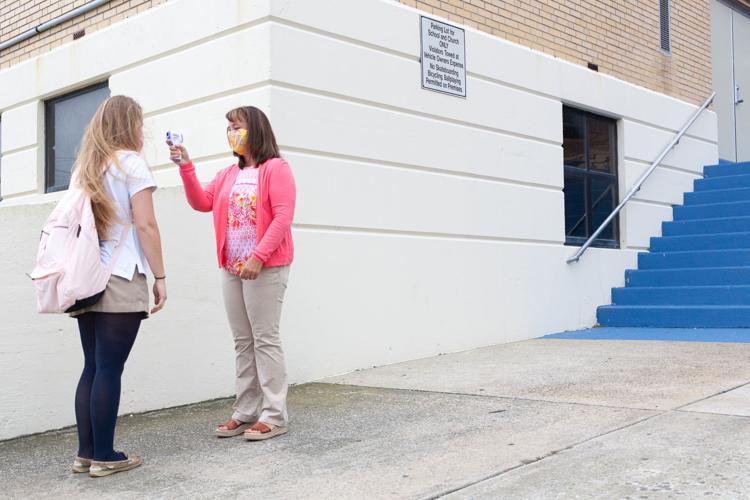 091020_nws_firstdaywwc211.JPG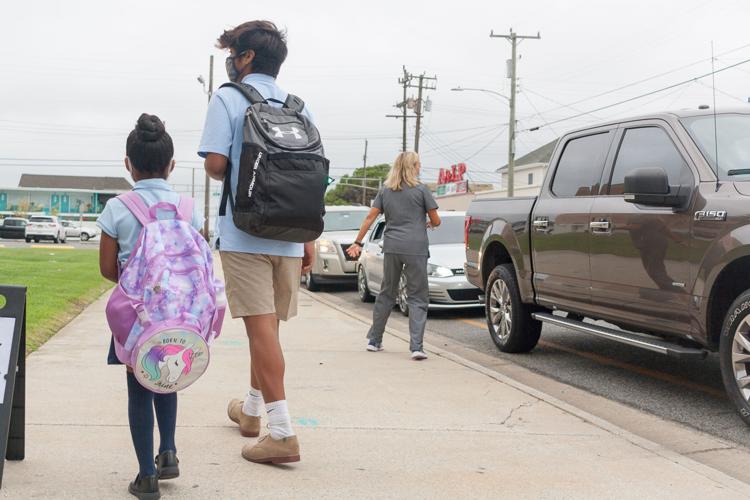 091020_nws_firstdaywwc212.JPG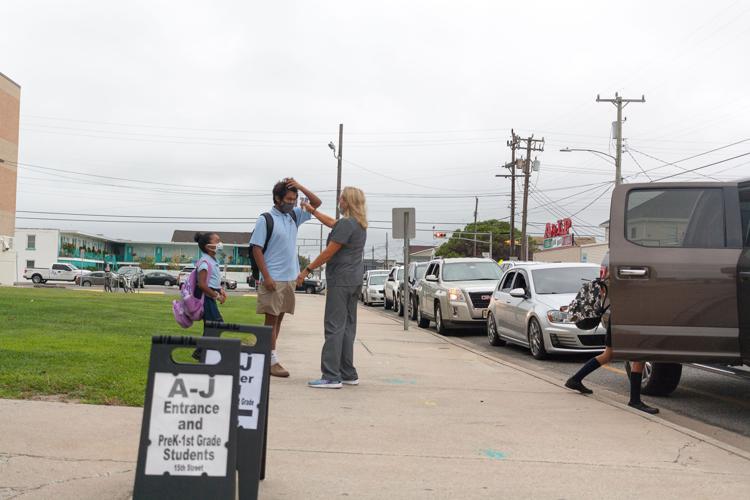 091020_nws_firstdaywwc209.JPG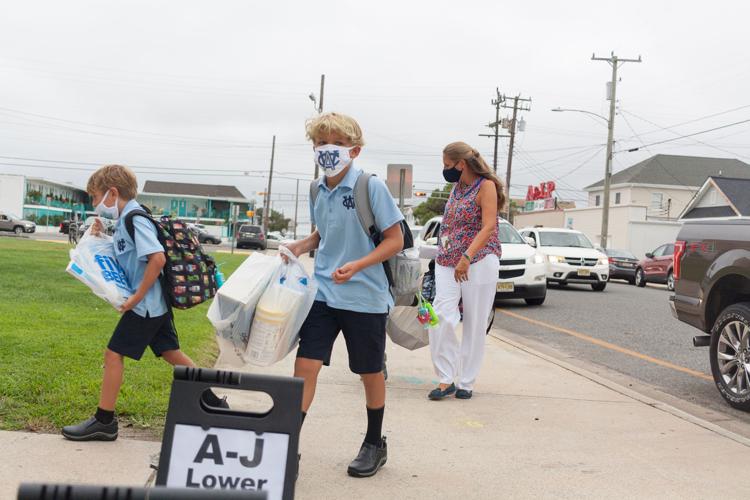 091020_nws_firstdaywwc210.JPG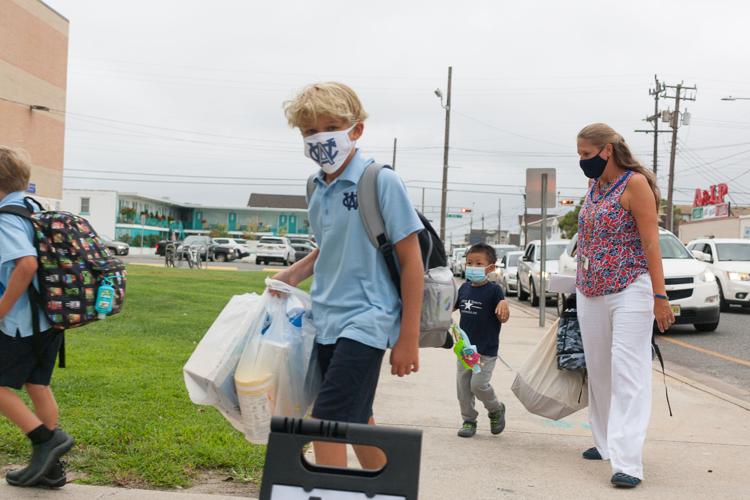 091020_nws_firstdaywwc206.JPG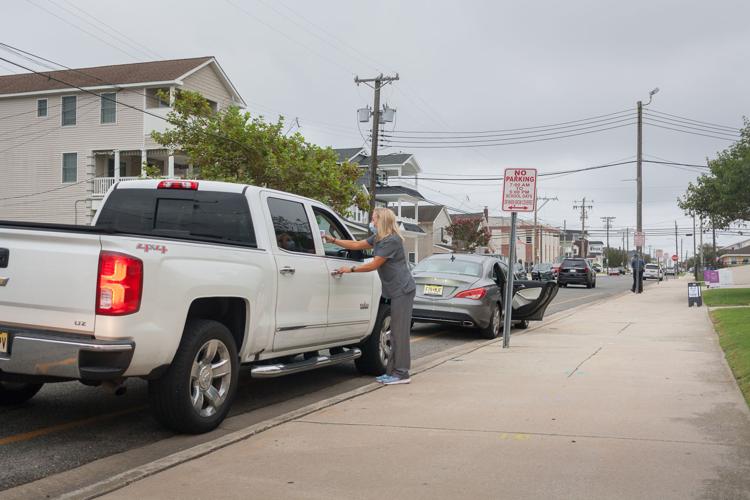 091020_nws_firstdaywwc207.JPG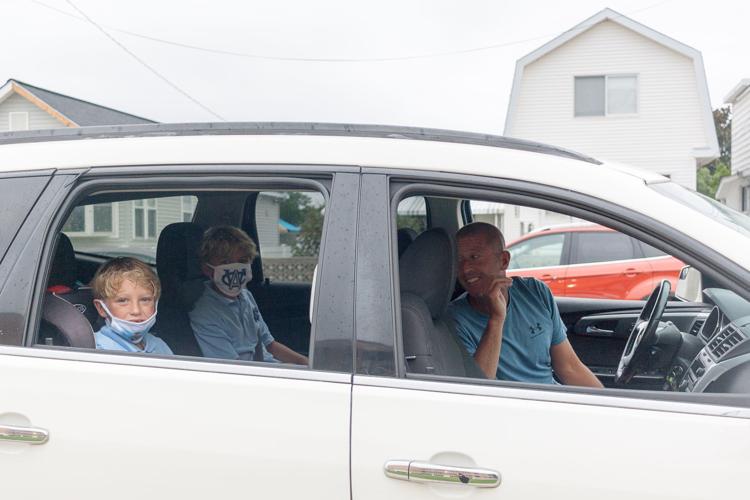 091020_nws_firstdaywwc208.JPG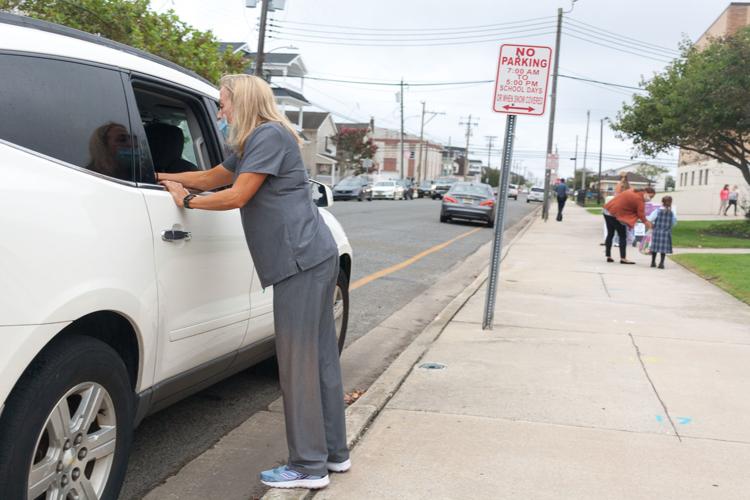 091020_nws_firstdaywwc204.JPG
091020_nws_firstdaywwc205.JPG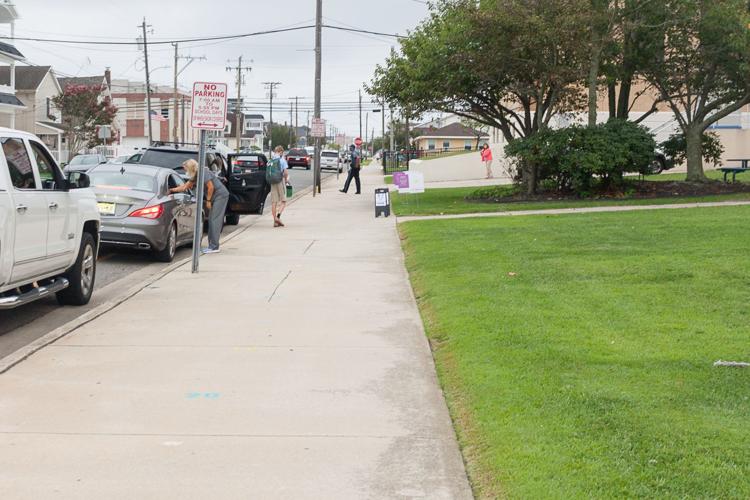 091020_nws_firstdaywwc202.JPG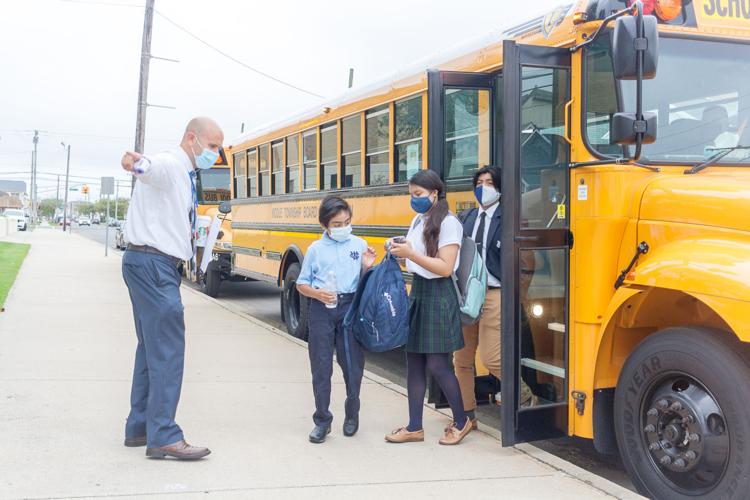 091020_nws_firstdaywwc203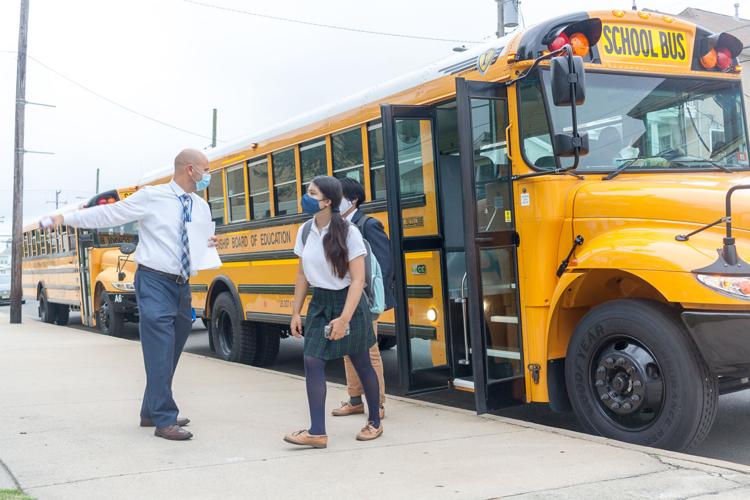 091020_nws_firstdaywwc201.JPG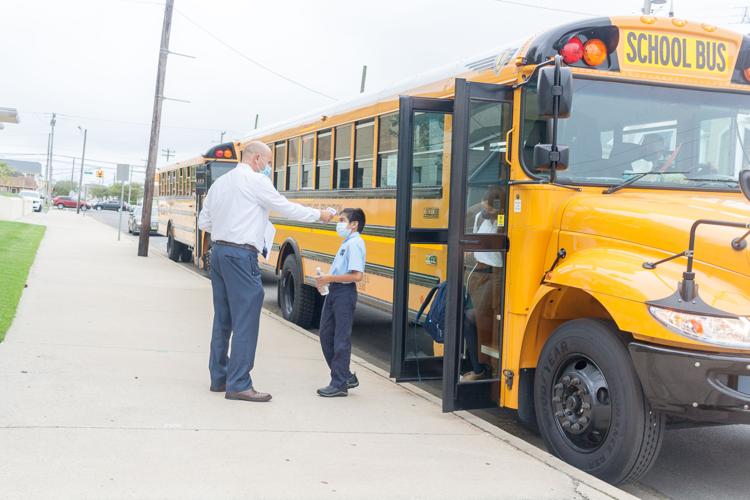 091020_nws_firstdaywwc199.JPG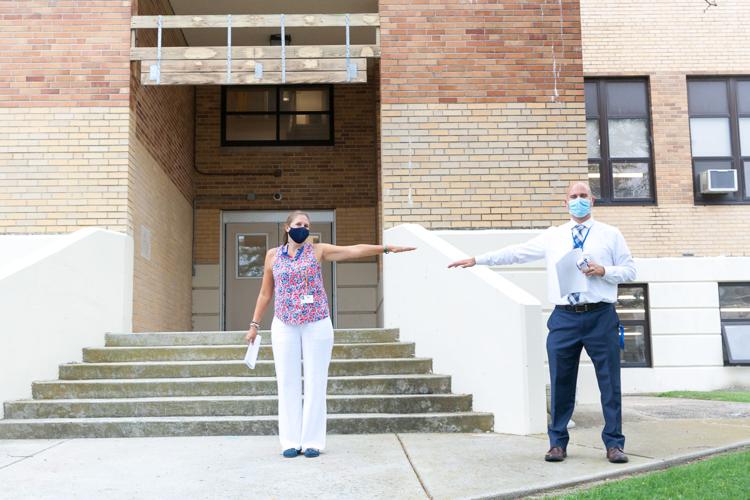 091020_nws_firstdaywwc200.JPG