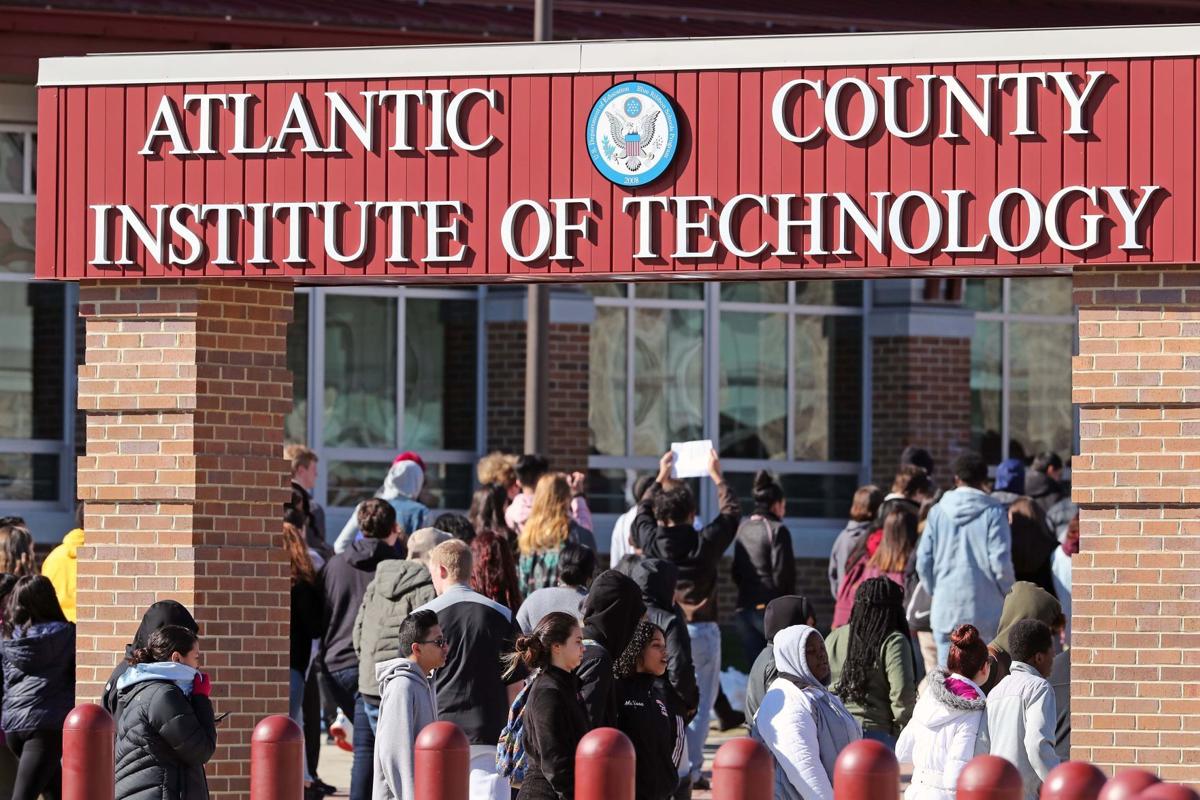 Local and vocational school leaders are at odds again over planned growth at Atlantic County Institute of Technology, which draws enrollment and funding from its sending districts.
On Monday, the Greater Egg Harbor Regional High School District's board unanimously supported a resolution calling for ACIT to "immediately cease" plans to expand until a comprehensive review of the local impact was completed, including local schools' input.
"Our district has sought to open a dialogue regarding enrollment at the vocational school with no success," Greater Egg Superintendent John Keenan said Friday.
For ACIT Superintendent Phil Guenther, the vocational school is simply following its core mission: to address the workforce needs of Atlantic County.
"We are sensitive to the concerns expressed in this resolution and to input from all our sending districts," Guenther wrote in a written response to the media. "The view that our district is having an adverse financial impact on other school districts in the county fails to consider our unique mission. ... The proposed expansion plans are in complete alignment with Atlantic County's Economic Development Strategy and Action Plan."
The fight over enrollment between ACIT and Greater Egg has gone on for several years. In June 2018, Guenther and ACIT business administrator Lisa Mooney attended a school board meeting at Greater Egg to talk about the issues, but there has been no resolution or discussion since, Keenan said last week.
At that meeting, Guenther said ACIT would continue to increase enrollment.
The vocational district plans to apply for a 75% matching grant from the state, approved by state voters in the November election, specifically for career and technical education expansion. Guenther said that through the grant, ACIT plans to add programs for aviation maintenance, autobody repair, diesel technology, welding, and heating, ventilation, air conditioning and refrigeration.
The school also plans to expand courses in construction grades, culinary arts, medical and dental, and health, science and medicine.
The expansion would add about 400 more students to ACIT's current enrollment of 1,706, requiring an additional cafeteria, gymnasium, classroom space and outdoor space.
Guenther said that it is more cost-efficient to house the career and technical programs in one facility because they are equipment-intensive.
"There is strong demand for the career and technical education programs that we offer as evidenced by the number of students that we are forced to turn away each year," he wrote.
Drawing students from throughout the county, ACIT's largest number of students come from the Greater Egg district — Mullica, Galloway and Hamilton townships and Egg Harbor City — and its sending district, Port Republic, at 459.
Atlantic City and its sending districts — Margate, Ventnor and Brigantine — send 393 students, and Pleasantville and its sending district, Absecon, send 383 students.
For Keenan, the argument is not only about money — although the district spent more than $4 million last year to send students to ACIT — it's also about programming and fairness.
"We support the need for vocational programs in our county, yet ninth, 10th and 11th graders are not permitted to enroll in the vocational program," Keenan said, pointing to ACIT's admissions process, which only accepts incoming ninth graders.
Greater Egg argues that ACIT has never discussed plans for enrollment with sending districts or backed up its plans with data on need or financial impact on such expansion.
Guenther said he made a presentation about the proposed expansion to all of the superintendents in Atlantic County at an April meeting and provided each superintendent with a copy of the presentation to share with their boards.
Greater Egg's resolution states that Atlantic County itself has been suffering from a population decline over the last decade, and noted that the state bond referendum for the career and technical education expansion failed in Atlantic County.
"We are very proud of our vocational school district in the county. They offer exceptional programs," Keenan said. "We seek to cooperate with their vocational school district board and manage enrollments that are more fair and in line with other district goals."
Contact: 609-272-7251
Twitter @clairelowe