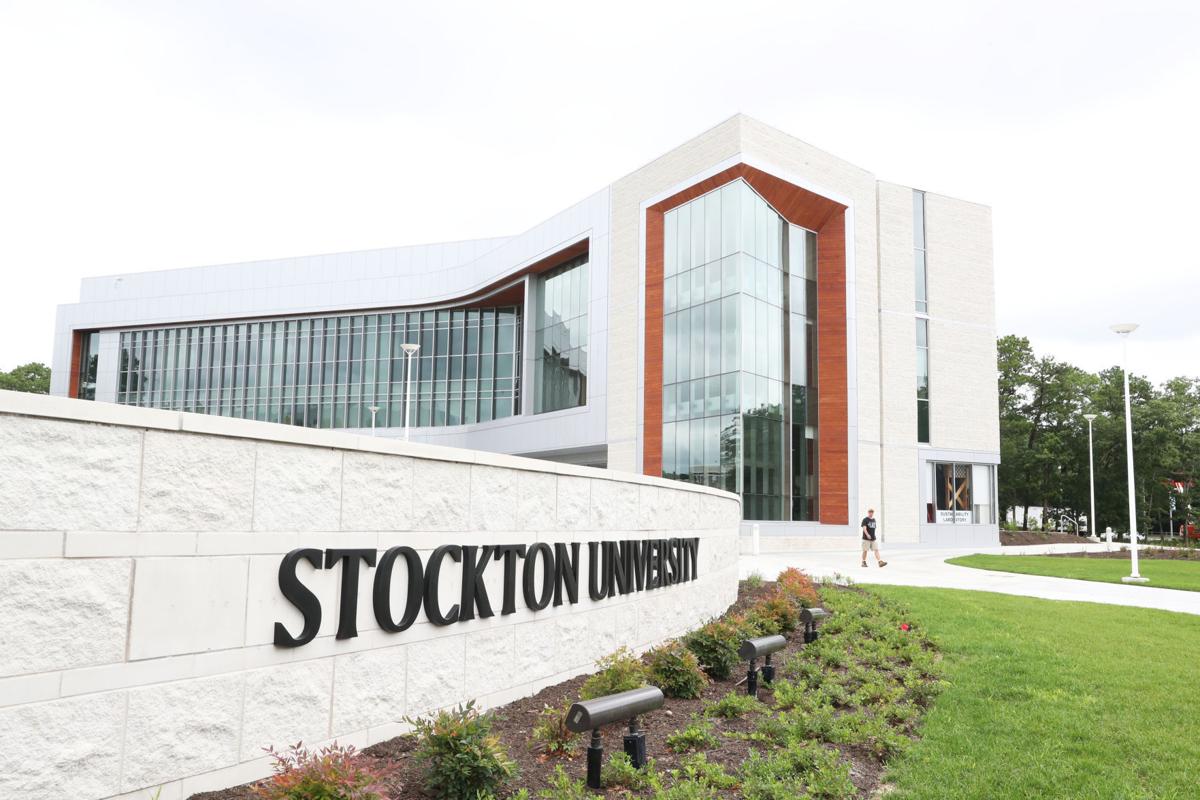 A former Stockton University student is claiming that in October her resident assistant sexually harassed and assaulted her and locked her in a closet for 10 minutes, and that the college didn't move fast enough in its response.
According to the suit, filed Tuesday in federal court, the plaintiff is claiming that although the college initiated an investigation, it did not proceed fast enough, causing the plaintiff extreme stress and to transfer to another college.
This is the ninth lawsuit filed against Stockton since July alleging sexual assault by a student and negligence by the college in its response. Since then, only one person has been criminally charged.
Stockton spokeswoman Diane D'Amico confirmed the defendant in this case was a student at the Galloway Township college but is no longer a resident assistant, or RA. She said the college has not yet been served with the suit.
A Wildwood bartender and Stockton University graduate was sued for the third time over alleg…
The state Attorney General's Office, which is representing Stockton in its eight other assault suits, declined to comment.
The suit was filed by attorney Robert Fuggi of Toms River, who represents the eight other former Stockton students who claim they were assaulted while attending the college.
Fuggi did not respond to a request for comment. The Press is attempting to contact the student accused in this case.
The sexual misconduct was one of several incidents reported since September, according to the Stockton police crime log. There were five reported sexual assaults, only one of which resulted in an investigation at the request of the victim; two incidents of criminal sexual contact, both of which were investigated; and five reported incidents of fondling, three of which did not result in an investigation at the request of the victim. For all of these crimes, some of the incidents reported were from prior years.
MAYS LANDING — A man accused of inappropriately touching a woman, recording the interaction …
According to the document, the plaintiff in the case, identified as J.T., says she began attending Stockton as a freshman in 2017 and lived on campus through December 2018 before transferring to Rowan University as a result of her alleged assault.
In the 31-count lawsuit, the plaintiff claims that during her sophomore year, her RA was heavily intoxicated and exposed his genitals to her and others during a small get-together in October.
In another instance that month, she says the RA was again heavily intoxicated during a party Oct. 19 in the dormitory in which they both lived and grabbed her breasts while yelling "equal rights" when she walked by. That same night, she claims the RA and another person pushed her into a closet and held the door shut for 10 minutes. When she was released, the plaintiff says, the RA pushed her against a wall and assaulted her again by rubbing himself against her repeatedly. She said she immediately left the party and went to her parents' home.
A 2015 Stockton University graduate named in two civil suits alleging sexual assault will ha…
According to the lawsuit, the following Tuesday, J.T. went to the Stockton Women's Center and scheduled a meeting with Laurie Dutton, the center's director, to begin a Title IX investigation and file a cease-and-desist letter against her alleged assailant. Title IX is the federal law that ensures students attending colleges that receive federal funds be free from sex discrimination while pursuing their education and is often associated with campus assault cases.
After her meeting, the plaintiff claims she was told the RA met with Stockton officials and admitted to the assault. A police report was filed Oct. 30 by the plaintiff alleging false imprisonment and sexual assault.
In November, the Title IX hearing began and the plaintiff met with Dutton and Amy Jones, director of the college's Office of Student Rights and Responsibilities and deputy Title IX coordinator. She claims she met with Jones just once after that but was not kept apprised of the investigation. She says she was able to compile information about the investigation from others who were called in as witnesses.
A former Stockton University student named in two civil suits alleging sexual assault was in…
The lawsuit claims the plaintiff developed severe anxiety and depression due to the delays and lack of information from the college regarding the investigation.
"J.T. felt that Stockton did nothing," the lawsuit states.
She claims help for her depression and anxiety was not offered to her and in January she was diagnosed with post-traumatic stress disorder because of the assault.
The lawsuit also states that when she emailed Dutton for an update on the case, she was told "the case was being pushed off for a third time because people were not showing up to sign off on their official statements," the suit states. It says Dutton encouraged the plaintiff to contact the witnesses and ask them to attend their meetings.
"This was clearly a way for the Stockton University administration to delay or bury the sexual assault," the suit states.
TRENTON — Hoping to prompt colleges and universities to take more action against sexual assa…
D'Amico said she could not comment on whether the Title IX investigation was still active due to federal regulations prohibiting it.
On the section of Stockton's website regarding administrative investigations into Title IX claims, it states: "There is no fixed time frame under which Stockton must complete an investigation." It also states that the college would make "good faith efforts" to complete the administrative investigation and hearing in 60 days, but it may be extended.
Since the first lawsuit was filed, Stockton has attempted to increase awareness of sexual assault on campus and in the fall rolled out its "Culture of Respect" initiative and website that includes resources on sexual assault and other issues.
D'Amico said other steps taken to address sexual assault on campus include providing resources for a 24-hour sexual assault hotline for Stockton students; developing an app that provides students with awareness of sexual violence reporting and resources at Stockton; and providing enhanced education for new students about sexual violence.
Other lawsuits against the college also claim Stockton was negligent in its response to the assaults. A defendant in two of the lawsuits, Zachary Madle, of Wildwood, has been indicted on criminal charges related to the alleged assault of the first plaintiff to come forward, identified in court papers as M.R. Madle, who was not involved in this latest case, will next appear in court later this month.
Be the first to know
Get local news delivered to your inbox!