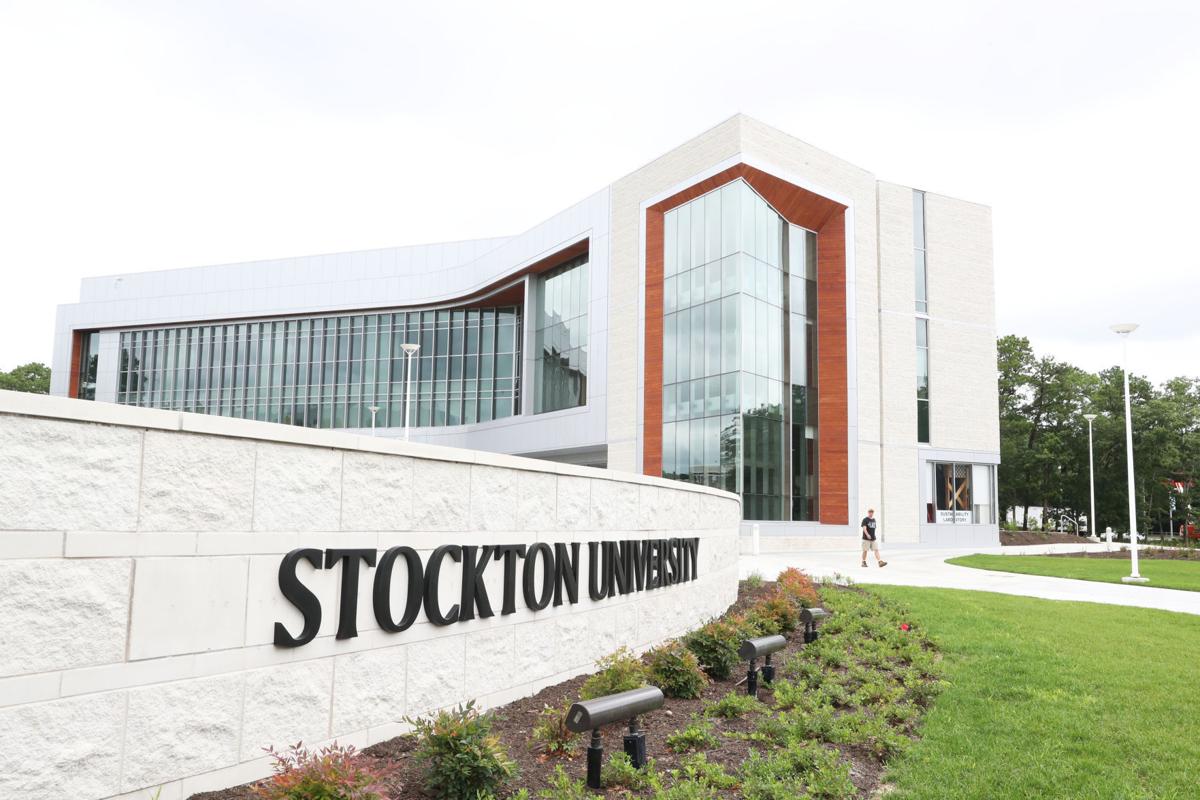 College-bound high school seniors and juniors won't be taking traditional college tours this spring, and incoming freshmen and transfer students won't be heading to campus to visit with admissions or take a placement test as campuses remain closed across the state due to the spread of COVID-19.
During what is usually prime time for college signings, campus tours and attracting new students, college admissions officials are pivoting toward new ways to reach potential students and moving services online.
"This changes education. This changes everything. This thrusts everyone to use technology and feel comfortable about it," Rowan University spokesman Joe Cardona said.
Rowan and Stockton universities are now holding virtual campus tours, online instant decision days and social media meet-ups to promote their institutions.
"We have replicated our in-person activities to online," said Bob Heinrich, chief enrollment management officer for Stockton. "What we've been communicating with the students who have been accepted for the fall is providing small snippets of programming online that we would traditionally deliver in person, with the ability for them to engage with us through a video conference and ask questions of our team members."
Admissions officials introduce students to the website and share virtual tours of the housing facilities, which were recorded prior to the COVID-19 outbreak.
"The gifts that we would traditionally give to a student in person, like a T-shirt they would wear on college signing day, we've actually been mailing to our committed students to replicate what they would have gotten in person," Heinrich said.
Even placement testing has moved online, he said.
Cardona said Rowan has begun virtual tours "with a twist" during the closing. Last week, it hosted a tour of its engineering department on Instagram.
"It's not your traditional virtual tours. We'll have different students taking you through the buildings. A lot of stuff on Instagram, making it more human. To supplement that, we're having faculty film themselves giving messages to students," Cardona said.
Those messages began appearing Sunday.
Cardona said the college knows students and prospective students are paying attention right now to how colleges handle the new coronavirus situation, and that will factor into decisions they make in the future.
"We'll do increased messaging to our own students knowing full well that will have an impact on perspective students, but we're also doing reach-out efforts," he said.
Heinrich said Stockton is being sensitive to the fact that some potential students' choices may be affected by their parents' work status, especially if they were laid off due to the outbreak.
He said that over the past two weeks, the college has tried to become a resource to families by helping with any information they need.
"We are in a time of uncertainty right now where priorities for families may shift," he said.
It's too soon to tell what the impact of the shutdown will be on admissions and recruitment. Stockton was having a very strong recruitment period up until the campuses were ordered closed just a few weeks ago. Heinrich said Stockton could see an increase in enrollment of transfer students who are locals.
Cardona said Rowan is on track for its enrollment goal next year, but the next few weeks will be crucial.
"It always comes down now to these last few weeks, just staying in contact with students. Most of it's digitally," he said.
Cardona and Heinrich both said any impact of COVID-19 on college admissions will be felt across the state and the country.
"We all have the same challenges. Those students are still going to look at programs," Cardona said. "It's just really reaching out in more creative ways electronically to them."
"We're adapting and trying to do the best that we possibly can. We're certainly all in it together — it's all of our peers across the state and across the country," Heinrich said.
If college campuses return to "normal" operations in the fall, Heinrich envisions keeping a mix of new and traditional communications with students going forward because, sometimes, being on campus helps a future student decide.
"When families of perspective students and the students themselves actually land on the campus for the first time, that has a deep impact on them," Heinrich said. "There's a large percentage of students who come to the campus for an event that end up enrolling."
Contact: 609-272-7251
Twitter @clairelowe
Concerned about COVID-19?
Sign up now to get the most recent coronavirus headlines and other important local and national news sent to your email inbox daily.