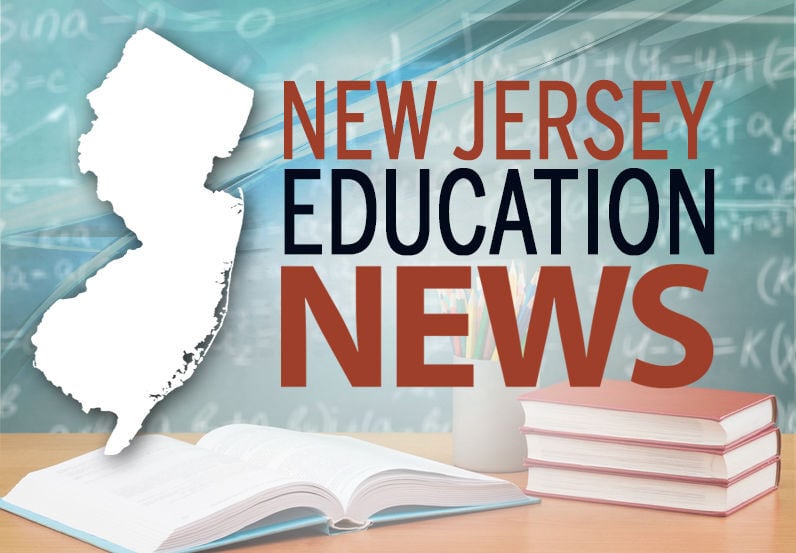 ATLANTIC CITY — City school officials are proceeding with plans to open their own alternative high school this year after pulling out of the county system last spring due to concerns about student success.
At its meeting last month, the Atlantic City Board of Education approved a contract with Camelot Education Resources for an alternative education program from Aug. 19, 2020, through June 30, 2023, with certain contingencies.
The cost of the contract will be between $1.7 million and $2.4 million depending on the facility where the school will be housed and based on having 90 students. The cost would increase as the number of students increases.
Camelot runs alternative high school programs in Millville and Vineland.
Last spring, Atlantic City, the Greater Egg Harbor Regional High School District (which operates three area high schools) and Pleasantville all decided to pull students from the county alternative school program run by the vocational school district.
There were roughly 85 students enrolled in the Atlantic County Alternative High School during the 2019-20 school year.
ATLANTIC CITY — After 27 years in the district, Superintendent Barry Caldwell announced he p…
The Alternative High School, which operated for 30 years, was for students who experienced attendance, behavior or achievement problems in traditional educational settings.
It was funded through tuition from a student's sending district.
Greater Egg Harbor Regional Superintendent John Keenan was unavailable for comment on where students in his district would attend school this year. Pleasantville Superintendent Natakie Chestnut-Lee said her district plans to partner with Atlantic City on its new program.
Atlantic City Superintendent Barry Caldwell said the new program's name is still being determined, but it would not hearken to the district's former alternative program, Viking Academy, which came under scrutiny due to the cost of the program at $45,000 per student.
Viking Academy closed in 2014 after operating for 12 years.
The location for the school has also not been finalized, but Caldwell said it would be within a 20-mile radius of the city.
Camelot Deputy Superintendent Milt Alexander, Regional Director Matt Kass and Ray Strickland, the executive director for the new Atlantic County program, said they are in the planning stages and hope to be open sometime in the late fall or early winter.
MAYS LANDING — The Atlantic County Alternative High School may close at the end of the school year.
Alexander said Camelot refers to its students as "deserving students" instead of "at-risk" because they deserve the help the program can give them.
Camelot's programs in Vineland (Cunningham Academy) and Millville (Thunderbolt Academy) serve 140 and 90 students, respectively. The Atlantic City program could serve 90 in its first year, with 50 spots reserved for students from the district, 20 from Pleasantville and an additional 20 spots for other area schools that may need a location for students. The program will be open to middle and high school students.
"We're in the process of agreements. Our initial plan was not to really start the program in full force until around November. It may get pushed a little further than November due to COVID," said Atlantic City Assistant Superintendent Sherry Yahn.
For now, those students who would be in the alternative program are in remote learning like the rest of the district.
The cost to Atlantic City would be comparable to what the district was paying the county, $1.2 million for about 65 students in 2019.
HAMMONTON — Teachers here knew they weren't going to change any minds on the district's scho…
Atlantic City School District officials said previously they wanted to leave the county's alternative high school program because they felt students weren't getting the best outcomes, with some being sent back to the district due to misbehavior.
The district was forced to educate some of those students with home instruction, at an added cost to the district.
"What we looked at several years ago was a comprehensive approach to improve the atmosphere at Atlantic City High School, but also deliver quality education to all students," Caldwell said Friday. "What we found was the alternative setting in the county did not fit the need of our deserving student."
Caldwell said Atlantic City's position as a casino resort with high rates of poverty among its year-round residents puts its students in a vulnerable position, citing research published by the Atlantic City Executive Council, which oversees the city government's transition back from state control.
"For those students to focus on just education is difficult," he said.
Alexander said Camelot's priorities for students are social and emotional learning and academics.
"This is really going to put Salem on the map for green energy," said Jennifer Jones.
"We are developing great relationships from the start," he said. "We focus on self-management, responsible decision-making (and) relationship-building with our students."
Students are evaluated on a quarterly basis to see whether they are ready to transition back into the general education program.
"It's a collective effort between student, family, team and sending school so we'll do what's best for the student," Strickland said.
Alexander said students in the Camelot program are greeted upon arrival by staff to assess how each student's day is going, and those who do not show up regularly receive house calls. He said there is also a student government initiative and group counseling.
"It's understanding Maslow's hierarchy of needs. A student is likely not ready for math class or school in general if they didn't eat last night or if their safety needs are not being met. We go through the entire progression and understand the situation as a whole," Strickland said. "It's our job to find out what that is."
Atlantic City High School 2020 Top 3
College choice: Yale University
College choice: University of Pennsylvania
College Choice: New York University
Atlantic City High School student speech highlights
"Do you guys remember that feeling of walking through the metal detectors for the first time as we entered the building for our very first day of high school? Do you guys remember when the gym floor exploded, and we couldn't have a regular gym class for the rest of sophomore year? Our time at Atlantic City High School has been filled with adversity. Endless. Adversity. But over time, every day at the high school became just another day. Every day at the high school became the 'new normal.' ... As we sit here today, already committed to the next step in our lives, we face more uncertainties than ever before. Three months ago, we didn't know if we would have a graduation. The threat of online school continues to lurk in the shadows, and social distancing and self-isolation are here to stay. Some of us are in the midst of battling the racism and prejudice that has endured the test of time in the land that we call the United States today. We are faced with the threat of a 'new normal' yet again - but there is no other graduating class in this country better suited to tackle the next step and take on the 'new normal' that awaits us. After all, we have done it before - not once, not twice, but more times than I can count."
- Sheikh Nahiyan, valedictorian
"This is not a graduation that any one of us had imagined we would receive but it does not discredit the hard work we put in, the memories that we had built over the years together, the time we invested in ourselves, and the sacrifices we had made to get here. That work deserves to be recognized with a beautiful ceremony and getting handed our diplomas personally, however in these unprecedented times during COVID-19, unfortunately we have to make one more sacrifice to make even this much possible. But looking back at everything we had to go though, I really could not think of a better class to graduate together with grace and an abundance of hope for the future."
- Rawan Rabayah, salutatorian
Atlantic City High School class of 2020
Julio Ceasar Andujar-Nunez
Angela Magdalena Bautista-Carmona
Victor Saul Bautista-Escobedo
Rickiera Symone Benjamin-Campbell
Yamilet Altagracia Beras-Tejada
Jarin Adrian Betancourt Pineda
Alayjah Olivia-Renee Brown
Roman Leonardo Cabanas-Perez
Daniela Jamileth Calvopina Terreros
Isabel L. Carmona-Bautista
Kelvin Fernando Chaver-Maldonado
Christian Antonio Cisneros Alvarez
Angel Darihel Concepcion-Muniz
Issira Mahogany Council-Daniels
Nayelis Itshell Davila-Retamar
Jessenia De La Cruz-Dominguez
Lizbeth Dionisio-Martinez
Zakiyyah Raniyah Aliyyah Dunbar
Valerie Jeanette Figueroa-Hernandez
Marc Anthony Figueroa-Santiago
Alia Elena Fransua-Frometa
Courvoisier Saiyah Dorothy Gifford
Litzy Hazel Gonzalez-Sarmiento
Danisa Carolina Guerrero-Carias
Aaron Lamar Harper-Parker
La'Mirah Aniya Harrell-Hood
Angel DeJesus Hernandez Nava
Joahanna Hernandez Pelaez
Nataly Mishell Huayta Guevara
Theodore Butler Jones III
Daniela Sarai Martinez-Barralaga
Roberto Carlos Mejia-Banegas
Christopher Jonathan Miranda
Kevin Joahan Palomo-Arredondo
Rannier De Sis Rayos Del-Sol
Ciani Lynette Redd-Howard
Anthony Julian Reyes-Delacruz
Hensley Reynoso-Rodriguez
Nahsir Abdul-Rahim Robinson
Wa'leyah Samiyah Robinson
Ana Elizabeth Rodriguez Arita
Melissa Rodriguez-Hernandez
Jaelissa Rodriguez-Morillo
Yadiel Manuel Rojas-Garcia
Mitisha Khalia Madiyah Salaam
Angelina Nayroyvis Santos
Amyah Zhanae-Michelle Simpkins
Jhon Einer Tello-Palomino
Christopher Nathaniel Torres
Brian Alexander Townsend-Holloway
Kisairi Maria Villalona-Perez
Zion Almaria Shante Walker
Takiyah Monaye Washington
Michael Omari Washington-Faulkner
Contact: 609-272-7251
Twitter @clairelowe