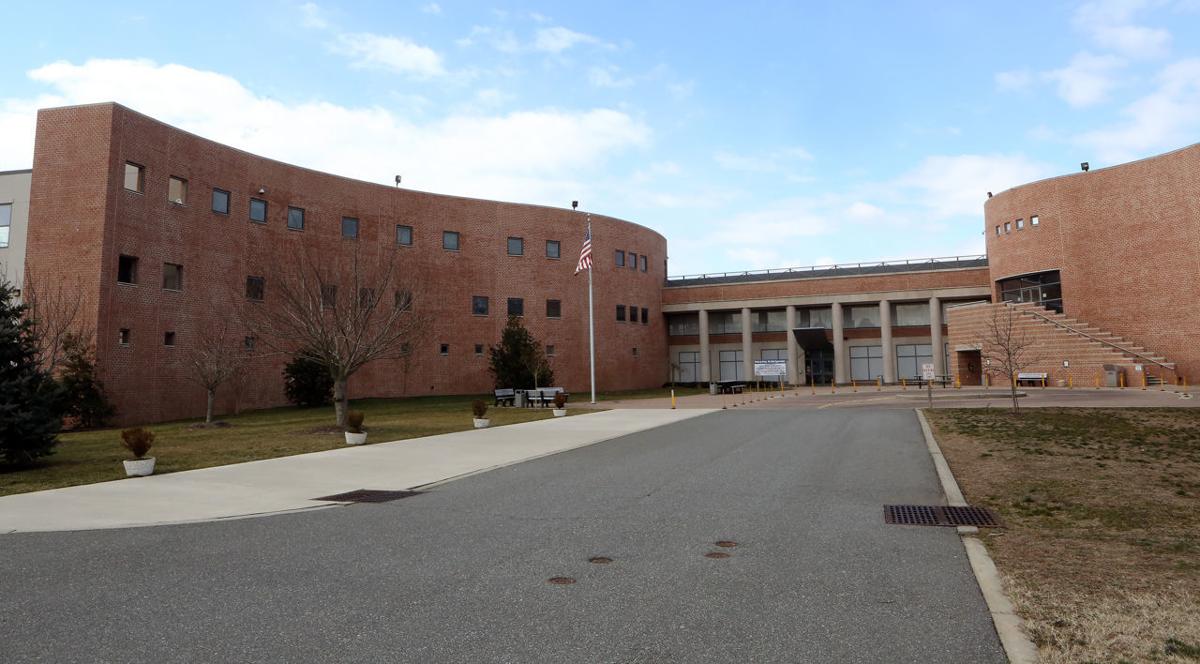 Atlantic Cape Community College's southern campus will offer a 12-week seasonal semester beginning this spring to cater to the tourism industry in Cape May County.
The program recognizes the county's seasonal economy, which begins in spring and lasts through Labor Day, and the needs of students who work in tourism, according to a release from the college.
The spring program will run from Jan. 22-April 20, and the fall 2019 semester will begin Sept. 30.
The seasonal semester received the support of the Cape May County Chamber of Commerce.
"The chamber applauds Atlantic Cape Community College for introducing this creative scheduling program for Cape May County residents who struggle to balance overlapping work and class schedules. In a seasonal tourism-driven economy such as ours, work schedules often prevent students from enrolling in classes during the traditional academic calendar. I see this as a tremendous benefit to students as well as businesses who need their employees in September and May," said Vicki Clark, chamber president.
Cape May County partners with Atlantic Cape on video project
Students from Atlantic Cape Community College will help Cape May County get messages out to the public through a new partnership, the county announced.
County Freeholder Director Gerald Thornton said at a recent meeting that the Atlantic Cape Media Productions Club will be making videos for the county to use online, in county buildings and for other uses. The club will start filming in November and continue to work into the new year.
Stockton signs transfer agreement with Brookdale
Stockton University and Brookdale Community College announced a new partnership to help students transition from the two-year college in Monmouth County to Stockton's four-year bachelor's degree programs.
The Transfer Pathways program offers opportunities for students to seamlessly pursue associate and bachelor's degrees at the two institutions of higher education.
Under the agreement, students who do not meet all of Stockton's admissions criteria can receive conditional dual admission in partnership with Brookdale. Students will attend classes at Brookdale but have access to campus activities and student groups at Stockton and receive a special Stockton identification card.
Students who complete their associate degree at Brookdale can automatically transfer to Stockton with junior standing to complete their bachelor's degree. Stockton and Brookdale will develop specific program-to-program articulation agreements for high-demand majors to facilitate the quality and ease of transfer.
Stockton already has similar agreements with Atlantic Cape Community College and Camden County College and is pursuing additional partnerships with other community colleges in the state.
Stockton ranked in Top 25 by Military Times
Stockton University is among the top 25 four-year colleges in the nation in providing services to veterans, according to the Military Times "Best for Vets" 2019 ranking released Tuesday.
About 500 institutions submitted the eligibility survey. Stockton ranked 24th among the 137 four-year colleges and universities recognized.
Military Times ranks colleges and universities on factors including academic outcome, accommodations and financial services and culture on campus.
Stockton hosts a Student Veterans Organization and has a dedicated Veterans Lounge. The Wellness Center provides specialized counseling to help veterans integrate into college and civilian life, and has offered specialized courses that allow veterans to better understand their experiences in the larger context of history.
"From the top down, we continue to adapt and enhance our program to provide the best support possible," said Jason Babin, director of Stockton's Office of Military and Veterans services. "We are honored to be ranked among the top 25 in the nation, and we will not rest until every service member and veteran is successful."
Schools expanding preschool programs in 2019
Ocean City and Northfield school districts both announced they will be starting full-day preschool programs after receiving Preschool Education Expansion Aid from New Jersey's Department of Education.
Ocean City and Northfield will begin offering full-day, general education preschool at Ocean City Primary School and Northfield Community School beginning Jan. 2, 2019.
In Ocean City, the state funding allows the district to provide preschool free of charge for in-district families, with spots initially available for 21 children. The program will accommodate children ages 3 and 4 who will begin kindergarten in 2019 or 2020. The application process will give priority to students who demonstrate an economic need and/or are non-native English speakers.
Those who have questions can call Lauren Gunther, curriculum director, at 609-399-3161, ext. 8747.
The Northfield City School District will offer full-day preschool programs for 4-year-old students. Registrations will be accepted through Nov. 7. Registration packets, as well as free and reduced lunch applications, may be accessed at ncs-nj.org.
Report: More New Jersey students receiving afterschool meals
More students in New Jersey are eating in their afterschool meal programs, according to a new report from the Food Research & Action Center.
The report released earlier this month found the number of New Jersey children receiving afterschool meals through two federal programs increased 4 percent from October 2016 to October 2017, when nearly 61,000 children received a snack or meal on an average day.
Most of the growth occurred in the Child and Adult Care Food Program's At-Risk Afterschool Supper and Snack Program, which was established through the Healthy, Hunger-Free Kids Act of 2010. On an average day in October 2017, nearly 20,000 New Jersey children received an afterschool supper through this program, up 13 percent from the year before. At the same time, the number of suppers served rose nearly 26 percent.