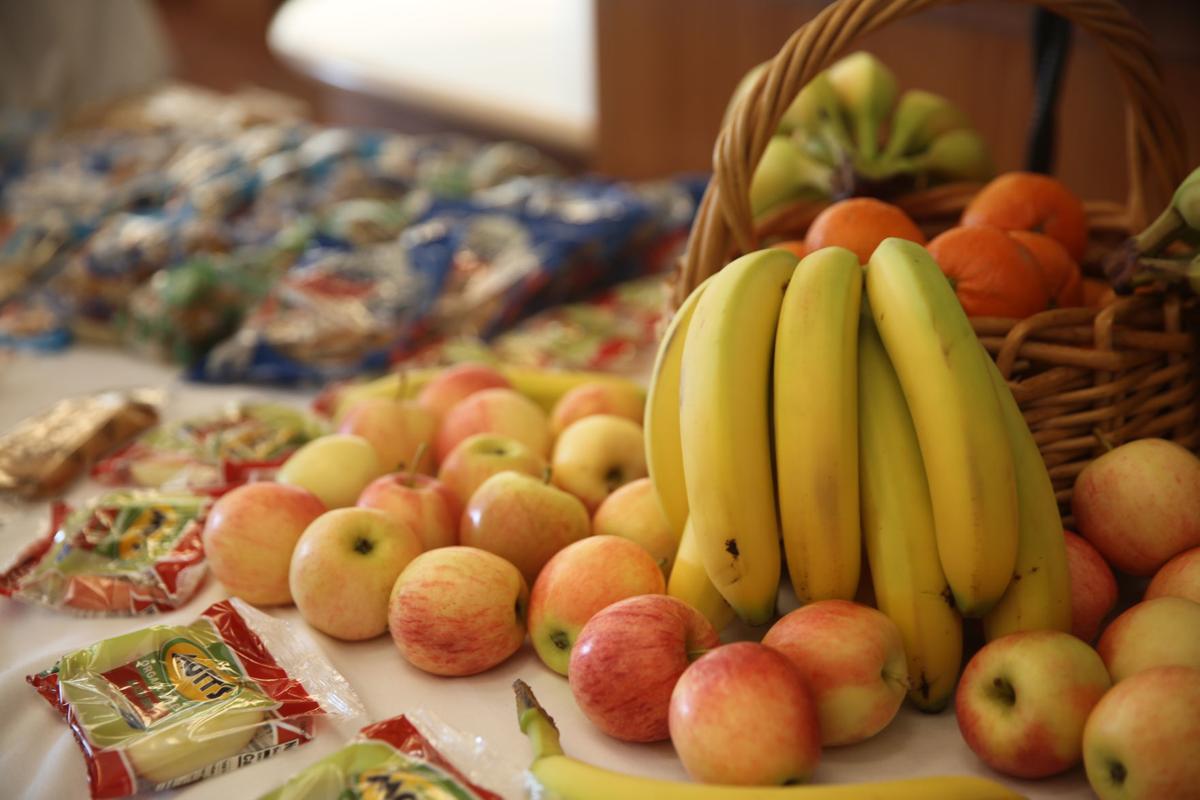 When New Jersey's school breakfast law goes into effect next fall, more than 600 schools in the state will have to begin serving breakfast after the school day begins.
Advocates for increasing school meal participation believe the law, which implements a program called Breakfast after the Bell, will help reverse a trend of fewer students in the state receiving breakfast in school.
"We know that many children and teens face hunger on a regular basis," said Adele LaTourette, director of Hunger Free New Jersey. "Many New Jersey schools have been proactive and implemented breakfast after the bell, proving that this is a doable solution. Other districts, however, have resisted making the switch, so we expect to see a healthy increase in breakfast participation as a result of the new law."
PLEASANTVILLE — The school district will face another tough budget year due to salary increa…
A new report from Hunger Free New Jersey's Food For Thought Campaign shows the second year in a row of declining participation among the most impoverished schools in the federal school breakfast program, which provides reimbursement for eligible students in New Jersey and across the nation. However, participation is up 65 percent since 2010 — the year prior to the launch of the Food for Thought Campaign.
In October, 53 percent of eligible students received school breakfast on an average day. More than 137,000 eligible children did not receive breakfast, despite being enrolled in the program, the report found. The report states that these if schools achieved 80 percent participation, they would collectively receive an additional $30.4 million in federal funds.
The report, released Wednesday, does not break down participation by district but instead focuses on each individual school.
ATLANTIC CITY — Jackson Allen happily nibbled away at the chocolate muffin he chose for brea…
According to the data in the report, most of the schools in South Jersey with more than 70 percent of students eligible for free and reduced meals are serving breakfast to a majority of those students. None of the schools from Atlantic, Cape May, Cumberland and Ocean counties made the report's "underachievers" list — those schools reaching less than 20 percent of eligible students.
The data show elementary schools seem to be more successful than middle and high schools at serving breakfast to eligible students. Atlantic City, which has been lauded for its school breakfast program, has between 67 percent participation at its high school and 81 percent at Venice Park Elementary.
Earlier this year, the Richmond Avenue School was recognized by Hunger Free New Jersey and Advocates for Children of New Jersey for its Breakfast after the Bell program.
In Pleasantville, participation hovered between 24 percent at the high school and 46 percent at North Main Street Elementary School. The district's Early Childhood Center had a 75 percent participation rate.
Acting Executive County Superintendent Robert Bumpus announced last week participating schoo…
During a recent Pleasantville school board meeting, the district auditor announced that school meal counts were down last year, adding to a deficit in the district's budget. District Business Administrator Elisha Thompkins said that in particular, breakfast counts were down and that the district was rolling out universal free breakfast in March.
Other Atlantic County districts with more than 70 percent eligibility in the report are CharterTech High School for the Performing Arts in Somers Point, Egg Harbor City, Atlantic Community Charter School in Galloway Township, Principle Academy Charter School (formerly International Academy of Atlantic City) in Egg Harbor Township, and Somers Point's Dawes Avenue School. Cape May County districts with more than 70 percent eligibility are Wildwood and Woodbine. Cumberland County districts are Bridgeton, Commercial Township, Fairfield Township, Millville, Millville Public Charter School and Vineland.